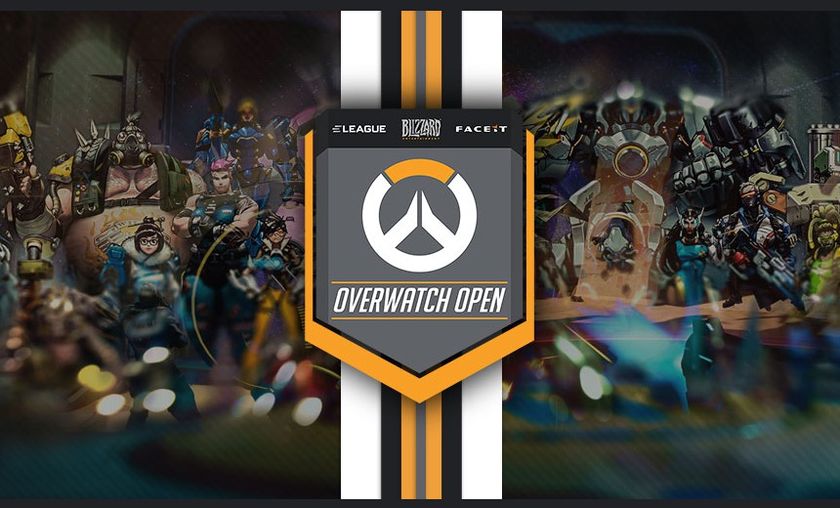 A Compilation of our Overwatch Open coverage up until now, including many interviews
Missed any part of our Overwatch Open Coverage? We understand! So here is a compilation of our related interviews, strategy pieces and other content that you can check out to prepare for the broadcast.
The start of the Overwatch Open was months ago, on July 23rd to be exact. Since then, we have tried our best to accompany the amazing matches with some cool content for you to check out. This article has compiled all the interesting pieces for you:
Interviews:
---

Interview with Misfits Nevix: "I don't fear playing against Cloud9, EnVyUs, or any other NA teams."
Harsha spoke to Nevix of Misfits to talk about how the European scene was shaping up and their chances against NA. 
Road to Atlanta - An Interview with EnVyUs' Cocco
In this first video interview by Scr1be, he spoke to Cocco of arguably the favorites for the event: EnVyUs. Subjects they talked about include: Cocco's gaming background, their team house, the event and his personal advice for playing tanks.
Interview with Fnatic iddqd: "To be the best, you have to believe in it"
IDDQD (the player, not the team) talked to Harsha about moving to America to join the NA part of the roster, about their prep for this final stage and about many more subjects as well. Are you a fan of IDDQD? Then do check this interview out!
Road to Atlanta #OWOPEN - An interview with compLexity Harbleu
Although coL didnt manage to qualify for this final stage of the event, this video interview is still very interesting. Especially people playing all sorts of heroes should check out his mentality as a flex player and how to adjust to the meta.
Road to Atlanta #OWOPEN - An interview with Rogue Tvique
Rogue's TviQ was interviewed through the magic of video as well. With Rogue being the last team to win a major LAN, and beat EnVyUs at that, it should be an interesting listen to find out how Rogue prepares for an event such as this.
Road to Atlanta #OWOPEN- Interview with REUNITED's Frederik and Kruise
REUNITED, the player-owned org that is also one of Europe's best, was kind enough to lend managing director Frederik and player Kruise for this video interview. The three guys discussed running their organization, playing events and adjusting their play depending on their opponent and the meta.
Road to Atlanta #OWOPEN - An interview with Jorosar
Finally, Scr1be talked to Overwatch caster JoRoSaR about his job and especially his work casting the qualifiers for the Overwatch Open. Ending the interview, the subject of casting in general came up and any aspiring casters should definitely check it out.
Related content:
---
Top 5 Storylines at the Overwatch Open
Scr1be took a look at the current competitive environment, and highlighted the 5 themes that he thinks are extra interesting during the LAN phase of this tournament.
Get ready for the Overwatch Open with our Crew's Predictions
The crew here at GosuGamers just had to share their own predictions of who will win it all. Do you agree with some (or none) of them? Let us know!
Skipjack from Misfits will be absent from the Overwatch Open
Sadly, Misfits had to announce earlier on that they wouldn't be able to play with their original roster on the LAN stage. Skipjack had to drop out due to personal reasons, and Zaprey was also replaced because of his younger age not allowing him to participate.
Overwatch Open Grand Final tickets are now on sale!
The Overwatch Open will be played at the Turner studio for the next 6 days, and so there's plenty of opportunity for fans to show up at the venue (if they buy a ticket).
Overwatch Open Groups and Casting talent announced
First up are the Regional Finals wherein the NA teams and EU teams will decide on their representative in the Grand Finals. Check out this article to see how the teams have been distributed over several groups, and also to see what casting talent will be providing you with analysis and commentary during the broadcasts!
 
Recapping the tournament so far:
---
ELEAGUE and FACEIT announce $300,000 Overwatch Open
We still remember the very first announcement. A $300,000 prizepool! What else do you need to guarantee top notch teams and exciting matches.
ELEAGUE Overwatch Open Recap: What you need to know
Check this article to see how the very first rounds of matches went.
Fnatic and Reunited prevail in Overwatch Open Qualifier #3
As stated in the title, the 3rd round of qualifiers had REUNITED and Fnatic qualify for the main event.
Meet the EU teams moving on in the $300,000 Overwatch Open
And finally after 4 rounds of qualifiers, we now knew all EU teams that qualified for the last online stage.
The NA teams moving on in the Overwatch Open
And of course also the NA teams.
Recapping the first five groups of the Overwatch Open
The final phase online was to get to the final 16 teams that would get flown out to Atlanta for the Regional and Grand Finals. In this article we highlighted the first 5 out of 8 groups that decided that final 16.
Recap of the Overwatch Open group stage and a look at the upcoming LAN
And finally, our last Recap that summarized the entirety of the Group stage and took a first look ahead at the event that is about to start.
For more competitive Overwatch news, follow us @GosuOverwatch.