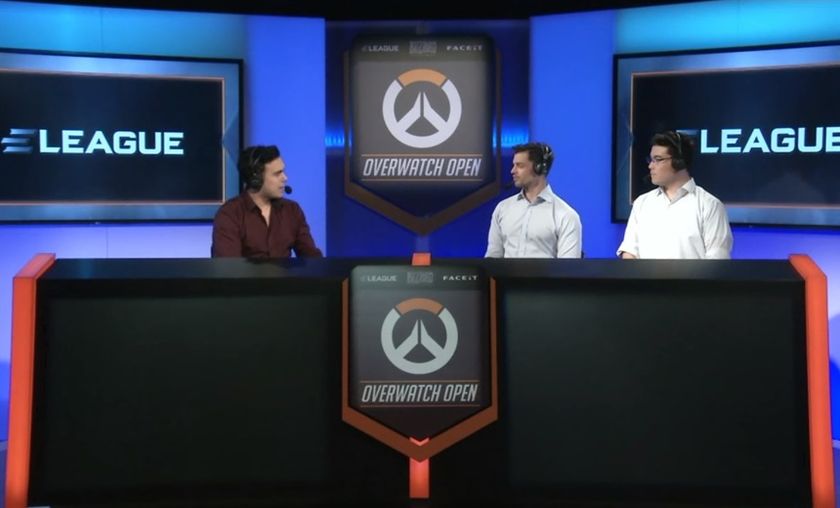 ELEAGUE Overwatch Open Recap: What you need to know
ELEAGUE, in partnership with FACEIT, held their first qualifiers for NA and EU last weekend. Let's take a look at how teams did with a share of 300,000 USD on the line.
We had our fair share over Overwatch last weekend with plenty of money and exposure on the line. Both North America and Europe held their first qualifiers for ELEAGUE and FACEIT's tournament, with most top teams participating during the first week to make for some exciting matches. 
North America
In the first qualifier, the single elimination format played out as can be expected in recent times. Team EnVyUs plowed through their side of the bracket without dropping a game on their way to the finals, including decisive wins over both Splyce and Luminosity Gaming. On the other side of the bracket, the other elite NA teams of Cloud9 and Team SoloMid (formerly Code7) won handily against weaker competition, but were forced to meet in the semifinals. In what ended as a close series, Team SoloMid continued their dominance over Cloud9 and took the match 2-1.
The finals featured EnVyUs against TSM, but the match did not last very long. Despite TSM overcoming Cloud9 and proving that they belong in the conversation for top 2 team in NA, they fell to EnVyUs 3-0 without putting up too much of a fight. With their win, EnVyUs qualified with the first spot for the NA regional finals. SoloMid earned 22 points towards qualification for their efforts, while both Cloud9 and Luminosity took home 14.
Europe
Over in Europe, we had a far more surprising finish to go alongside a weekend of upsets. Though they own a top 5 spot in the world team rankings, REUNITED only made it to the quarterfinals before losing 2-0 to ANOX. On the same side of the bracket, Rogue took home solid victories without dropping a game until their semifinal match against ANOX, where they also faced a surprising 2-0 defeat at the hands of the Russian squad. On the other side of the bracket, Creation eSports faced rather solid victories leading to the semifinals, while the up-and-coming Misfits team did well too, only dropping a game to SG-1. While most would expect Creation to take the semifinal match, it was Misfits who continued the trend of European upsets by taking a solid 2-0 victory. 
Misfits and ANOX met in the finals, competing for a guaranteed spot in the EU regional qualifiers. While it was closer than the NA finals match, Misfits still took a solid 3-1 victory home over ANOX to take the qualifier spot. Both teams have been on an upwards trend, and continued to surprise by placing higher than the original elite EU teams of REUNITED, Rogue, and Creation. 
Moving forward
The action continues this upcoming weekend, as the second round of qualifiers will occur over Saturday and Sunday. We expect the top teams to take the remaining spots in North America, with Team Solomid, Cloud9, and Luminosity likely to qualify, but Fnatic and Northern Gaming Red look to perform well and snag a guaranteed spot. The results in EU are a bit harder to predict, but with 8 open spots in the regional finals, we can expect most top teams to make it. 
For more competitive Overwatch news, follow @GosuOverwatch.