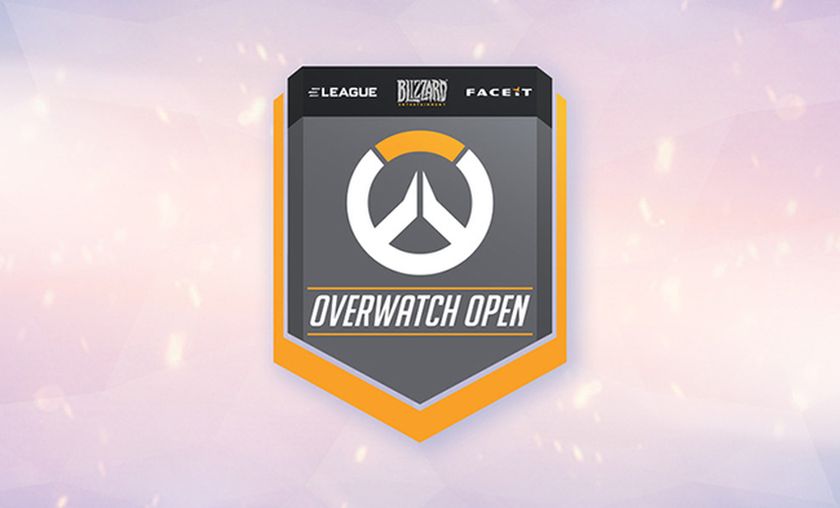 Get ready for the Overwatch Open with our Crew's Predictions
With the unofficial World Championship for Overwatch (the Overwatch Open) coming to a conclusion over the next week, it felt like the right time to speculate/estimate/guesstimate how the top EU and NA teams will match up against each other.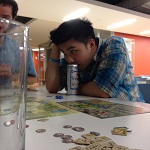 Scr1be - EnVyUs
This entire tournament is going to be about how much information and rest EnvyUs gets before the Grand Finals. According to Hulk, they don't run triple-triple, so it'll be interesting to see how they react to the pick in the Ana meta.
Looking at the North American side of the bracket, my top picks advancing out of group A are EnVyUs and Liquid. NRG hasn't really impressed me, and I don't think Seagull is going to be able to carry as hard as we want him to. Liquid is an exciting team with Rapha as the x-factor. I have a feeling people are going to over focus his role in the team and ignore standout players like id_ and AZK. I expect to see them make it to the playoffs. Meanwhile in group B, I think the results are a little more clean cut. Fnatic strikes me as the group favorites with Cloud 9 coming in a very hardfought second place finishing. Cloud9 needs to step up their game to make it past Immortals and Method. While I don't think either of the two are quite at the caliber of C9, they definitely have upset potential. It won't matter at the end of the day, as EnVyUs will have an easy journey to the Grand Finals.  
Europe is stacked. Group A will be a bloodbath, but  NiP and REUNITED will make it out. I think the meta is just so strong for the Ninjas right now, and very few teams have shown a convincing counter to it. I would not be surprised to see REUNITED fighting through the lower bracket in the group to qualify for the playoffs. Group B will be the Rogue show. The secret for Rogue to advance will be hiding pocket picks for the playoffs, but if AKM plays as well as he did at gamescom, I don't think any team will have an answer. The second team out of the group is a tossup. I really want to give it to Misfits because of how strong they have been looking with  two stand-ins. For the playoffs, I'm going to put NiP on upset alert. How awesome would it be for the team who introduced the meta to make it to the finals? I think they have an even matchup against every team in the tournament, and triple-triple neutralizes strong McCrees. 
The grand finals will be Envy in 5. Talespin will find his place in the KotH meta on Pharah and force NiP to play their weaker 2/2/2 to counter. EnVyUs has too many threats to lose. #EOD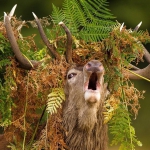 Chico - Rogue
It's finally time for the Overwatch Open main event and we have some interesting groups here. Group A from North America is a race for second, as EnVyUS will take it pretty easily in my opinion. The second team out of that group will probably be Liquid, NRG is in a slump and Splyce is still on the verge of becoming a real top team. Group B might be a little closer, but I see Cloud9 and Fnatic getting out with relatively little trouble. In the end I think it will come down to Cloud9 and EnVyUs battling it out for North America's spot in the final, with EnVyUs taking it in a close series.
As for Europe, I think things are a little closer. Group A from Europe is the group of death in my opinion. While I think Reunited will advance in first place out of this group, Ninjas in Pyjamas, the Finnish phenoms, have had a very impressive run of form recently and could prove very dangerous. Group A is a toss-up but I think Reunited and NiP will advance. Group B is a different story, Rogue and Misfits should get out of this group fairly easily, they're simply on another level than ANOX and Luminosity. All told, Rogue and Reunited should face off for the European spot in the final, with Rogue taking it.
I'm going to pick Rogue to win it in 5, they've proven twice before that they show up at big LANs and this is the biggest one so far. They've also proven before that they can beat EnVyUs, they may be a darkhorse but I believe Rogue can win.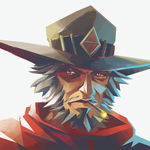 Harsha - EnVyUs
Who do I think will win the tournament? Team EnVy.
This prediction is not a case of blind NA fanboyism, though. I truly think Team EnVyUs is the strongest team in the tournament. The team no longer faces the pressure of carrying on a 50-something winstreak, and they now have one LAN under their belt so jitters should no longer be an issue. While EnVyUs made it to the top 4 at gamescom, they certainly did not look their best, yet still managed to play one of the closest matches in the tournament against the eventual champions: Rogue. Additionally, Team EnVyUs is one of the few teams that has 6 members who can all claim to be one of the best players at their roles.
I also expect Cloud9, REUNITED, and Rogue to perform well. I think that the month of practice will be enough for Cloud9 to showcase what they've learned, and Reaver's performance has picked up massively with his new love Tracer. REUNITED and Rogue are simply consistent powerhouses in EU that you can always expect to do well. Fnatic and Misfits are both talented teams who could easily dethrone one of the listed squads for a top spot, though.
The dark horse of this tournament is certainly Ninjas in Pyjamas. The team snuck up on everyone by mastering the three-tank-three-support metagame first, and evolved it to additional styles. They managed to take a massive win over the best team in Europe—REUNITED—and even managed a perfect attack (0 deaths) on Numbani. NiP might not traditionally be known as one of the "big four" in Europe, and have generally been ranked lower than even Luminosity, but they've proven in recent times that this is their metagame. While Dignitas and Luminosity have been slumping, Europe has no reason to fear. NiP look strong.
 TiddlyThom - EnVyUs
The Overwatch Open will be an intriguing tournament. Team EnVyUs are the clear favourites, but they were the favourites at the ESL Atlantic Showdown as well. Will they continue to struggle at LANs? I don't know, but I wouldn't beat on it. Look for Team EnVyUs to take the tournament after beating out C9 to snag the NA Final spot.
On the EU side I think that REUNITED will take their regions spot after beating Fnatic in the EU final. Look for Misfits to drop out early due to their multiple substitutions.
Team EnVyUs should take the final. But I will be rooting for Cloud9 to take it all.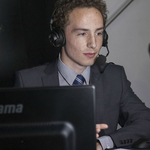 Sideshow - Rogue
It's important to note that this is only the second LAN for most of these teams, leaving a lot of information yet to be gleaned about their composure, playstyles, and performance. It will be a learning experience for us all as we get to see the best teams in the West bring everything they can to crush the opposition. The lack of play between regions adds an unfortunate twist to the competition and will likely make it more predictable, but every week that we were starved of competition added to the hunger for this LAN.
For North America's Group A, EnVyUs should easily be the favourites followed by Liquid. NRG could pose a serious upset threat for Liquid, especially since Liquid will likely have to battle through NRG twice for the spot. Group B should see Cloud9 and Fnatic sail through. At Gamescom Cloud9 got the worst possible draw by meeting both the eventual winners and their bogey team in compLexity, while Fnatic played at an excellent level. The eventual winner - EnVyUs after beating down Fnatic in the semi-final.
For Europe's Group A, REUNITED and NiP will progress against two teams struggling to regain their form. Both FaZe and Dignitas appear to be in a slump this patch, whether due to the tank meta or the general trend of their teams. If either of them can regain their form and progress it will be an achievement for this tournament. For Group B, Rogue and Misfits should have an incredible game for 1st seed. I really cannot call the winner of the European side of the bracket - I think any of the four teams I have placed to progress could take it on the day.
I do believe that the nerves will be lessened for EnVyUs compared to Gamescom and they are a fantastic team, but unlike some I don't think this will elevate their play far above the top European sides. At the end of the day, this entire tournament will come down to who makes it out of the European side of the LAN. My personal pick in that aspect would have to be Rogue, as they should be the team with the best triple tank counter strategies as well as the LAN experience required not to choke on the most important moments.
The triple meta is likely to be countered by a top team such as Rogue or EnVyUs. Many of the elite sides have been silent recently and have had time to study NiP in the last few weeks. With diligent practice and analysis focused completely on countering this strategy, teams will have a structured plan to counter or mirror. Even if NiP are able to bully their way to a top position with the added weight of their tanks, once they are knocked onto a different team composition their lack of flexibility will see them come crashing down.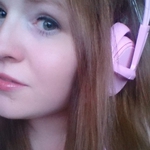 Shye - REUNITED
We will get a lot of questions answered at Overwatch Open. Can EnVyUs get revenge for what felt like their "lost" tournament at the Atlantic Showdown? Will EU teams be superior once more? Will all the bootcamping pay off for the teams? I'm waiting to see a very hungry EnVy this time, and I would be surprised if they do not take it this time.
The teams have stayed off the radar for a few weeks now, apart from a few exceptions. For example Ninjas in Pyjamas, Misfits and REUNITED is teams we've seen in the Lenovo Cup/GosuGamers Weekly recently. Otherwise we do not know what to expect from anyone.
My prediction is EnVy/Fnatic/Rogue doing very well and snagging top spots. My personal wish is for REUNITED to take it all though. (And look for Immortals to creep up and steal some of the spotlight.)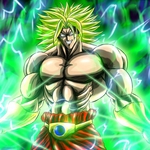 SkyMach7 - EnVyUs
The obvious winner of Group A's Upper Bracket is EnVyUs. We cannot underestimate the determination EnVyUs will have. Between NRG and Liquid, I expect Liquid to progress until nV knocks them into the lower bracket. Liquid should take the lower bracket win. NRG hasn't show up very strongly, but perhaps their time together in a house has improved their team play. In Group B, I believe that C9 has had plenty of time to improve their play. With the triple-triple being popular, I wouldn't be surprised if we see Reaver on Tracer being every opposing Ana's worst nightmare. I expect C9 to face FNATIC in round 2. The Immortals roster is a well-rounded team, but you simply have to favor FNATIC for round 1.  I am certain we will see both C9 and FNATIC winning the upper and lower brackets but I'm unsure which will take which. Both teams have been working hard, but if I go off of history I'd favor FNATIC taking the upper bracket with C9 taking the lower bracket.
I think that EnVyUs will easily take the playoffs. They are definitely prepared for the tank shenanigans and have such a strong standard 2-2-2. I'd be really surprised to see them have trouble winning the NA Playoffs.
Reunited and NiP have an interesting history. We saw Reunited beat NiP in the Lenovo Cup Semi-Final but lose 3-0 to NiP in the Grand Finals. I'm not sure what progression to expect, but I am sure they'll both make it through. Reunited is simply a strong team and the meta heavily favors NiP. Dignitas has been a bit inconsistent but I give them strong upset potential. I'd treat FaZe as a wild card as I'm unsure how the tank heavy meta will treat them. Rogue will easily take Group B's upper bracket and Misfits will claw their way out of the lower bracket. Despite roster changes, Mistfits has been looking exceedingly strong.
I heavily favor Rogue in the Playoffs. I expect AKM to play extremely well again. Tviq is dominant on any character he chooses to play. Rogue's aggression level is simply good for the pace of Overwatch. I'm not sure who to put after Rogue as NiP has been able to squash Reunited. I'll tentatively say Misfits will fall to Rogue in Round 2. I don't think triple-triple will pose a threat to Rogue - they're smart players. 
Grand Finals: I give the advantage to EnVyUs because I'm sure they want to bring a huge show to the most important Overwatch tournament to date. Part of it does slightly depend on the map pool as well since KotH maps can be more volatile. With the Rogue and EnVyUs game being super close during the Atlantic Showdown, I wouldn't be surprised to see EnVyUs dominate this time on clean play. Rogue may pull out a few wild cards but I'm sure EnVyUs will weather through it.  
---

Tune in to the final stages of the Overwatch Open starting today at 10:00 EDT/16:00 CEST at Twitch.TV/OverwatchOpen. Why not download our GosuGamers Chrome extension to keep track of the match schedule, and never miss a match you really want to see. Either way, get ready for 6 days of amazing Overwatch!
 

For more competitive Overwatch news, follow @GosuOverwatch.