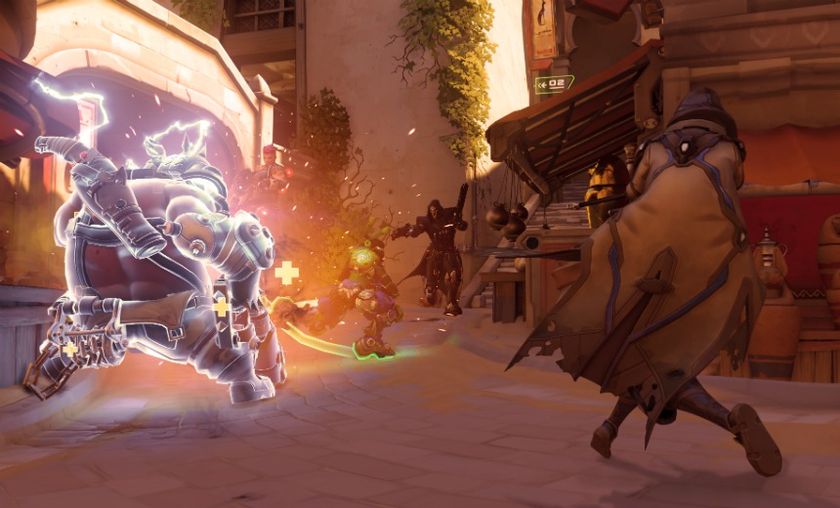 Fnatic and Reunited prevail in Overwatch Open Qualifier #3
Another round of qualifiers for the Overwatch Open have completed and two more coveted spots in the Regional competitions are taken. Teams only have one more chance to earn a guarunteed spot, the other 12 will be chosen based off of qualifier points. 
The North American and European Open Regionals added one more team each yesterday after the third round of qualifiers for ELeague's inaugural Overwatch competition. Reunited and Fnatic join the list of teams vying for a spot at the Open next month. The Open will feature the champions of the North American and European Regionals, which themselves include the winners of the four qualifiers and the top 12 teams based on qualifier points.
NA Qualifier #3
Fnatic did not have an easy road to the final, but they made quick work of it. The European/North American mixed team beat Sodipop and NRG without dropping a game on their way to the final. Team Solo Mid struggled a bit on their way to the final, beating Selfless 2-0 but dropping a game against Team Liquid. Fnatic made quick work of their final opponent, however, and earned themselves a spot at the North American Regionals. TSM fans have little to worry about, as the team sits in first among those with qualifier points. Another strong performance should earn them a spot as well.
EU Qualifier #3
Reunited, on the other hand, had the path of least resistance on their way to the final. The #1 ranked team in Europe made quick work of OW Kings and Finnish phenoms Nnjas in Pyjamas. Their eventual opponents in the final, Luminosity, had a mountain to climb. The up-and-coming Nordic based squad defeated beta legends Melty eSport club and the ever consistent Creation eSports. Reunited made quick work of Luminosity, defeated them 3-0 in the final to earn an automatic spot at the European Regionals. Luminosity currently sits at the top of the qualifier points ranking, though Creation is close behind them. Qualifier #4 will be hotly contested in Europe.
Both Regional competitions are set to take place next month and feed directly into the Open grand finals. Out of 32 teams only 2 will go on to compete for a $132,000 prize pool.
For more competitive Overwatch news, follow us on @GosuOverwatch.