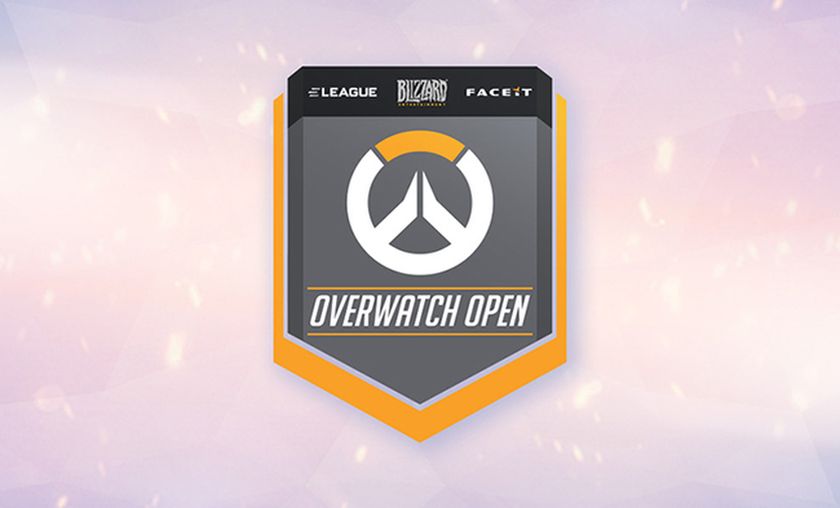 The NA teams moving on in the Overwatch Open
Week 4 of the NA Overwatch Open qualifiers has just concluded! Catch up on the matches and the extremely close conclusion below.
The qualifiers for FACEIT & ELEAGUE's $300,000 tournament have entered their fourth week, and late Sunday evening week four finished. This marks the end of the group stages for the NA side. Before this final week, three top NA teams already managed to qualify. To no one's surprise, the legendary EnVyUs roster qualified in week one. With the #2 spot in the GosuGamer's rankings, Cloud9 scored a qualification spot in week 2. The rising star FNATIC took the spotlight in week three. Joining them in week four is the former TSM/Code7 roster now playing for compLexity Gaming.
There were a few minor upsets here and there. NRG.gg (Rank 5 NA) lost to Liquid.OW (Rank 6 NA) 0-2, and Northern Gaming (Rank 8 NA) lost to Method.gg (Rank 10 NA) 0-2.  The most interesting casted match has to be the Finals: Liquid.OW vs compLexity Gaming. A full 5 game series of Lijiang, Dorado, King's Row, Hollywood, and Numbani with some maps being down to the meter while others were one sided stomps. coL takes Lijiang by storm, and Liquid responds with an extremely strong hold on Dorado by not allowing coL to even reach the first checkpoint. Liquid pulls off a final point capture in overtime on King's Row, posting a time of 9:43. 9:43 certainly seems like an extremely beatable time. However, coL manages to find themselves with a time of about 9 minutes, so a pretty close map that goes to coL in the end. Hollywood is another interesting case, with coL not managing to capture the second checkpoint and thus Liquid easily takes Hollywood. Numbani is the star of the show, giving a great finale with Liquid managing to push the cart just up to the last point but not being able to capture it. coL manages to push the cart the required distance with 23 seconds remaining on the in-game clock.
The stream ended with a Harbleu montage showcasing some of his devastating hooks in the coL vs Sodipop series. Minor production and stream issues aside, the NA week four was certainly entertaining. Offensive and defensive Junkrats reared their heads along with Roadhog and Widowmaker. The meta report for these games is sure to be interesting.
From the NA region, joining EnVyUs, Cloud9, FNATIC, and compLexity will be these teams:
 
NRG eSports (66)
Team Liquid (50)
Sodipop (40)
Splyce (32)
Selfless (28)
Colorado Clutch (20)
Sea Algae (20)
Method (20)
Northern Gaming (18)
Geckofox (14)
Currently, it is unclear which other teams will flesh out the list of 12 due to teams being tied in points. We will be sure to update our readers when official announcements are made. Best of luck to all the teams in the next stage of the Overwatch Open!
For more competitive Overwatch news, follow us @GosuOverwatch.