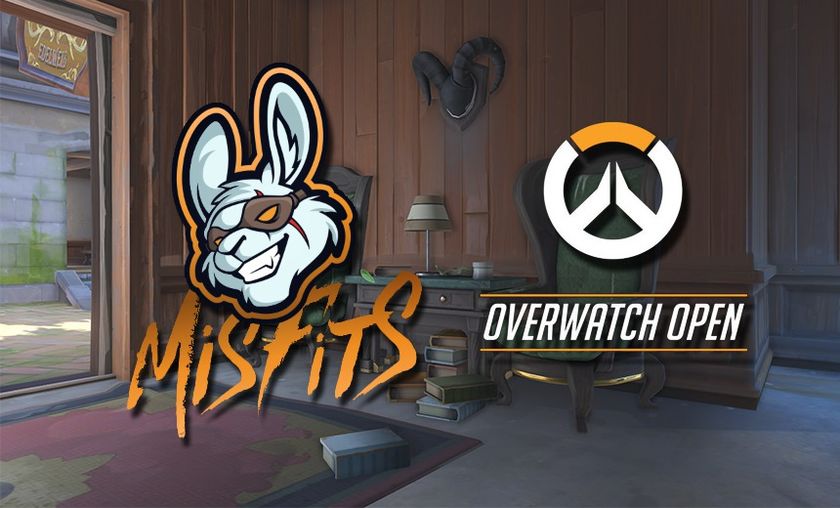 Skipjack from Misfits will be absent from the Overwatch Open
Misfits' Skipjack will be missing the Overwatch Open due to a family illness. According to the Misfits manager, Skipjack will be replaced by Ruben 'ryb' Ljungdahl. We wish Skipjack's family a speedy recovery and all the best.
Nicholas 'Skipjack' Rosada revealed in a tweet yesterday that he would not be attending the Overwatch Open, stating that his mother is gravely ill and he needs to focus on his family. But Misfits should not be unduly worried, as their replacement, Ruben 'ryb' Ljungdahl, is a top class player himself.
Misfits have been performing well recently. They qualified for the Regional Overwatch Open in style, beating out ANOX. They also qualified for the ESL Overwatch Atlantic Showdown, beating eventual finalists Rogue. While they didn't finish top 5 at the main ESL event, they have still looked strong lately, and are one of the teams you do not want to underestimate.
The Overwatch Open Finals are taking place September 25th-30th with the grand final being on the 30th. Team EnVyUs are the favourites going into the tournament, but it would not be shocking to see an underdog take out a favourite. We saw that happen at the ESL Atlantic Showdown with Rogue defeating EnVyUs. The Overwatch Open promises to be an exciting event with top tier teams going head to head for a substantial cash prize.
The tournament format will pit regions against their region, North Americans against North Americans and Europeans against Europeans. The winner of each region battle will face the winner of the other region, and many expect the final match to be EnVyUs vs Rogue. But the beauty of Overwatch is that this can always change and there are plenty of upsets. It would not be a surprise if a team that was considered weaker going into the tournament ended up going far. Although at the top level that can be harder, we saw it happen at ESL, and we could see it again.
Qualifying for the final LAN was exciting and fun to watch. We are sure the main tournament will provide more entertainment and premium eSports. Be sure to tune in on September 25th-30th here on Twitch.
For more competitive Overwatch news, follow us @GosuOverwatch.