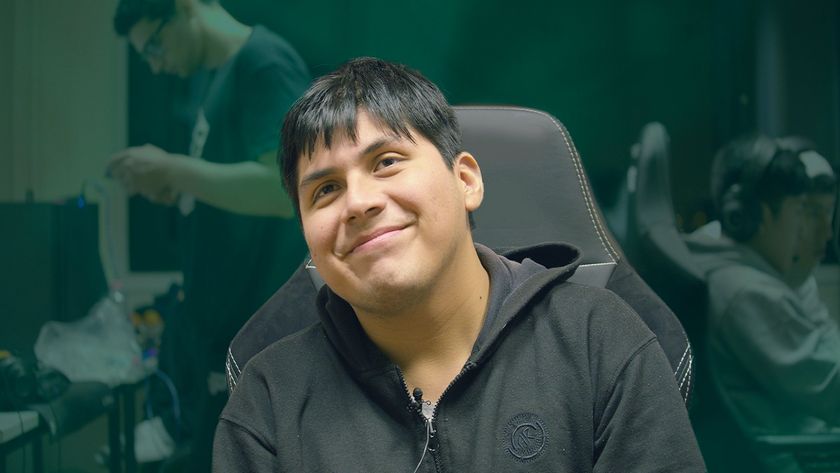 Twelve teams ready for ESL One Los Angeles Major
Title image courtesy of beastcoast
Twelve teams to attend the ESL One Los Angeles Major have been determined. Only the three representatives for China and the winner of Starladder Minor are left.
The third wave of DPC 2019-2020 season qualifiers is already underway with the bulk of participating teams already sorted out.
South America got the most attention in the open qualifiers after ESL had disqualified multiple teams from competing due to not being 'registered in the DPC page'. This was a gross misunderstanding on the organization's part in terms of the process and although addressed by managers and community, it was already too late for those teams. However, most eyes were on EU for the open qualifiers as OG and their new project, OG seed cruised through with little problem, securing both available spots for the famed organization. 
Once the dust had settled, the regional affairs began. 
SEA was full of internet issues with Team Adroit being forced to forfeit the first game in the semi-finals of the playoffs against Fnatic due to loss of internet. Their woes continued after and eventually, the team ended up going to an internet cafe to play out their remaining series — ultimately landing them a spot to compete in LA alongside Fnatic and Geek Fam.  Reality Rift and TNC Predator will need to compete for the sole spot in the Starladder Minor if they hope for more DPC points. 
Despite all of the unrest in roster (in)stability for the CIS region and Danil "Dendi" Ishutin having announced his new organization B8, things mostly panned out as expected with Virtus.pro and Na'vi claiming the spots, their second Major for both. 
Europe had a few surprises in store for fans. Nigma esports once again had a poor showing in the closed qualifiers and missed the boat for the Major. They will have to once again find their way into the Minor, seize the championship title and earn their spot at the Major the hard way, or should we say their way?. Team Secret once again dominated going through the entire regional qualifiers without dropping a single game. OG was right on their heels conceding only one game in the group stage portion.  A bigger surprise was to see NiP, who had made two-player changes leading up to the event, come out on top for a spot in their first Major. Nigma, Team Liquid, and Alliance will all need to battle it out for the ONE spot in the Starladder Minor. 
North America results were of little surprise as Evil Geniuses dropped only one match to the second qualified team, Chaos Esports. Fighting Pandas and J.Storm's ex-roster (the players and organization quietly parted ways during the dark hours of some night behind locked doors and under a veil of mystery) will be seeking a place at the Minor, both mostly assured a spot with two allocations for the region. 
After infinite rounds of tiebreakers for the group stage between beastcoast, FURIA esports and Infamous, fans were finally able to see the playoff action which yielded favorable results for the most famed and beloved SA team (beastcoast, in case you live under a rock) and Thunder Predator, filled with veteran players from Peru who had survived the open qualifier ordeal. 
For China, there was a week delay to accommodate the impact CoronaVirus has had on the region. The open qualifiers just kicked off yesterday and are expected to finish today. The closed qualifiers will begin on Friday, February 14th. 
PSG.LGD took advantage of the delay to change their roster —not once, but twice. One day after the announcement of the adjusted dates, the TI7 runner up organization announced a roster swap with CDEC of Wang "Ame" Chunyu for Lai "Ahjit" Jay Son. It didn't last long. One day before the open qualifiers LGD announced they had benched Ahjit (yes, a whopping five days after the transfer), welcoming Li "ASD" Zhiwen to the team instead. 
ESL One Los Angeles Major Teams
 Team Adroit
 Geek Fam
 beastcoast
TBD
ESL One Los Angeles Major Format
Participants:

Fifteen Teams from Regional Qualifiers

Three teams each from Europe, China and Southeast Asia
Two teams each from CIS, North and South America

One team as champion of StarLadder ImbaTV Minor S3

Group Stage:

Four GSL groups
All games are Bo3
Top two teams advance to the Upper Bracket of the playoffs
Bottom two teams advance to the Lower Bracket of the playoffs

Playoffs:

Double elimination bracket
First round of the Lower Bracket are Bo1
All other games are Bo3
Bo5 Grand Finals
ESL One Los Angeles Major PrizePool and DPC points
The prize pool for the tournament is $1,000,000 USD and 15000 Pro Circuit Points.
| Place | $ USD | DPC Points |
| --- | --- | --- |
| 1st | $300,000 | 4,850 |
| 2nd | $160,000 | 3,000 |
| 3rd | $110,000 | 2,100 |
| 4th | $80,000 | 1,350 |
| 5th-6th | $60,000 | 900 |
| 7th-8th | $40,000 | 450 |
| 9th-12th | $25,000 | 150 |
| 13th-16th | $12,500 | 100 |
ESL One Los Angeles Major
Between March 15-22nd, 16 teams —15 determined via qualifiers and the champions from Starladder Minor will battle it out at Shrine Auditorium in Los Angeles, California for the lion's share of the $1,000,000 prize pool and 15,000 DPC points.