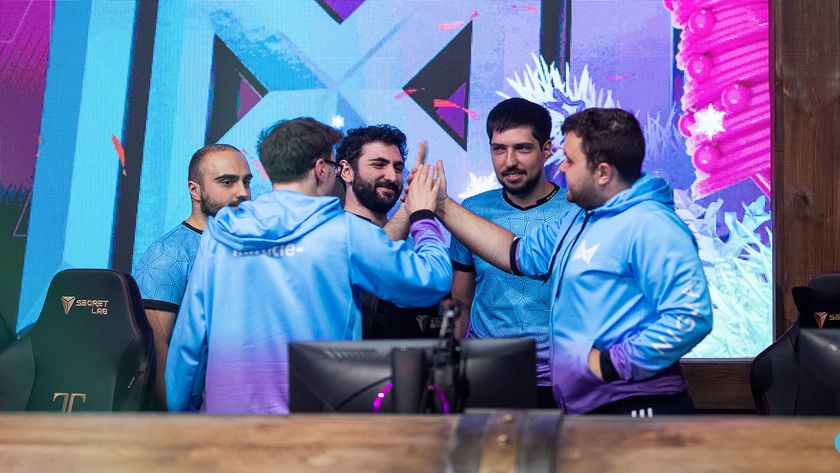 WePlay! Bukovel Minor 2020: A champion is crowned
Having to endure long nights, early mornings and the lower bracket, Nigma claims the Minor championship and final slot at DreamLeague Leipzig Major.
At the beginning of the day, Nigma esports was making final preparations for a series against Geek Fam. By the end of the day, Nigma had played a total of six games and lost just one of them to Royal Never Give Up (RNG). Regardless of an inability to scrimmage prior to the event, Nigma displayed a proclivity for building momentum as the tournament churned on. This was plenty superb enough to pocket yet another championship for the accomplished roster.
Although the Chinese squad was thwarted, RNG put forth a commendable effort at the Minor. Prior to the Grand Finals, RNG had lost just two games and dropped Nigma into the lower bracket to kick off the playoffs. The result will be tough to swallow, but RNG will need return to the drawing board for the next round of qualifiers.
Nigma will be rewarded $72,000, 140 DPC points and a slot at the DreamLeague Leipzig Major. They will have little to no time for rest with the Major scheduled to begin January 18, 2020. However, a punishing run through the Minor has now made them battle tested.
WePlay! Bukovel Minor Playoff Brackets
WePlay! Bukovel Minor Teams
Gambit

Team Spirit

NiP

Nigma esports 

Fighting Pandas

Royal Never Give Up

Geek Fam

FURIA esports
WePlay! Bukovel Minor Playoffs Format:
Playoffs:
Double elimination bracket
All games are Bo3
Bo5 Grand Finals
WePlay! Bukovel Minor prize pool and point distribution
*Since the minor winner also gets to participate in the major, they will only get points for the event in which they placed better (e.g: If they place last in the major, they will only get 140 points for winning the minor. If they place 8th instead, they'd get the 450 points for the major but not the 140 points from the minor)
WePlay! Bukovel Minor
Between January 9-12th, eight teams determined via qualifiers are battling it out in Bukovel, Ukraine for the lion's share of the $300,000 prize pool and 660 DPC points as well as the highly coveted spot at the DreamLeague Season 13 Leipzig Major taking place in Leipzig, Germany January 18-26th.

​