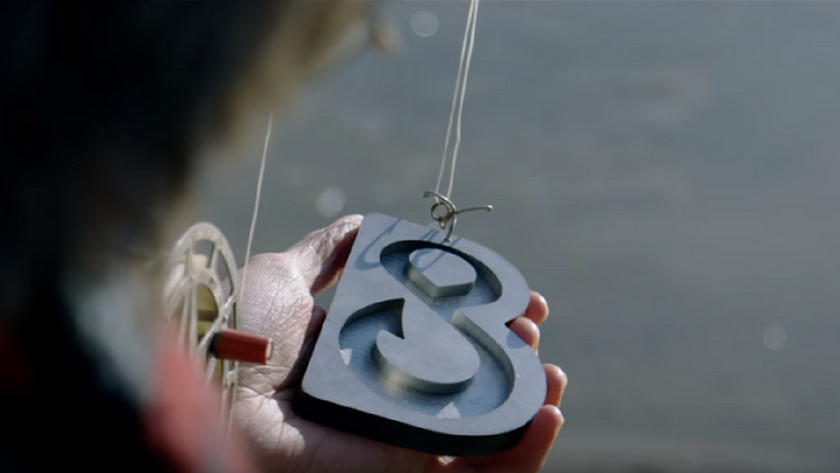 Dendi launches own organization
Danil "Dendi" Ishutin has officially released information regarding his new esports organization expected to launch in the near future. 
One of the most recognized faces of Dota 2, the most iconic Ukrainian player and the Na'vi poster boy for nearly a decade, Danil "Dendi" Ishutin has been laying low recently but never left the scene. 
Teasing bits and pieces of his goal to start his own esports organization, the big reveal has finally come to surface. 
B8, yes bait, was introduced to the 'world with beautiful video and message delivered by Dendi himself. 
The short movie directed by famed Dota 2 cinematographer Moritz Zimmermann (MooseWD), an older Dendi is sitting with his grandson, reflecting on his time with Na'Vi and talking about how things were never the same after The International 2013. But that wasn't the end of the story. 
Dendi pulled in his catch, a metal replica of the organization's logo. He turned to his grandson and said,
"it is never too late for a comeback." 
The scene, the story, the branding, the entire production is enough to make Dendi fans weak in the knees and bring tears to their eyes. Many will remember Dendi talking about the times he spent with his father fishing, how impactful his father's passing was on his career how after his father's death he couldn't go fishing again after. 
We're not crying, you're crying. 
In a time of Dota 2 where players are empowered, others are retiring and we are approaching the 10th anniversary of The International, Dendi has continued to be one of the most beloved pieces of Dota 2 - past, present and now future. 
The video ends with a promise for more information in the near future and fans will do doubt be waiting with bated breath. 
Danil "Dendi" Ishutin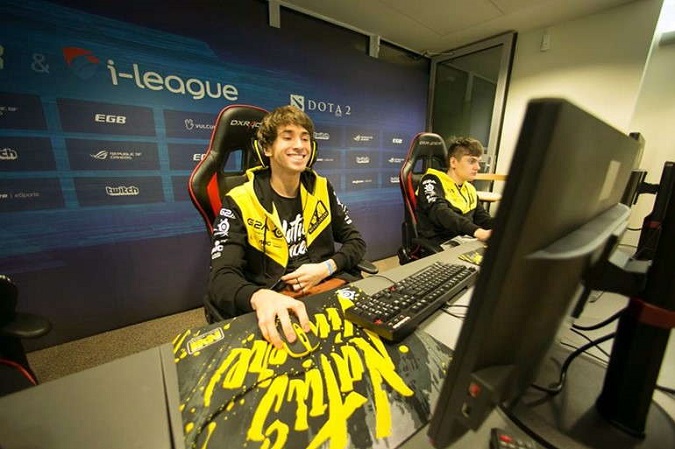 Image courtesy of Starladder
Well known for his solo mid skills, Dendi is regarded as one of the most creative players in the scene and is renowned for his unorthodox play-style and unconventional item builds. His personality, skill, and long successful history have made him one of the most popular Dota 2 players in the world. His story was featured in the documentary film "Free to Play".
The Ukrainian player got an early start with competitive gaming in Internet cafes, when his older brother married, moved out and took the family's PC with him. He started to play DotA professionally in 2006, proving tremendous skill and talent ever since.
In the late fall of 2010 in Ukraine, a fairly new esports organization would venture into the Dota 2 realm, picking up a group of young players, some of whom are now legends. Dendi joined the newly formed team on December 25th, 2010. No one would realize this marked the beginning of something truly extraordinary.
After only several months together as a team and having received the beta keys for the game merely a couple of weeks before the first International event, the Ukrainian squad managed to seize the first-ever TI championship title.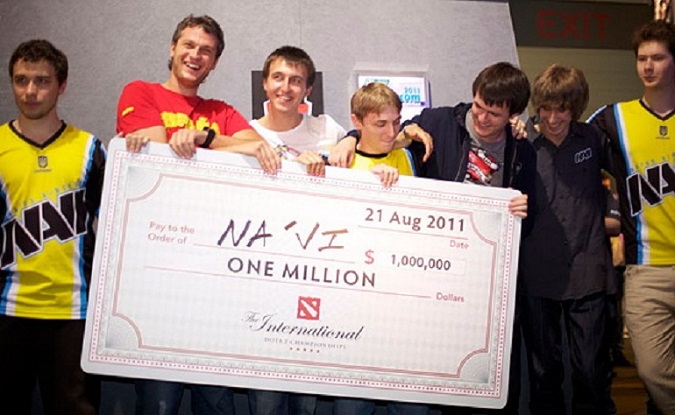 They went on to seize 2nd place at TI2 and again at TI3 among a long list of accolades between. Natus Vincere and Dendi were on top of the esports world - until they weren't. 
After a disappointing season leading up to a subpar run at TI8, Na'vi reformed their roster with a glaring, gaping hole. Dendi was no longer part of the active roster after playing his entire Dota 2 career (eight years at that point) with the organization. It was an end of an era, but not the end of the road. 
Though under contract still, Dendi dabbled a bit with stacks, answering the call a few times for friends and former teammates in need of a stand-in, before heading over to SEA region to play with Chai "Mushi" Yee Fung on Tigers. It was a short-lived experience, three months to be exact, as Dendi then headed back home after the team was unable to really achieve anything noteworthy. 
Making appearances at various events on the panel and as part of talent, and of course streaming, Dendi remained active. 
Apparently, the golden years are still yet to come.