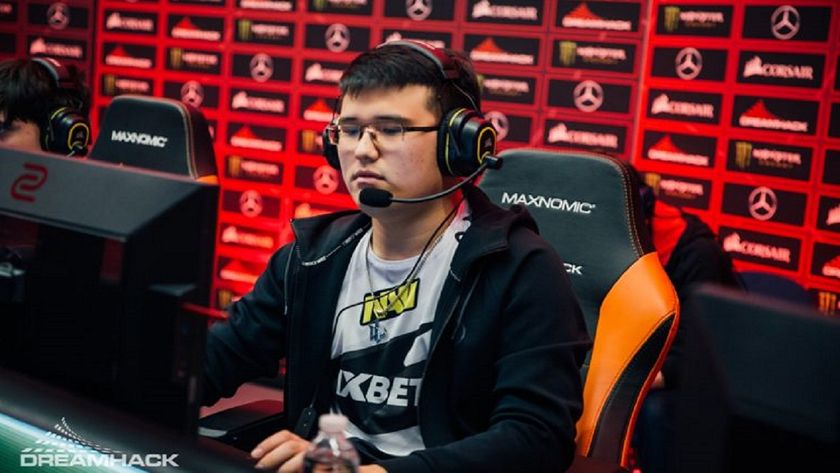 Virtus.pro roster shakeup
Title image courtesy of DreamHack
Virtus.pro has made some changes to their lineup heading into the third DPC 2019-2020 season qualifiers. 
Once a formidable opponent and a dominant team of the DPC season, Virtus.pro is now only a shell of their former selves this season. 
It started after the first class team once again crashed and burned at The International 9 after being at the top of the DPC rankings for the second year in a row. The team had been together for three years with only one roster change happening in February 2018 when VP traded Ilya 'Lil' Ilyuk to Na'vi for Vladimir 'RodjER' Nikogosyan. But something was off. The team, for all their success in the season, couldn't pull it together and seize results when it counted most — at The International. 
So, in the post TI9 reshuffle, there was a shift in the Dota 2 universe as the famed CIS organization's lineup fell to pieces. 
Vp said goodbye to their first player Pavel "9pasha" Khvastunov headed over to Na'Vi. Then two weeks later Roman "Ramzes666" Kushnarev headed to North America to play for Evil Geniuses. Vladimir "RodjER" Nikogosyan was then benched, leaving only two of the original players from their golden DPC years —Vladimir "No[o]ne" Minenko and Alexei "Solo" Berezin.
Roman 'Resolut1on' Fominok transferred from J.Storm and from position 1 to the offlane and the team picked up Vitalie "Save-" Melnic and then Egor 'epileptick1d' Grigorenko joined the team as a trial playing carry. 
Their results have been less than stellar to say the least with sub-par performance after one another.
The team failed to qualify for MDL Chengu Major after coming in third in their group and being relegated to the Dota Summit Minor qualifiers. It was there that they were able to cruise through the brackets, undefeated, to claim the first spot allocated to the CIS region for the first Minor of the season. 
But then they made an interesting decision. According to the official statement from VP, the team would have had their BTS Minor visa reviews during the time of ESL One Hamburg and have decided that they would instead attend the event in Germany, forgoing their spot in the Minor. Part of the rationale was to give the team more practice in a less pressured environment. They ultimately took 5-6th place in Germany.
They then qualified for DreamLeague Season 13 Leipzig Major but ended with a disappointing 13-16th place finish —last place. 
In dire straights, and needing something big to change if they want to be able to still gain enough DPC points to seize a direct invite to TI2020, the team has shaken things up within the lineup. 
It seems, they are willing to do whatever it takes to secure the best team they can, and at all costs. That means, even poaching Emil "Zayac" Emilzhanov from Na'Vi, an underhanded and detestable practice that is typically frowned upon and leaves chaos in its wake. 
In a video published on the Na'Vi Youtube channel, the organization CEO explained that Zayac informed the organization CEO that he wanted to leave Na'Vi to join Virtus. pro, exploiting a loophole in his contract that would allow the player to leave the team with no obligations. To put some things in perspective, RodjER's buy-out was the biggest sum paid for a player in CIS clocking in at $150,000 and Ramzes' buy-out fee was $100,000. Normally these fees are around the $20,000 – $30,000 mark.
Along with Zayac, the team has secured Zaur "Cooman" Shakhmurzaev as a stand-in for the qualifiers, benching both Save- and epileptick1d. 
The next round of DPC 2019-2020 season qualifiers begins at the end of this week. Fans will not only be able to see the new lineup's debut but determine if it was worth the negative press.
Virtus.pro roster

 Zaur "Cooman" Shakhmurzaev (stand-in)

 Vladimir "No[o]ne" Mineko

 Roman "Resolut1on" Fominok

 Emil "Zayac" Emilzhanov

 Alexei "Solo" Berezin