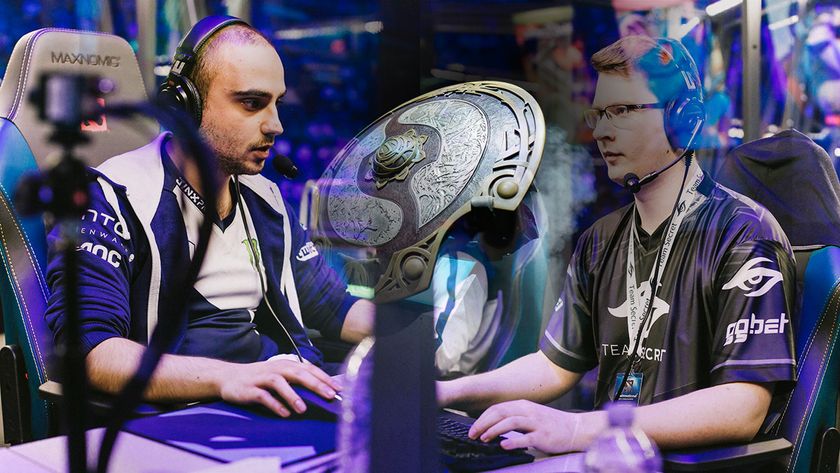 And then there were two; KuroKy and Puppey - TI9's all-timers
Title image courtesy of JoinDota
Kuro 'KuroKy' Salehi Takhasomi and Clement 'Puppey' Ivanov are now all that is left on a very short TI all-timers list. 
Ninety players will be heading to TI9 in Shanghai, China for the greatest Dota 2 event of the year. As the 9th iteration of the big event, over 700 players have competed for the highly coveted Aegis of Champions - the greatest of trophies for any Dota 2 player. 
Some players had the honor of multiple appearances to participate in the highest caliber competition. As the years passed, the faces changed and the baton was passed. 
In 2017 and 2018 the shortlist of TI all-timers shrank to four. Kuro 'Kuroky' Salehi Takhasomi, Saahil 'UNiVeRsE' Arora, Clement 'Puppey' Ivanov, and Liang "DDC" Faming stood out as a true exemplification of commitment through the years, withstanding the test of time and hard work as being part of a dying breed.
Now for TI9, all that remains are KuroKy and Puppey withstanding the test of time and hard work as part of a dying breed. 
Not only are Puppey and KuroKy the only remaining TI all-timers, but they are both in prime positions to become the first-ever TWO-TIME TI champions, having each claimed the glory once before. 
Win or lose, these two are legends, deserving of the utmost respect.
KuroKy
Kuro 'Kuroky' Salehi Takhasomi 
Current Team: Team Liquid
KuroKy started his career playing DotA 1 and made his first appearance in Dota 2 at The International 1, playing for GosuGamers.net. His first run was unsuccessful as his team was eliminated from the tournament in the first round of the Lower Brackets. In a serendipitous string of events, Kuro would get the chance to participate in TI2 with Mousesports as a stand-in, when Alexandru "ComeWithMe" Crăciunescu was denied his US visa. Unfortunately, KuroKy made no improvements on the final results of his placement at the event.
KuroKy joined Na'Vi in February 2013, becoming a part of one of the most successful and celebrated organizations in Dota 2. It was here that he was able to secure a stunning second-place finish at The International 2013 before slipping into eighth place at TI4.
Following the sub-par results and performances with the Ukrainian team, Kuroky departed Na'Vi together with Puppey to create Team Secret. The synergy and cohesion between the two made for an incredibly strong support duo. Despite being the event's favorites, they couldn't replicate their previous results together and took home a disappointing 7-8th place finish at TI5.
With a completely re-vamped Team Secret roster, KuroKy was left to create an entirely new team with Lasse "MATUMBAMAN" Urpalainen, Jesse "JerAx" Vainikka, Adrian "FATA-" Trinks and Ivan "MinD_ContRoL" Borislavov that he called 5 Jungz. A strong start to the new season had caught the attention of Team Liquid who picked them up less than 2 months later. TI6 wasn't much better for KuroKy and company, taking another 7-8th place finish. 
A few tweaks in the lineup and strategies after TI6 proved to be the best thing that happened to KuroKy. Team Liquid quickly became one of the top household names in Dota 2 and ultimately went on take the Aegis at TI7, making KuroKy's dreams and hard work come true.
Without slowing down in the following year at all, KuroKy and Team Liquid were poised to be on the verge of making TI history as the only team (and player) to win two (consecutive) International trophies. Unfortunately for them, they had to settle for a commendable fourth-place finish instead. 
The 2018-2019 DPC season wasn't the greatest for Team Liquid. A bumpy start put them in 11th place in the DPC leaderboards just three months ago. That's 11th out of 12 spots that would receive a direct invite to TI9. A second-place finish in May at MDL Disneyland Paris Major gave them a whopping 3000 points, shooting them up into the top range, securing their TI9 invite. 
It wasn't enough for the European giants to feel confident heading into the last Major of the season and TI overall, and Team Liquid made a shocking move just days before EPICENTER Major when they parted ways with longtime core player Lasse "MATUMBAMAN" Urpalainen, replacing him with Aliwi "w33" Omar. The move yielded successful results with another second-place finish to end the season. 
Now the real test will come and with that, KuroKy's hopes of claiming the Champion of Aegis twice. 
 Puppey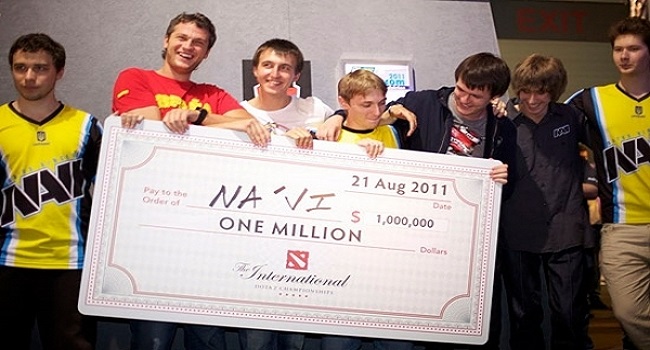 Clement 'Puppey' Ivanov
Current Team: Team Secret
Puppey is an incredibly versatile player and one of the most successful players in the Dota 2 scene. The Estonian's first four years of gaming were mainly playing in various teams and compositions with some accomplishments. It wasn't until June of 2011 that Clement would find himself a home on Na'Vi, where he would be a stable and prominent key-player for the next three years.
Only two months after joining Na'Vi with Ivan 'ArtStyle' Antonov, Danil 'Dendi' Ishutin, Oleksandr 'XBOCT' Dashkevych, and Dmitriy 'LighTofHeaveN' Kupriyanov, The International 1 was at hand and the team got an invite after having received the beta keys to play the game only three weeks before. The team went undefeated throughout the whole tournament, winning the unprecedented $1,000,000 grand prize.
https://www.youtube.com/watch?v=LcHmIF1Hm2E
Puppey's professionalism and talent landed him the captain role for the team after the departure of ArtStyle post-TI1. Under Clement's leadership, Na'Vi would accumulate innumerable championship titles through the remainder of his tenure with them, including second place at TI2 and TI3. Following the unsatisfying results at TI4 of 7-8th place, Puppey and teammate Kuro 'KuroKy' Salehi Takhasomi parted ways with the Ukrainian organization and formed Team Secret.
Team Secret had made a tremendous splash onto the Dota 2 landscape when they appeared. Kicking arse and taking names the team destroyed their opponents and easily became one of the utter favorites to win TI5. Some internal problems would create an upset, thrusting the team into some disarray with a 7-8th place finish. Months, in fact until recently would be rife with drama, conflict, and instability. TI6 saw the team's low point with a 13-16th finish.
For Puppey, this was just a matter of retooling the lineup and strategy. With a rocky start laden with much instability, Team Secret's year leading to TI7 had been rough, but later in the season the team seemed to have found a rhythm that hints at success – giving Puppey a promising chance at making a second claim to The International trophy but ended with a disappointing 5-6th place finish. 
Team Secret had ended last season in 4th place in the DPC rankings and here they are again in the top 4 again. In fact, they finished this season in the first place rank with a staggering 14,400 points. That is 13,260 points more than Keen Gaming who rounded out the top 12 ranks.
For some, this is the strongest the European team has been and they are a real contender for a TI9 championship title giving Puppey a real shot at finally holding that Aegis of Champions once again. 
The International 9
Valve will bring the biggest Dota 2 event of the year to the Mercedes Benz Arena in Shanghai, China —home of infamous Shanghai Major of 2016.  The venue is an indoor arena located on the former grounds of Expo 2010 in Pudong, Shanghai, China, with a seating capacity for 18,000 people. All 18 teams are confirmed to attend - Team Secret, Virtus Pro, Evil Geniuses, ViCi Gaming, Fnatic, PSG.LGD, Team Liquid, NiP, OG, Keen Gaming, TNC Predator, Alliance, Mineski, Na'Vi, Infamous, RNG, Chaos and Newbee. The prize pool has exceeded $25 million and that of TI8 (more than $23 million added by crowdfunding) and is now over $30 million with a few weeks still to go until the big event.