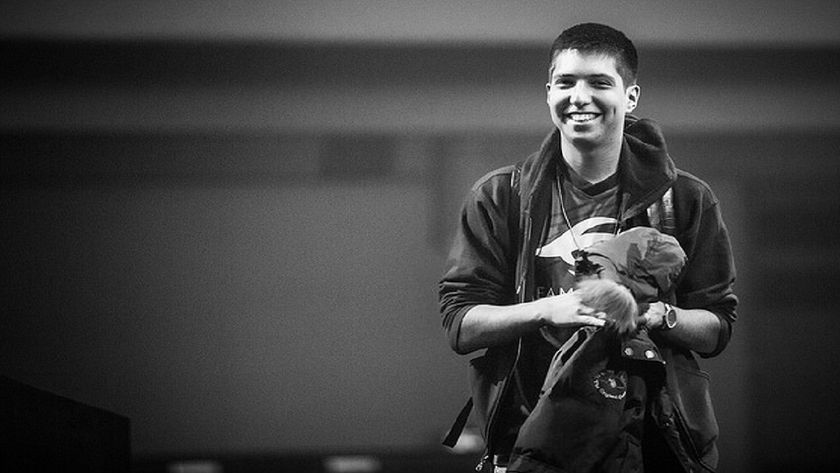 W33 completes Team Liquid roster
Title image courtesy of ESL by Steffie Wunderl
Aliwi "w33" Omar will round out the Team Liquid roster, making their debut together at EPICENTER Major this weekend. 
It was only eight days ago that Team Liquid made an unexpected roster change so late in the season, benching Lasse "MATUMBAMAN" Urpalainen just before EPICENTER Major and after they received their TI9 invite. 
Although there had been rumors and leaks reporting that Aliwi "w33" Omar would be the replacement, Team Liquid has only now come forward to confirm. 
Unlike other years, a change in their roster will not nullify their invite. With 3525 points in their pocket, the 20% deduction, although hefty, left them well within the invite threshold with 2820 points and a 7th place ranking. 
The move sparked a lot of debate about the DPC rules for teams. Many weighed in that Matumbaman received the short end of the stick, competing all season and qualifying for TI9, only to be dumped in the witching hour, while his replacement will essentially get a 'free ride'. Others claimed teams should not have to play with someone that isn't working out and shouldn't lose their place when that happens. 
Just over one month ago, w33 stepped away from Chaos E.C and competing to work on his mental health. 
Team Liquid will test their new lineup against Gambit for their opening match in the group stage of EPICENTER Major on Saturday, June 22nd. 
Team Roster : 
 Aliwi "w33" Omar

 Amer "Miracle-" Al-Barkawi

 Ivan "MindControl" Ivanov

 Maroun "GH" Merhej

 Kuro Salhi "Kuroky-" Takhasomi