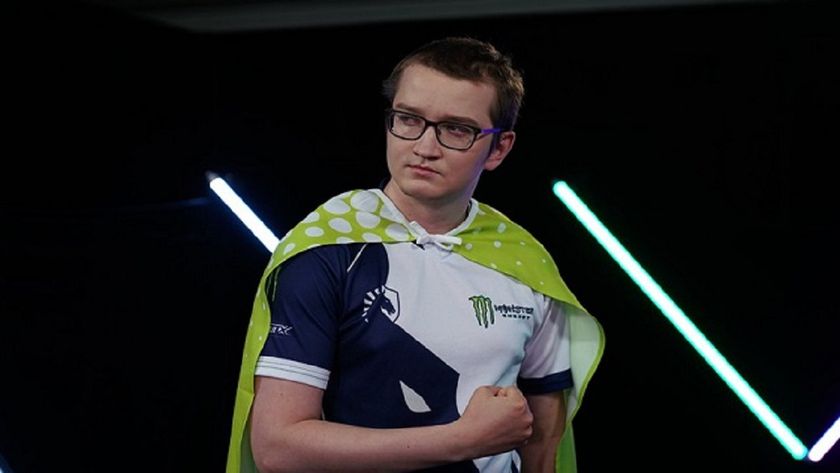 Team Liquid part ways with MATUMBAMAN just before EPICENTER
Title image courtesy of PerfectWorld
Team Liquid has made the decision to part ways with Lasse "MATUMBAMAN" Urpalainen in the days leading up to EPICENTER Major and before TI9. 
Team Liquid has been one of the most formidable opponents and teams in Dota 2 for at least the last two years. There has not been any change in their roster since January 2017 when they recruited Maroun "GH" Merhej to the ranks. The missing piece that helped the team then go on to claim the Aegis of Champions at The International 2017.
Now, in the moments before the last Major of the 2018-2019 DPC season, the famed European team has decided to part ways with longtime core player Lasse "MATUMBAMAN" Urpalainen. Matu had been with the team since October 2015, witnessing multiple premier championship titles and showcasing some of the best talent and performances in the game. 
The team was one of the rare squads that won the title and crushed the curse of falling apart in the following season. They continued to be at the head of the class time and time again, dominating the 2017-2018 DPC early in the season with the first event —Starladder i-League
Invitational Season 3 and ending on an even higher note for the last event — the China Dota 2 Supermajor. Then, after a successful season, in one final swoop, Team Liquid reminded the entire world, they were still in top form and crushed the competition at China Dota 2 Supermajor for the final title of the season. 
Team Liquid's strong presence not only gave them the honor of being the second team to receive a direct invite to TI8, but their total earnings are the highest in Dota 2, reaching a staggering $15,547,847.10 by then. 
Poised as one of the top contenders, the team went into TI8 roaring and guns blazing. At the end, when the dust settled, they fell short with a commendable fourth place finish. 
For the current 2018-2019 season, Team Liquid took a slight hit in their results and performances. Missing out on the first set of events when they qualified and then later withdrew for the DreamLeague Season 10 Minor, they then went on to seize a spot and disappointing 7-8th place finish at Chongqing Major and a shocking last-place finish at DreamLeague Season 11 Major before turning things around for an impressive second place finish at MDL Disneyland Paris Major. Despite what seemed like a less than stellar year, they had secured enough points to be granted the direct invite to TI9. 
Unlike other years, a change in their roster will not nullify their invite if they have enough DPC points still. With 3525 points in their pocket, the 20% deduction, although hefty, should leave them well within the invite threshold. 
According to the release by the organization, the new player is already with the team working hard at boot camp and will be revealed in the near future. Matu is also a free agent if he chooses to play for another team. 

Team Roster : 

 Amer "Miracle-" Al-Barkawi

 Ivan "MindControl" Ivanov

 Maroun "GH" Merhej

 Kuro Salhi "Kuroky-" Takhasomi