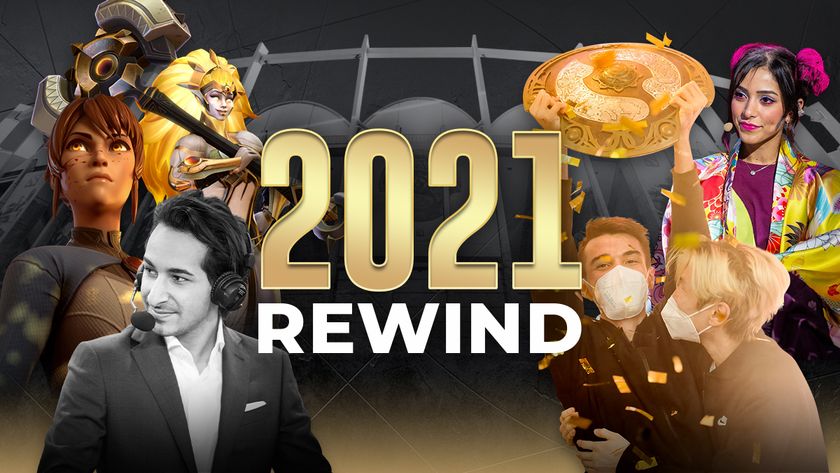 2021 Dota 2 rewind
2021 is almost over and the Dota 2 year was full of returns, introductions, and farewells. We take a look at the key moments to remember. 
The end of the year is often a time of reflecting, of looking back and seeing in what ways things have grown or changed. 2020 was quite a long year that wreaked havoc on us in the Dota 2 world thanks to Coronavirus.
But 2021 marked the return and introduction of many memorable moments that made it a much better year. Sadly, there were some hard times and farewells too as is always part of life. 
A year is really a long time in retrospect. Here we rewind the year and take some time to reflect on all that 2021 brought (or took away from) us. 
2021 - The year of big returns 
2021 was a big year for returns. It brought back to us the biggest things in Dota 2 that we missed.... all things competitive. After a year of interrupted gameplay, delayed new season, no LANs, and a postponed TI, Dota 2 fans and players were chomping at the bit to get a real competitive season underway. 
Exactly on January 1st, Valve announced the new DPC season details to ring in the new year. It featured two tours for all six regions, two Major LANs, and cumulative points leading to The International 10. 
Resuming the DPC brought back Majors. ONE Esports Singapore Major in March signaled the return of the LANs after a 14-month drought, but was it worth the risks that are being taken?
beastcoast became the first team to pull out of the major followed by Na'Vi. Six other squads —Team Aster, T1, Team Nigma, Quincy Crew, Na'Vi, and Neon have announced stand-in players for the event, due to COVID-19 concerns or positive PCR tests. Dota 2 commentator Ioannis "Fogged" Loucas had to pull out of the talent line-up after being exposed to the Coronavirus. These, of course, were the issues prior to the event, and once started they continued to pile up. Dubbed the "Standin Major" many worried about the competitive integrity of the event. 
The WePlay AniMajor was the second Major and LAN for the year. It seemed to go much smoother, at least from a viewer and fan perspective. It was a spectacle to behold. With dazzling displays, a full variety of unique content, stand-out storylines, and thrilling gameplay it was not only one of the top three Majors watched online, but also a top 5 non-TI, and also TI included, event.
In May 2021, Valve announced the dates and the location for the biggest esports tournament. The International 10, would return to Dota 2 once again after being canceled in 2020 and was scheduled to be held in Stockholm, Sweden between August 5-15 with a $40,018,195 prize pool on the line. But only one month later Valve revealed that the event would have to be relocated and postponed due to a decision by the Swedish Government to not allow The International to be treated as an elite sports event, putting visas, travel, and production at risk. While many feared it would once again be canceled, a few weeks later Valve announced that the show would indeed go on - in Bucharest, Romania in October.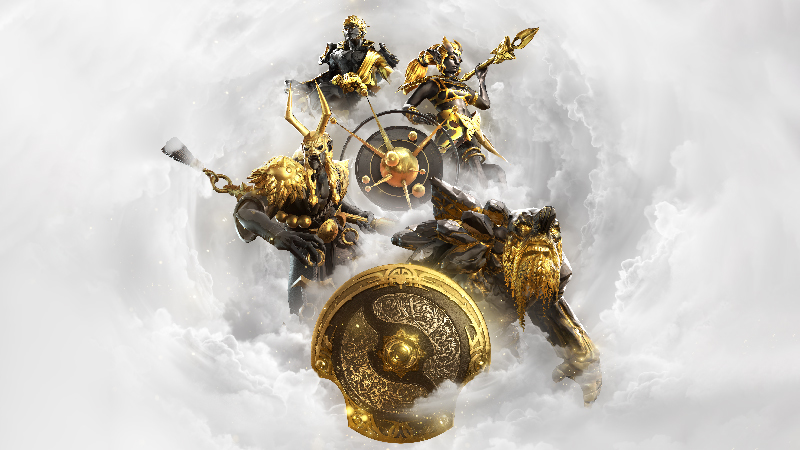 In October, the best 18 teams from around the world gathered to compete for the $40 million prize pool albeit without any live audience as originally planned. For the first time in the history of The International, the cheer in the background was absent, as Valve made the decision to refund the TI10 tickets and go ahead with the event without any crowds in the stands. 
2021 - Welcome to Dota 2 
While we reveled in the return of the competitive Dota scene, we also were introduced to a few new features, projects, and friends. These helped to bolster Dota 2 up after the trying year before and injected some hype in the new year. 
Premier of Dragon's Blood
Valve announced a new anime series to air on Netflix, March 25th, which was based around Dragon Knight. The eight-episode series featured Dragon Knight and Mirana as they faced demons and gods with unexpected allies. 
And speaking of Dragon's Blood, one of the two new heroes that were introduced into the game was none other than Mirana's mute sidekick and fan-favorite Marci. Just weeks after her announcement and the end of TI10, she made her way into gameplay. A melee strength hero, she has a significant strength gain, and decent base damage as well, which has been a help during the laning stage. Her skill set is quite diverse, and it seems like depending on what skills and items are prioritized, could lead to a variety of ways of playing the hero. 
Before Marci came Valora, the Dawnbreaker, Dota 2's first carry in four years. She not only causes quite the damage, but she is also a healer. While she is wielding a two-hand hammer that damages, burns, slows, stuns the enemies, and heals allies in an area of effect, Dawnbreaker's ultimate, Solar Guardian is a global teleport that within 350 units of an allied that creates a pulsing effect damaging enemies and heals allies with each pulse. Additionally, on hero landing, it damages and stuns the enemies. The hero was her way into The International 10 with a 46% win rate for her 13 times picked. 
Introduction of new features
In The Dota Pro Circuit Winter 2021 Season update Valve improved the Watch Tab and introduced custom team bundles as a new and improved viewing experience for fans around the world. The "Watch" tab now has a comprehensive schedule and shows the current team standings. It is a snapshot of where things stand and what games are happening at the moment and where to watch. It also allows fans to be able to follow favorite teams ensuring not a single match is missed.  The team bundles were designed as a way for fans to support their favorite teams financially and in-game. Sprays, in-game effects, banners, emotes, loading screens and chat wheels were all items that fans could purchase for a specific team with a percentage of the proceeds going to the team themselves. 
As the new year kicked off, Valve introduced a system to help the community regulate negative behavior amongst its ranks — Overwatch report. All players now have the option to report a teammate or an adversary directly from the in-game scoreboard tab. Reports can be made for cheating, griefing, suspicious behavior that indicates the usage of a third-party program and can be submitted for reviews with a timestamp marker.
In April, Valve released their new DPC Team Profile feature in the client for fans to keep track of their favorite teams. Fans could check out profiles for all Division I and Division II teams in the Watch section of the game and click on any team to visit their hub which contains team and player stats plus top heroes, their season schedule, and easy access to current matches and post-game VODs. 
WePlay AniMajor was all about becoming a legend, but one storyline focused on a rising star among the talents as Mira "Ephey" Riad made her panel debut. She might not have been a household name before the WePlay AniMajor, but she sure became one after. The soft-spoken 26-year-old from Jordan was the perfect addition to the panel at the Major and her popularity skyrocketed. Offering a new perspective, a fresh face, and insight that has been proven to be on-point and valuable she won over the masses and valve, earning a spot at The International.  
Team Spirit stunned the Dota 2 community by defeating the TI10 tournament favorites, PSG.LGD, 3-2 in the grand finals and took home the Aegis and $18.21 million. It was the first time a CIS-based team/organization has taken home the trophy since the first International held in Germany in 2011. They managed to be the first team to claim the Aegis other than OG since 2018.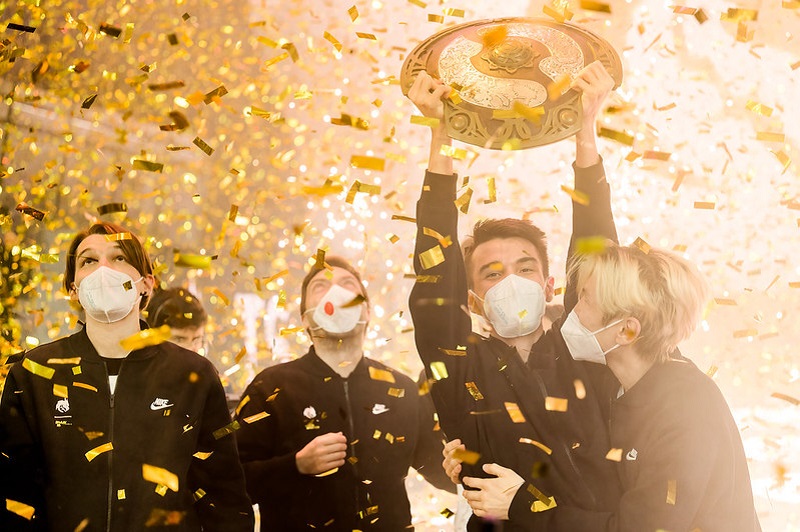 Their journey was nothing short of spectacular. This team of mostly youngsters and 4/5 The International debutants played with unbelievable composure and presence of mind. This was a team that got to TI10 through qualifiers, barely made the upper bracket, dropped to the lower bracket on the first day of the playoffs and after that, just didn't look back.
2021 - Farewell dear friends 
All good things come to an end and nothing can last forever. In 2021 we had to bid farewell to some friends and icons as they retired or even more sadly passed through this short life. 
Old man Dota - The 2021 retirements
One by one the players from the TI10 lineup dropped from OG's roster. Some of them moved along to other opportunities and teams. Some of them stepped away from competitive gaming. The entire cast of players for the TI8 and TI9 championship team is no longer playing under the OG banner. 
Only two months after bringing Anathan 'Ana' Pham back into the fold, the team already bid the two-time TI champion farewell and needed to look for a replacement for the TI10 qualifiers. After several years of a successful career under the OG banner,  Sebastien 'Ceb' Debs stepped away from playing competitive Dota 2. He had stated after OG's elimination at TI10 that he had hoped to have better results for his last event and had to undergo emergency medical surgery for his eye just days before the big event.  Shortly after, Topias Miikka "Topson" Taavitsainen made the announcement that he planned to take the next year off to spend time with his family. And then last, but not least, after a decade of playing competitively, Johan 'N0tail' Sundstein has announced he will be taking a break from competitive gaming. As one of only five players that can claim dibs on being two-time (back-to-back, no less) TI champions, N0tail has reached career heights most only dream of. But with such runs, there must always be a time to rest. Although he has plans to remain in the team house to help the new roster become adjusted and pass on his experience and wisdom.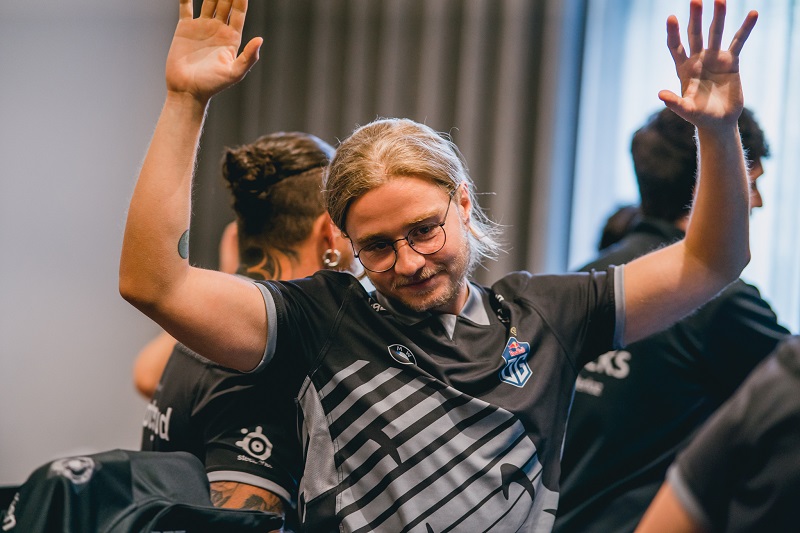 Fans and players alike mourned the loss of Brazilian player Anderson "444" Santos lost his battle against COVID-19 in February 2021. 444 last played for paiN Gaming. He joined the team in March 2019 and competed under the banner for one year for events such as MDL Paris Major, EPICENTER Major 2019, and Dream League Season 13 among others. He was part of the last roster the Brazilian organization sponsored. 
In August, it was an awful day for the Filipino Dota 2 fans and the whole community. Aldrin "Dunoo" Pangan, the legendary voice that brought us the "Lakad Matatag" line died on August 27 due to COVID complications. Dunoo, also known in the Dota 2 community as Kuya D, is the pioneer of Filipino casting and the one who through his enormous work ethic, dedication, passion for the game, and infinite love for the Dota 2 community, brought the Filipino scene into everyone's attention with his unique shoutcasting.
And as the year was just setting to wrap up in December, the Dota 2 scene and community of players, talent, organizations, and fans paid their respects to Alaan 'SexyBamboe' Faraj who had passed away. As one of the scene veterans, SexyBamboe started his DotA career playing for LowLandLions, a Dutch team formerly known as GoD, and moved over to Dota 2 in 2011. Through the years, he had played for a lot of teams, including Evil Geniuses back in 2013, and the Korean Team Zephyr in 2014, and last played with Team Bald until July 2019.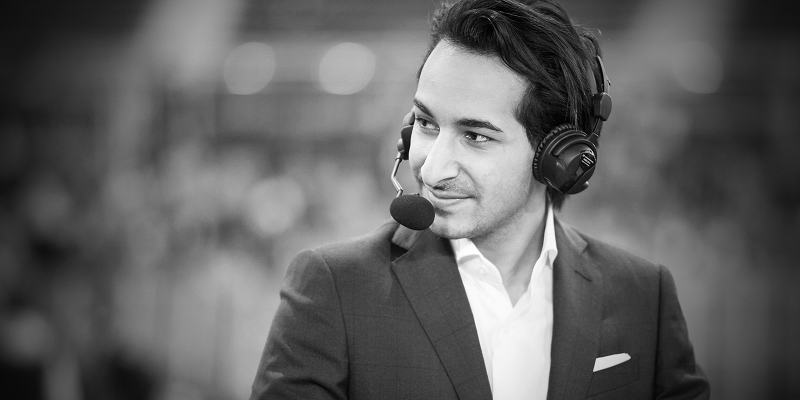 Bring on 2022
2022 is just days away and the DPC season is already set in motion. This year is expected to see three Major LANs, TI11, the new season of Dragon's Blood, and who knows what else. At least one thing seems for sure. This year the Dota 2 should be filled with some twists and turns and exciting games.