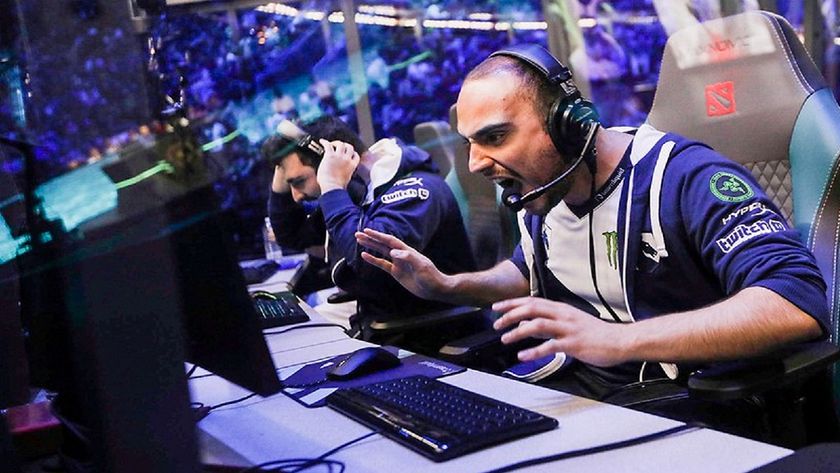 Stand-in Major; Has the competitive integrity of ONE Esports Singapore Major been compromised?
Multiple teams are being required to compete with last-minute stand-in players at ONE Esports Singapore Major, leading us to wonder about competitive integrity.
The first Dota 2 LAN in 14 months is about to kick off. It is the first big step for teams on the path to The International 10. It signals the return to 'normalcy' in the competitive scene. And it is certainly creating a buzz. 
But is it for the right reasons?
Just last week we looked into the risks of the ONE Esports Singapore Major being held while the pandemic is still active. While we focused primarily on the health risks, there is still another set of related concerns that warrant discussion. Competitive integrity. 
Stand-in Major aka ONE Esports Singapore Major
Current stand-in status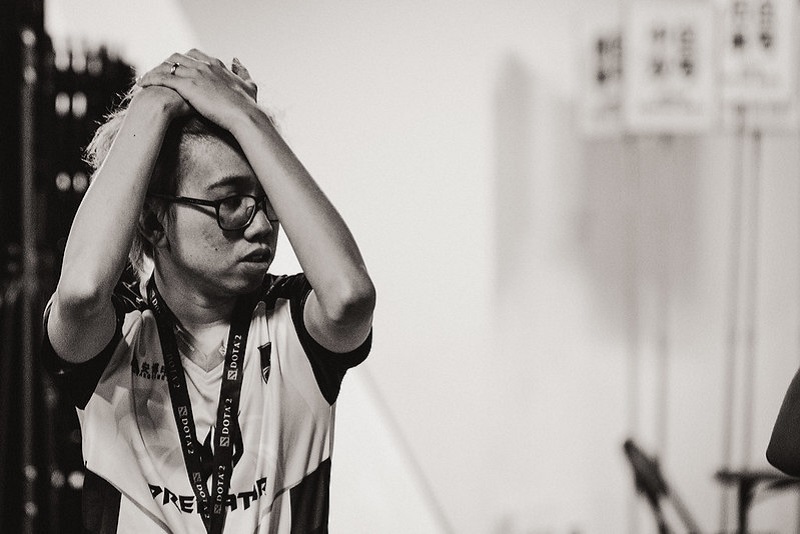 At the time of writing this article, six teams have reported that they will be (or preparing to be) using stand-in players for the event. 
T1, Team Nigma, Quincy Crew, Na'Vi, and Neon report they will be playing with alternate rosters as well as potentially Virtus.pro. 
Just hours ago T1 became the latest team to report their status. Although T1 has not given any detail on the issue, Carlo "Kuku" Palad has made a couple of now-deleted posts on his social media channels, stating that he took two COVID-19 PCR tests and both have come back positive. He will be replaced by former T1 captain Sang-Don "Forev" Lee. 
For those keeping track, that is so far two teams in the Wild Card series, three teams in the group stage, and potentially one team from the playoffs. 
Current Stand-in Implications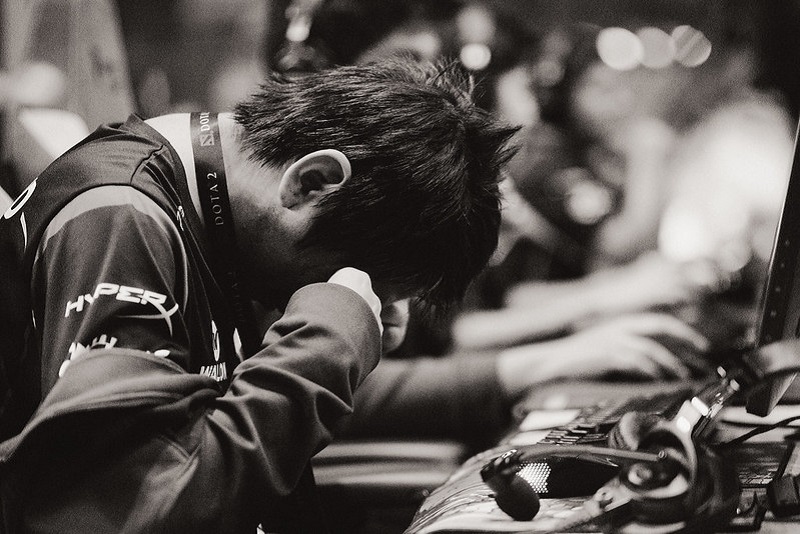 Playing with stand-ins is rarely preferred, often is a headache and always is tricky to navigate through. 
VP has already been preparing for the possibility that Egor "Nightfall" Grigorenko won't attend due to illness and has recruited Igor "iLTW" Filatov in advance to practice with the team at the Bootcamp in order to mitigate this risk
Other teams such as Nigma and T1 are playing with their coaches who are more familiar and have a developed rapport and synergy with the teams. But that still won't account for the adjustments in hero selection, playstyle, comfort levels, and mechanical skill. 
Unfortunately, other teams will be and have been seeking out players coming in completely cold, as in the case with Quincy Crew who had to recruit EU player Milan "MiLAN" Kozomara to replace Arif "MSS" Anwar. 
According to reports from sources close to GosuGamers, teams are not allowed to recruit players to stand in from any other Division 1 team.
Yep, you read that correctly. Stand-in players can not be Division 1 players even if they are not attending the Major. That means teams in need will have to look at available Division 2 players, in some regions, this means quite a potential skill gap. 
Not only will they need to contend adapting and fitting a new player into the mix, but potentially one that is not on the same level as the opponents. 
Future Stand-in Needs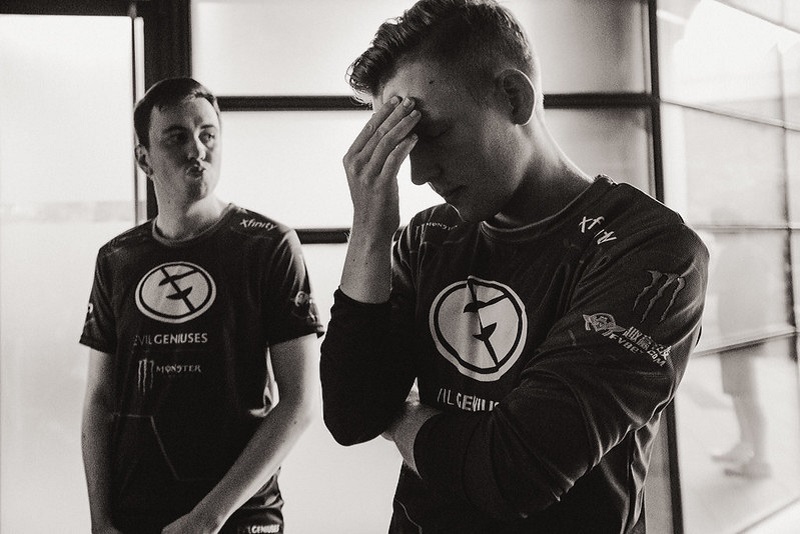 It gets even more complicated as ONE Esports Singapore Major progresses. What about teams with a player that falls ill during the course of the event? 
While the players are required to have a negative PCR test at the time of travel and have two days to quarantine, COVID-19 has a 5-6 day incubation period but can be up to 14 days. That means someone could theoretically test negative and arrive at the event, and then still become ill and start showing symptoms several days later. Not to mention that there is always a chance for someone to pick up the virus during the travel to Singapore itself. 
These teams are at a further disadvantage. A last-minute stand-in will be required and there is no time to be able to select an appropriate player, have them travel, and quarantine. What is the solution?
According to reports, teams place in that situation will be able to use a player already eliminated from the event. This is going to not only be a very sticky situation to navigate since the teams are expected to depart the day following elimination, but it also leads to other questions of integrity. 
How could a player that has just been eliminated then play for a team that benefits from their elimination? What happens to the points earned? The money received? How is it fair that another team had to play with a lower division sub and this team can play with potentially the highest caliber sub? How about how the team has no time to practice or prepare with the new player? Are they also risking more COVID cases by placing someone that just had direct contact with an ill player into a team that had previously been isolated from that team?
So many questions. But wait, there's more!
DPC Points and Stand-ins
Can a team play with subs?

Yes. During the league, a team must play with at least 4 of its 5 registered players (this will cause no penalty). Any team that plays a major with a sub will incur a 40% penalty on points earned from that tournament.
Although this is the official rule from Valve and they have not released a statement otherwise, sources tell GosuGamers that if a player/team presents an official positive PCR test then they will NOT receive any point deduction for using a sub. 
Sounds great right? Well, as much as that is very encouraging for the teams that require it, is it fair that DPC points are even up for grabs when there are so many factors that are changing the outcome for several teams?
Teams heading in with no subs for the entire event are certainly at an advantage over the other teams. Are we able to really gauge a team's strength or skill when they are playing against a compromised team or they themselves are trying to find their own way in the adjustments?
At what point do the points awarded really reflect the true essence of the team. With only two LANs contributing DPC points to the road to TI10, it seems irresponsible that half of those points are being awarded under such circumstances. 
The show will go on and the teams will play. But at the end of the day, the hope is that everyone will be safe, healthy and enjoy what they can of it. 
ONE Esports Singapore Major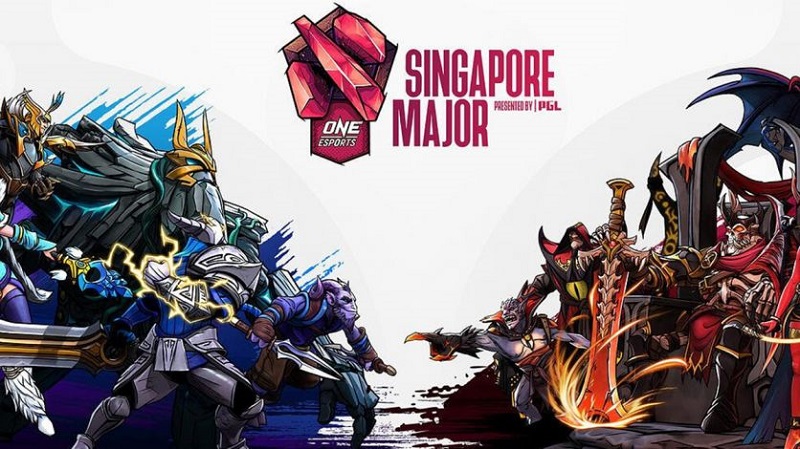 Major Slots
At the end of the league, the top teams from each region's upper-division qualified to the Major. For the first major, the distribution of the 18 slots is as follows:
EU: Top 4 (2 to wildcard)
Team Secret (playoffs)
Alliance (group stage)
Team Nigma (Wild Card)
Team Liquid (Wild Card)
China: Top 4 (2 to wildcard)
Invictus Gaming (playoffs)
Team Aster (group stage)
Vici Gaming (Wild Card)
PSG.LGD (Wild Card)
SEA: Top 3 (1 to wildcard)
Fnatic (playoffs)
Neon Esports (group stage)
T1 (Wild Card)
CIS: Top 3 (1 to wildcard)
Virtus.pro (playoffs)
Na'Vi (group stage)
AS Monaco Gambit (Wild Card)
NA: Top 2
Evil Geniuses (playoffs)
Quincy Crew (group stage)
SA: Top 2
beastcoast (playoffs)
Thunder Predator (group stage)
Singapore Major Format
Teams

Majors feature 18 teams from among the six regions

Wild Card

Six teams
Bo2 round-robin
Top two teams advance to the Group Stage
Bottom four teams are eliminated

Group Stage

Eight teams
Bo2 round-robin
Top two teams advance to the Upper Bracket of the Playoffs
3rd to 6th placed teams advance to the Lower Bracket of the Playoffs
Bottom two teams are eliminated

Playoffs

Twelve teams, Double Elimination bracket
Four teams start in the Lower Bracket
Eight teams start in the Upper Bracket
Singapore Major Prize Pool and DPC Point Distribution 
Majors award $500,000 USD and 2,700 DPC points among the top eight teams as follows:
| Place | Prize | DPC Pts |
| --- | --- | --- |
| 1 | $200,000  | 500 |
| 2 | $100,000  | 450 |
| 3 | $75,000  | 400 |
| 4 | $50,000 | 350 |
| 5-6 | $25,000 | 300 |
| 7-8 | $12,500 | 200 |
Check out our in-depth review of the Wild Card Teams HERE, the Group Stage Teams HERE, and our Playoff team review HERE as well as all the latest news on what's going on with the ONE Esports Singapore Major.