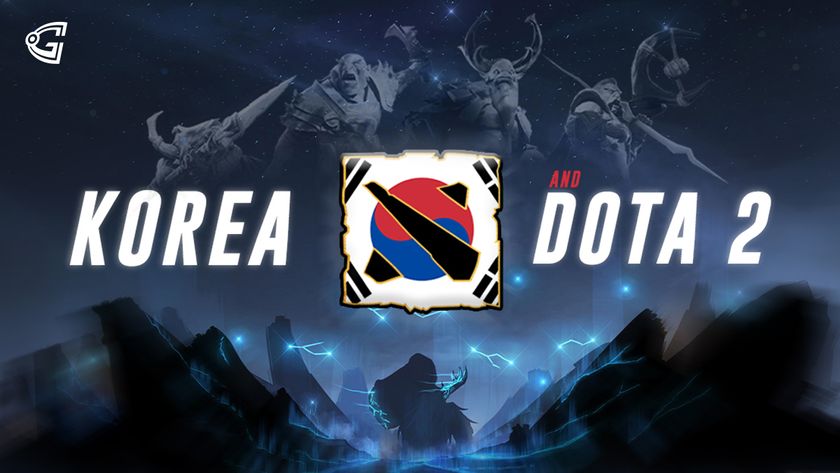 The curious case of Korea; A mostly absent presence in Dota 2
In most esports Korea is the overlord. Why is this powerhouse esports region barely blip on the Dota 2 radar? 
South Korea has dominated every game it has chosen to focus on, from starcraft, LoL, to even overwatch. In 2013, T1 expanded into League of Legends, assembling a team that would go on to win three World Championships, solidifying their reputation as the best LoL team of all-time, and Lee "Faker" Sang-hyeok its greatest player.
But what about Dota 2 you ask. Where are the powerhouse teams from the region? Why do we only hear about them once every few years? Where are our Korean overlords?
It is a curious thing indeed considering there is money, obviously staggering prize pools, AND plenty of events to compete in.
But something else is keeping Dota 2 from expanding and exploding in South Korea and we looked into what is going on. 
Dota 2 origins in South Korea 
When Dota 2 was first published, Valve gave Nexon the right to publish and promote the game in South Korea. 
But by the time Dota 2 got going, the LoL revolution was already underway. To compete with it, Nexon even gave their own compendium to new accounts and players.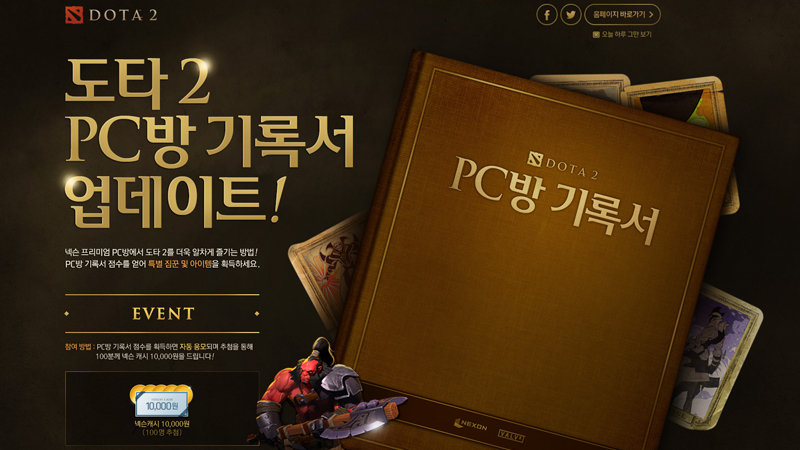 Because Marketing is everything in the region, Nexon's approach which is similar to Valve's own hand's off tactics, Dota 2 just never really caught enough attention. 
That didn't stop team organizations from getting involved.
In September 2013, MVP signed their first Dota 2 team. Shortly after, in November, the organization had already signed their second Dota 2 team.
In 2014 when Korean Dota League (KDL) started there was a spark of hope that things would pick up.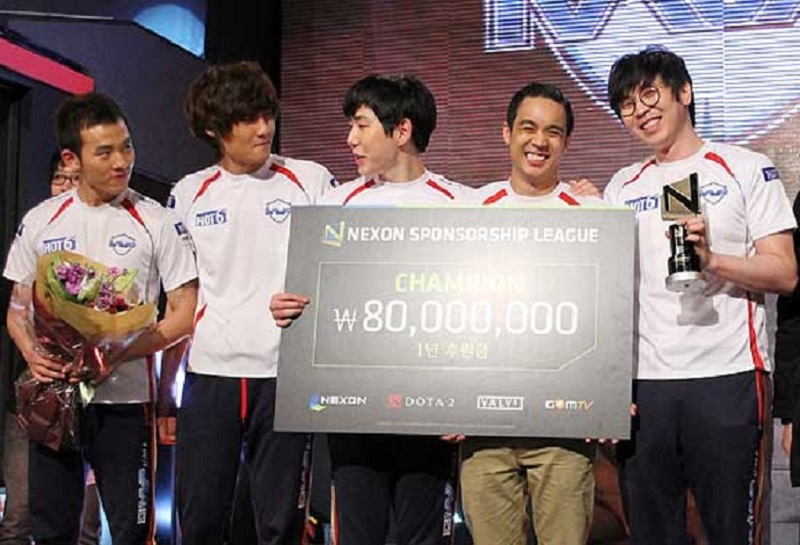 MVP.Phoenix went on to take second place in the Korean Dota League Season 1 and 7th-8th in StarLadder StarSeries Season IX. They then won the Korean Dota League Season 2. However, the absolute highlight of their short run as a team back then was the fact that they managed to earn a Wild Card Series spot for The International 4, by finishing 2nd in the TI4 Southeast Asia Qualifiers.
At The International 4, MVP.Phoenix was sorely disappointed, as they finished in the last place, having been eliminated in the play-in series by Team Liquid. They only managed to land one win in five matches.
While interest was slow-moving in the region there was still hope. But in December of 2015, Nexon shut down the servers and Dota just never really recovered in that region without Valve stepping in and taking over or creating a new one. 
Players were forced onto SEA or China's servers with high ping and limited time frames where the ping was stable enough to actually play. 
South Korea against the odds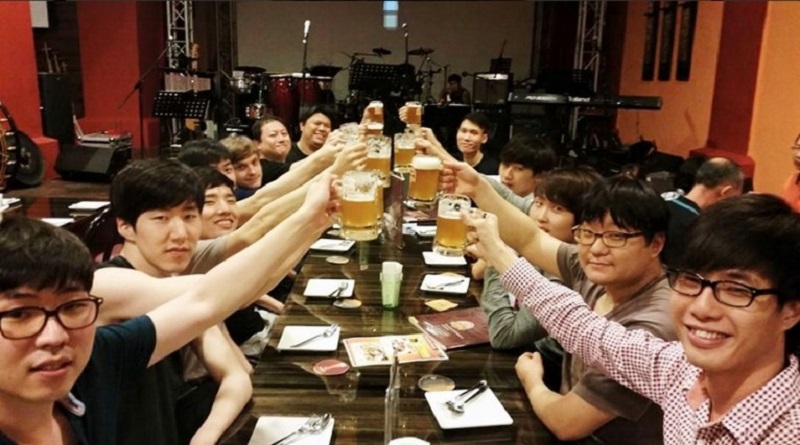 Despite the struggles or challenges players kept committed and competing and MVP continued to field two rosters. 
In 2015, for the first time in history, Korea was represented in the main event of The International, by not one, but two teams, both playing under the MVP banner.
With top placements in all local Korean tournaments, as well as in Southeast Asian regional tournaments, such as the IeSF Asian Championships and Nexon Sponsorship Leagues, MVP.Phoenix worked hard and strived to take its success to a global level.
MVP.Hot6 was comprised of four newer Korean talents and one seasoned Finish player —yes Jesse "JerAx" Vainikka. The team has found success together, marking a powerful moment in national and individual history – a debut at The International main event for both Korea and the five players.

While MVP.Hot6ix ended TI5 in last place, MVP.Phoenix had taken a commendable 7-8th place finish. After TI5 the organization made a full Korean lineup that combined players from both teams. 
The team went on to take several titles and podium finishes in various Tier 1 LAN events and fourth place at Singapore Major, 5-6th at Manila Major. They rounded out their successful year with a commendable 5th-6th place at TI6.
In 2016 MVP.Phoenix had been recognized and presented with the 2016 Korean esports Award for "Best overseas activity award of the year" for a team. Although Dota 2 has not made much of an impact on the esports scene in Korea, the MVP organization has made a dramatic splash in the international Dota 2 scene. 
It was the second consecutive year the team walked away with this honor after considerable international achievements during the year. In 2015 the organization received the same award after both of their rosters – MVP.Phoenix and MVP.Hot6ix qualified for and made history in attending The International 5.
A second surge for South Korea?
South Korea hadn't made a mark in Dota 2 since 2016 when MVP disbanded all their Dota 2 divisions until just recently.
It took another three years to see some activity in the region and in August 2019, T1, the South Korean giant organization announced their intention of re-entering the scene 
But despite all efforts, numerous roster changes, and even T1's attempt of developing young talents by creating a team of three coaches led by none other than the League of Legend head coach, three-time Worlds Champion, Choi "cCarter" Byoung-hoon, nothing seemed to work. Through their first year in Dota 2, T1's best result was a top-six at ESL One Thailand 2020: Asia.
It wasn't until MVP Phoenix mastermind and former TNC Predator coach, Park "March" Tae-won was signed by T1 and given the green light to build a new team from scratch that the team began to see success. 
T1, along with the March effect, is clearly the top team coming from Southeast Asia. They are the team that has the most chances to make the miracle happen and claim the first Aegis for the region and South Korea.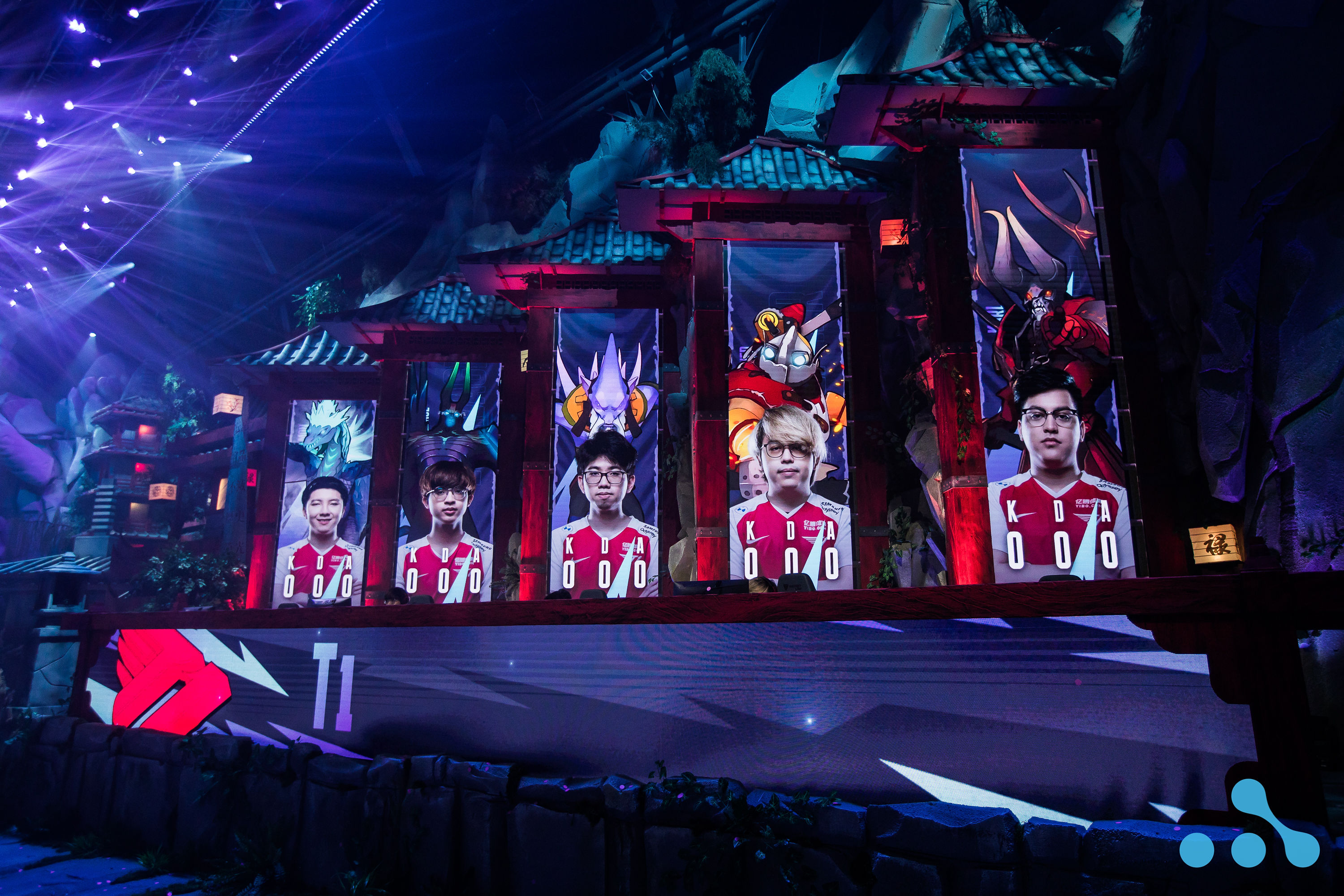 Photo courtesy of WePlay Holding
What would it take to gain popularity in South Korea?
In South Korea specifically, Dota has never been considered as big a game as League of Legends. Despite the huge prize pools, nothing has managed to steer the community's focus away from LoL. 
All the attention and rising success were still not enough to get Valve to pay attention enough to step in. 
What will it take and what has been going on has been a question that has plagued the players competing in the region for years. So for that, we looked to the experts to explain. 
In a 2016 interview, Kim "QO" Seon-yeop talked about the struggles. 
 The Korean scene is dead. Nexon is out and there are only like a few thousand people who play Dota. I think if you just play well and win something high prized, then the press will ask for interviews, and maybe that's a chance for growth of the Dota scene.
Known as a bit more of a jokester and to have fun, Yongmin "Febby" Kim has previously said he believes that the reason is that girls don't play as much Dota 2 as they do LoL. If the girls don't play more (they prefer the cuter skins in League) then guys won't play it as much too. 
We are sure there is more to it than that and GosuGamers had the opportunity to ask Lee "Forev" Sang-don for his take on it -- which was a bit more serious and insightful.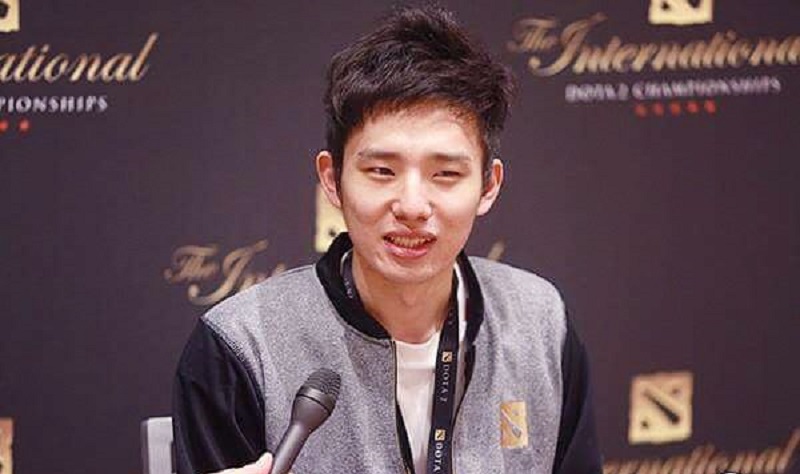 GosuGamers: You started playing Dota 2 in 2013 but LoL was already more popular there, why did you choose Dota 2 over League?
Forev:  Haha good question! Back then, I had just finished military service and MVP offered me to debut as a Dota 2 Pro gamer since I had a career at 2011 AWCG Jakarta. Obviously, I played both games at the same time, but I have always preferred Dota 2 since the creep, hero deny system makes the game harder.
GosuGamers: When Nexon sort of dropped the server and Valve pretty much abandoned the region in 2015, what inspired you to keep playing?
Forev:  Mhmm.. To be honest, we were nowhere to stand without the MVP organization. Both the MVP teams made it to TI back then. They treated us pretty well, so I could keep my Dota career even though the server was gone.
GosuGamers: Did you have hope that the double MVP representation at TI5 would spark more interest from Valve or the players in Korea?
Forev: Yes I did! I really tried to give interest to other gamers who didn't play dota.
In the end, former HOTs and LoL players were kinda interested in jumping into the Dota scene, but they gave up since Dota takes too much time to learn everything and adjust to it.
GosuGamers: Do you think that T1's interest in the scene will help the country gain more interest?
Forev: Hmm.. Not really, We've been lacking players even though Nexon was publishing Dota in Korea, which means there won't be any other Korean players joining the scene.
GosuGamers: What will it take for Dota 2 to override LoL popularity? Could a revival in a server be the answer or is there more to it?
Forev:  If you are asking me about people from all around the world, I'm not sure what will make Dota 2 override LoL popularity. But, I do understand what Koreans like at least; To have a faster queue-timing, casual gameplay, cute skins, heroes, and surrender system. I believe Koreans would like Dota 2. 
Fans of and from South Korea can only hope that this year their representation will reach the highest of accolades and finally prompt more attention to the region's plight. 
Be sure to keep your eye on them at The International set to take place in October. 
And to see a bit more from when we spoke to Forev, check this out
The International 10 
The TI10 invited teams

Evil Geniuses


PSG.LGD


Virtus.pro


Quincy Crew

Invictus Gaming


T1


Vici Gaming


Team Secret


Team Aster

Alliance

beastcoast


Thunder Predator
The TI10 qualified teams

Team Spirit


Fnatic

SG esports


Team Undying


Elephant


OG
The International 10 prize pool
The final total for the TI10 prize pool has clocked in at $40,018,195 when the crowdfunding and Battle Pass purchases ended this past weekend. That is a 2401.14% increase from the original base amount of $1.6 million.
Only 25% of the sales contribute to the prize pool meaning that $153,672,780 has been spent on purchases by fans across the globe.
The previous year, The International 9 prize pool reached $34,330,068 ($32,730,068 added).
The International 10
The International 10 is now expected to take place in October with the group stage matches unfolding October 7 - 10,  the playoffs set to kick off on the 12th of the month, and the grand finals scheduled for October 17.
It will be held at the National Arena from Bucharest, Romania —the largest stadium in the capital city, with a capacity of 55,000 seats. Valve's official announcement gives a small hint for the possibility of having TI10 held with a live audience as well, however, no details were revealed just yet on the specifics or the ticket sales.