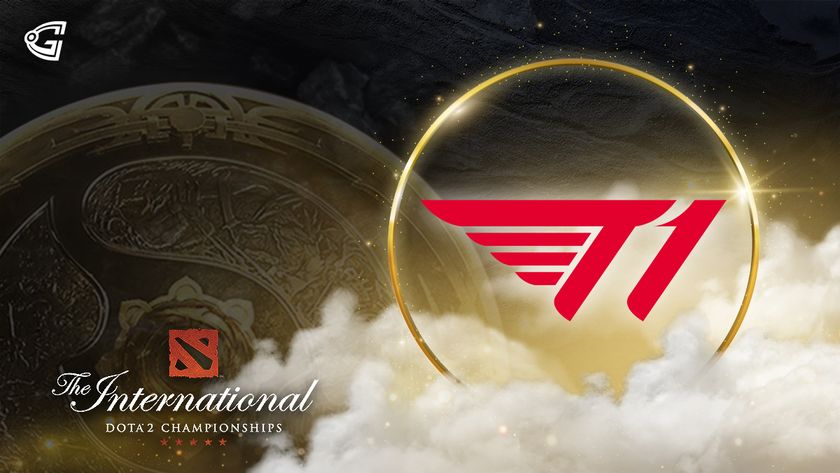 T1 marching to TI10
T1 are heading this October to their first-ever The International and are doing it with all guns blazing and as one of the teams to look out for.
South Korea hasn't made a mark in Dota 2 since 2016 when MVP disbanded all their Dota 2 divisions. Back in the day, when MVP Phoenix and MVP HOT6ix were competing, the Dota 2 professional scene was more often than not taken by surprise by the South Korean players, who, through their rather short stint in the tier 1 scene, left such a strong fingerprint on the game that to the present days they are still dubbed as the Korean overlords. Unfortunately, the lack of dedicated servers for South Korea has always prevented the talent coming from there to thrive and fully embrace a Dota 2 professional career, except for those who fought under the MVP banner.
 
Humble beginnings
During TI9, on August 22, 2019, T1, the South Korean giant organization, decided it's time for them to change that and announced their intention of re-entering the scene with former MVP Phoenix offlaner Lee "Forev" Sang-don headlining the announcement. Forev was tasked to take the captainship position and build a team for T1 in the post TI9 shuffle.
But despite all efforts, numerous roster changes and even T1's attempt of developing young talents by creating a team of three coaches led by none other than the League of Legend head coach, three time Worlds Champion, Choi "cCarter" Byoung-hoon, nothing seemed to work. Through their first year in Dota 2, T1's best result was a top six at ESL One Thailand 2020: Asia. Having to manage a roster with players from different countries during covid times wasn't helpful either, and by the end of 2020, T1 went for another major overhaul.
MVP Phoenix mastermind and former TNC Predator coach, Park "March" Tae-won was signed by T1 and was given the green light to build a new team from scratch. He gathered players left without a team after Geek Fam had to close its doors during the pandemic and immediately after Karl "Karl" Jayme, Carlo "Kuku" Palad, Kenny "Xepher" Deo and Matthew "Whitemon" Filemon, joined the roster, T1 started to make waves.
They finished third in the first season of SEA Dota Pro Circuit upper division league and secured a wild card spot at the first major of the year. Nonetheless, after qualifying for the Singapore Major, they decided to make a final roster change swapping out Souliya "JaCkky" Khoomphetsavong for the Thai prodigy Nuengnara "23savage" Teeramahanon. Despite deemed by the fans as a controversial and an unethical move to change a player after qualifying for the first LAN since the pandemic started, T1 decision paid off in the long term.

T1 roster
Nuengnara "23savage" Teeramahanon
Karl "Karl" Jayme
Carlo "KuKu" Palad
Kenny "Xepher" Deo
Matthew "Whitemon" Filemon
coach: Taewon "March" Park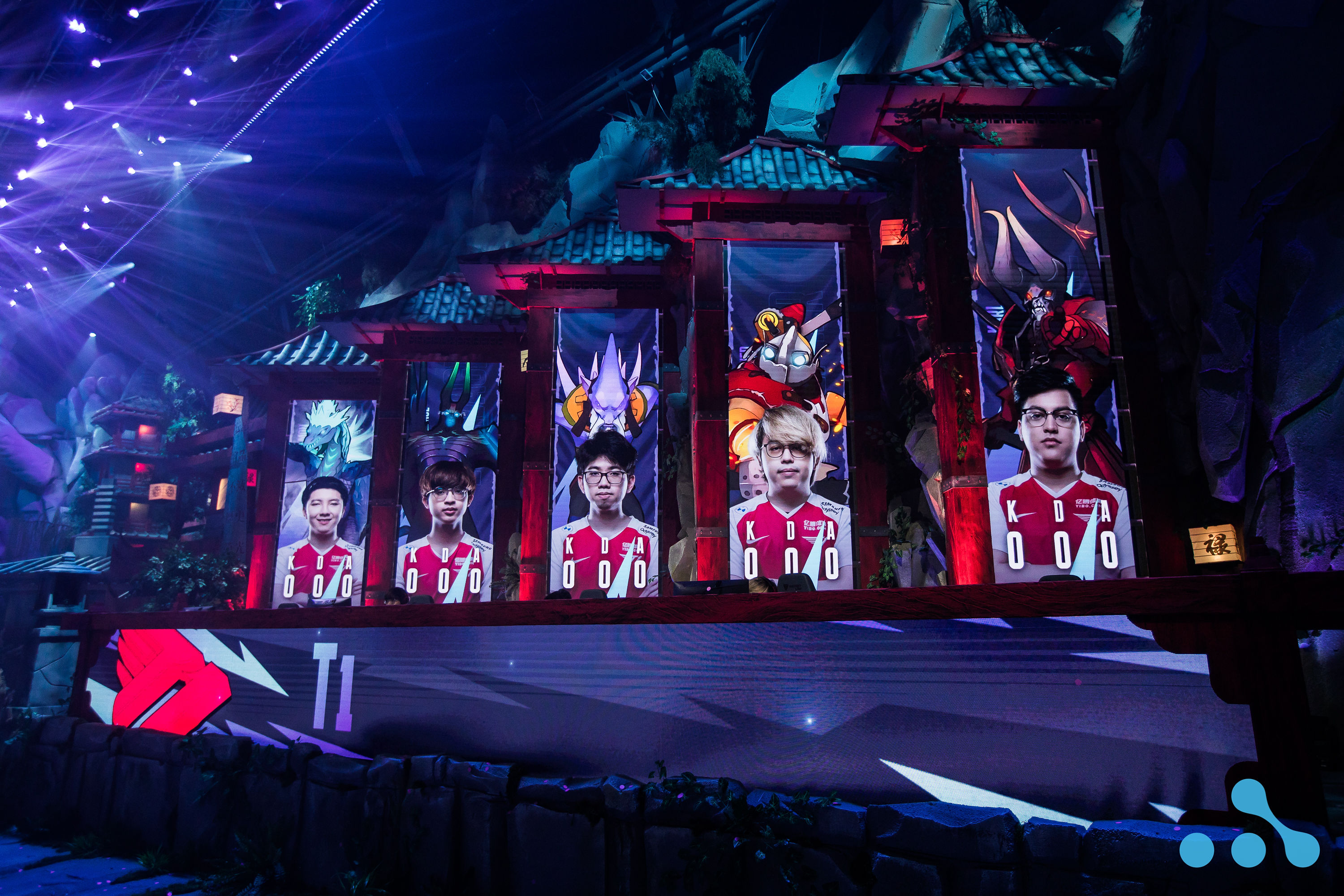 T1 couldn't attend the Singapore Major with the whole team and called Forev, the one who kick-started the team back in 2019, to stand in. Unfortunately, going to their first LAN without captain Kuku had a strong negative impact and the team couldn't pass through the wild card stage.
To some extent, the fact that they looked weak at their first LAN didn't put any target on their back and even when they finished the second DPC league season as SEA top seed team, not many were ready to put them among the favorites at WePlay AniMajor. And this is where the magic happened. T1 placed third in Ukraine, at a Major where China produced another strong statement for why they are the strongest region heading to TI10.
In the loser interview after the lower bracket finals, coach March gave some insight that explained a lot of T1's fulminant surge in form. Besides having a team that had already played together for an extended time under the Geek Fam's roof, thus the synergy was already there, T1's practice games ahead of the major were held mainly with teams from China. That showed in their overall game strategy and execution. In many aspects, they were very similar to PSG.LGD, and even their hero preferences overlapped.
Right after the AniMajor,T1 claimed their first big trophy at ESL One Summer 2021, an event where many of the major participants went as well, but no teams from China. And when China was not present, T1 was able to fully shine.
Their success recipe starts with March, one of the most brilliant South Korean minds and a true veteran of the scene, who during his time as a pro player at MVP, has made plenty of innovations when it comes to mid lane heroes and plays. The next crucial ingredient is Kuku's leadership, and although he had his fair share of dramas, he learned and moved on as a better man. This strategic duo is fueled by four talented players, eager to prove themselves at the top of the Dota 2 scene.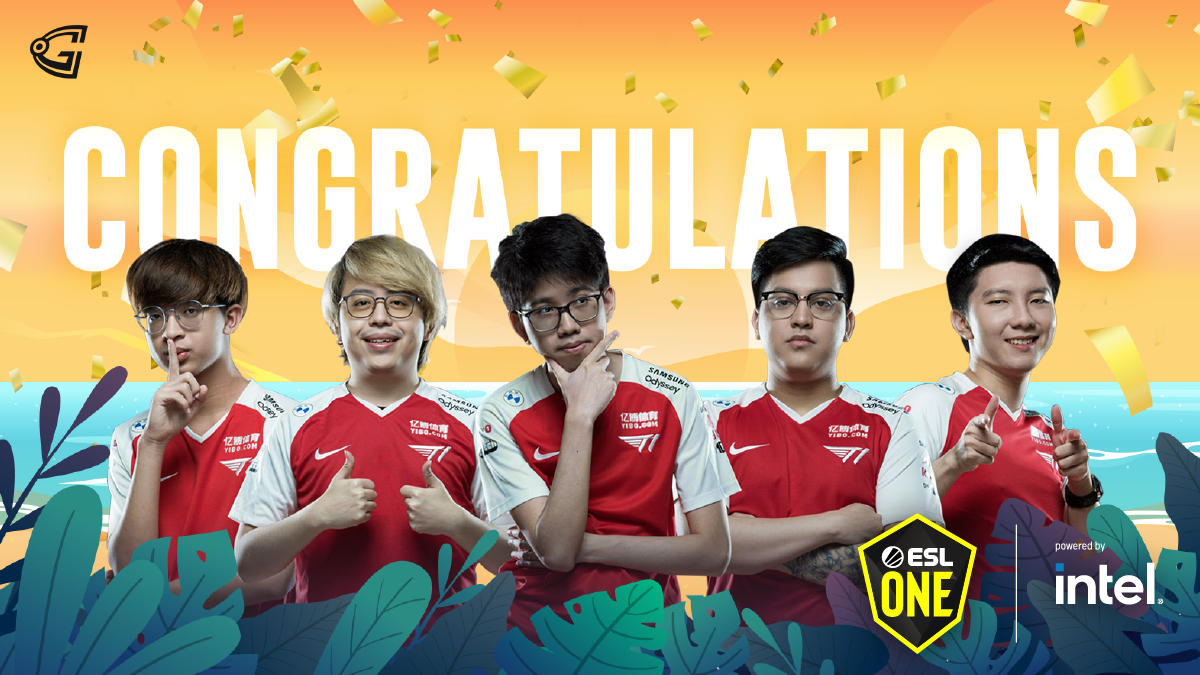 The March effect
Under March's guidance, Karl has fully bloomed. He gathered years of experience playing for smaller SEA teams that tried to break into tier one scene, but weren't quite there. By the looks of it, once he started to work with March, he transitioned into a true lane dominator. His deep hero pool and the ability to successfully play on super aggressive heroes such Storm Spirit, Puck, Ember Spirit or Batrider or to execute the patient mind games on beefy heroes such as Dragon Knight, Doom, Magnus, that also require a perfect game sense and coordination with the whole team, makes him now a feared mid laner. 
In the second DPC season, when a lot of teams were abusing the mid lane Beastmaster, T1 utilized the hero in the offlane and trusted Karl to bring terror to his opponents with a mid Doom. They utilized the hero on the AniMajor stage as well and Karl finished the event with two victories and one loss on it. At the ESL One Summer event, he played 10 different heroes in 16 games, with the most played being Leshrac. T1 were able to surprise with a mid Tiny popping up, a Venomancer or a Windranger pick for Karl, who was a key factor in T1's big victory in the event.
Alongside him, T1 also have a fearless carry player in 23savege. As one of the first players to reach 12K MMR, he was firstly spotted by Vici Gaming, who wanted him for the 2019-2020 season, but due to covid breaking out in China in late 2019, he's never been able to arrive at their team house. 
When he was recruited by T1, ahead of the Singapore Major, the fans were expecting him to shine on what he seems to enjoy the most, illusion based heroes. But, while Phantom Lancer, Anti Mage, Medusa and Terrorblade clearly remained some of his best and favorite heroes, he showed that he also mastered brawlers such as Lifestealer, Faceless Void or Wraith King.
Through both AniMajor and ESL One Summer, 23savage remained undefeated on Lifestealer, Phantom Assassin and Monkey King. His hero pool has also expanded since he joined the team and he is not easy to predict anymore, which gives Kuku and March a lot of options when it comes down to building strategies and drafts.
Pairing March in the coaching seat with Kuku in the captain role was definitely the turnaround point for T1 and the driving motor that propelled this team to the point where nobody should doubt their capacity to dominate the strongest teams in the scene.

T1's claim at the Aegis
Four of the T1 players will make their debut this October on The International stage, and although one can be tempted to say that the lack of experience of playing for such high stakes can set the team behind, we should also point out that not experiencing a loss on the TI stage can also be a plus.
The T1 roster comes to TI10 free of any preconception and with absolutely nothing to lose. Despite the recent success, in relation to playing on the TI10 stage, they are in a very similar position as they were at WePlay AniMajor, and if they take this tournament as another chance to enjoy their time together rather than panicking in front of the bigger names, they can definitely be the team to bring the most surprises.
Judging on their results this year, they are clearly the top team coming from Southeast Asia and for SEA Dota 2 fans T1 is the team that has the most chances to make the miracle happen and claim the first Aegis for the region with the most passionate fanbase.