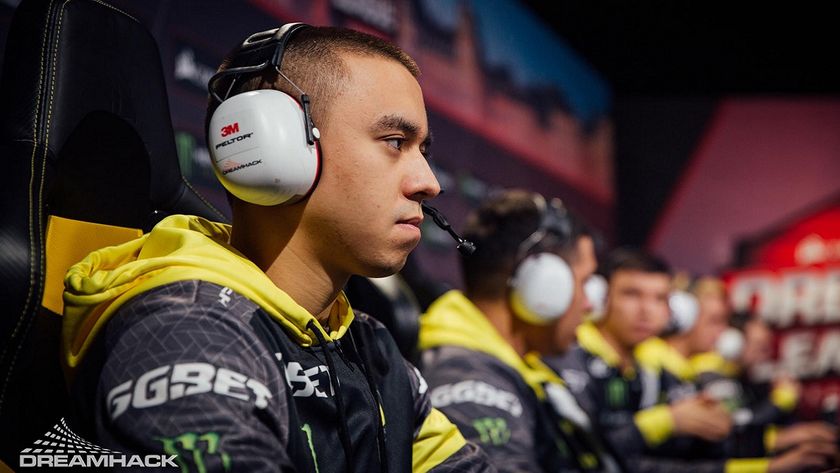 Na'Vi is back - To The International (9)
Title image courtesy of DreamLeague
The iconic Ukranian team is heading back to The International after missing the last two years. 
First it was Alliance, who also missed the last two years, and now Na'Vi. The legendary duo will once again be playing at The International and no doubt fans are praying for a thrilling TI3 grand finals rematch between the two. 
While Alliance was able to secure their invite to TI9 via direct invite during their run at EPICENTER, Na'Vi had to fight hard for the honor. 
After squeezing into the top 4 from the group stage, Na'Vi was dropped to the lower brackets in the first playoff round by the impressive revamped Vega roster. They persevered in the lower brackets for the next two rounds, taking down Team Empire and then exacting their revenge on Vega for a spot in the grand finals. 
It was a clean and tidy 3:0 sweep over Team Winstrike that fueled the Na'Vi's back chants around the world. 
Na'vi made their final roster change in April, shortly after ESL One Mumbai 2019 had come to an end where they took a commendable third place finish. Their change in the lineup came with a 20% deduction in Na'Vi's DPC points, pushing them further away from that coveted TI9 invite. 
Natus Vincere Roster:
 Vladislav "Crystallize" Krystanek

 Idan "MagicaL" Vardanyan

 Evgeniy "Blizzy" Ree

 Emil "Zayac" Emilzhanov

 Akbar "SoNNeikO" Butaev 
The International 9
Valve will bring the biggest Dota 2 event of the year to the Mercedes Benz Arena in Shanghai, China —home of infamous Shanghai Major of 2016.  The venue is an indoor arena located on the former grounds of Expo 2010 in Pudong, Shanghai, China, with a seating capacity for 18,000 people. Thus far, 14 teams are confirmed to attend - Team Secret, Virtus Pro, Evil Geniuses, ViCi Gaming, Fnatic, PSG.LGD, Team Liquid, NiP, OG, Keen Gaming, TNC Predator, Alliance, Mineski and now N'aVi. The current prize pool has exceeded $25 million and that of TI8 (more than $23 million added by crowdfunding) with more than one month still to go until the big event.