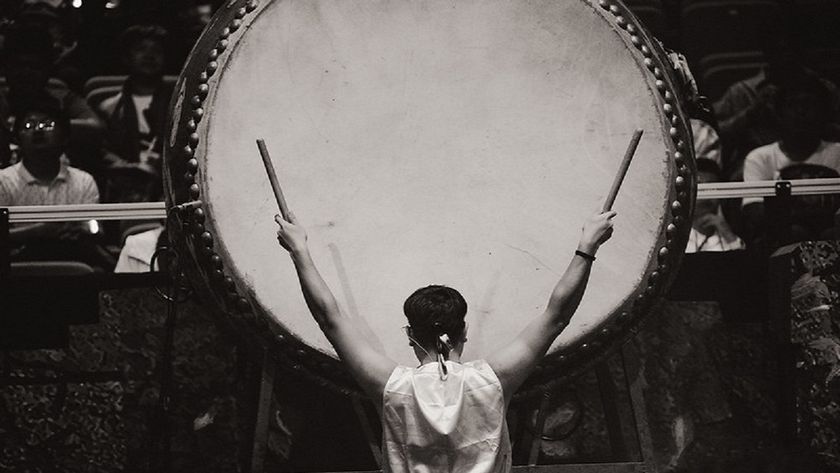 DPC 2021 Season 1 upper division invites; Who made the cut?
The 24 teams that have been directly invited to participate in the upper division of the DPC 2021 Season 1 are now set. 
The DPC 2021 Season is finally upon us and that means Valve has distributed the golden invite tickets once again. 
Four teams per each of the six regions have been selected by Valve to be directly invited to the upper-division for the first season. 
Given that several teams experienced a lot of roster changes throughout the year and performance has varied among teams from the previous DPC season, we will not be using previous season's DPC points as a way to seed teams into the leagues but rather selecting the top 4 teams in best form from each region to be directly qualified to the Upper division, while a series of qualifiers, closed and open, will determine the remaining 12 teams in both divisions.
Few can fault Valve for trying to figure out a way to invite teams into the upper-division after such a disruptive and unconventional year. However, "with great power comes great responsibility" as Peter Parker has said. 
In true Valve fashion, their selection has been based on some opaque criteria and has left some very unsettled. By all indications, the selections haven't completely measured up to what fans and the community expected.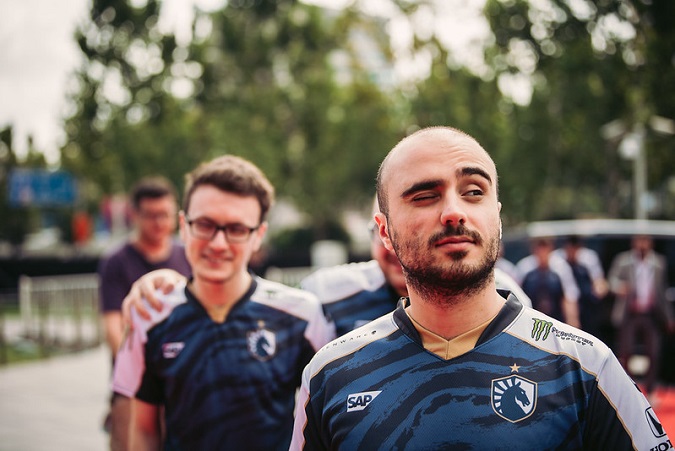 Europe:
All the big boys have been invited to play. No one would dispute Team Secret's invite. The team dominated the online season with an eight-consecutive title run and impressive results consistently. However, what has left many fans and the community scratching their heads is that Vikin.gg was not on the list. This rising force placed higher up than their peers for most of the events they played in together since August were not granted a free pass to the upper-division. 
China: 
Definitely, things are too close to call an easy choice if selecting only four. PSG.LGD, Elephant, and EHOME are the clear winners. However, in retrospect, Team Aster,  RNG, and Vici Gaming are more neck and neck than is too close for comfort. 
SEA: 
The SEA has been very unstable in recent months with roster changes and organizations dropping their rosters. Most unusual here is to see T1 with three new players just the other day on the list while  Motivate.Trust Gaming is not there. The ladder team has been a rising star in the region and overpowering the biggest teams and names consistently. 

CIS:
This is probably one of the more reasonable sets of invites. HellRaisers is stacked with potential but haven't even fully finalized their roster. Any stack that the former Just Error boys make or new teams they join will need to prove themselves through the qualifiers, which is entirely acceptable. 

South America:
Another region that seems to have panned out with invites that make sense. SG Esports picked up Team Brasil and that means the four teams represented have played most often and placed in the top more consistently than any others. No complaints there. 

North America:
Instead, we'll save all the complaints and griping for the Americas for the neighbors to the North. 
It's not any secret that been struggling to maintain and a semblance of a competitive scene for some time. As of late, there have been only two stable teams of note in the region - 4zoomers and Quincy Crew which have established themselves as the Kings of NA this last online season. Of course, it isn't any surprise that these two teams have received a direct invite to the upper-division. 
What IS questionable, is that according to Valve's own statement of 'recent form' that Evil Geniuses have received an invitation. The once titans of NA have not played in any NA regional events in the last several months and when they last competed, it was in EU for Omega League. 
If that wasn't enough, adding salt to the wound is none other than Peter "PPD" Dager with his crew of Sadboys. The team has played exactly one tournament and was created barely one month ago. 
Sure, there aren't many other options around for invites, but perhaps there could have been at least a standard set on who would be able to get a direct invite.... or something to cover the bad taste it leaves.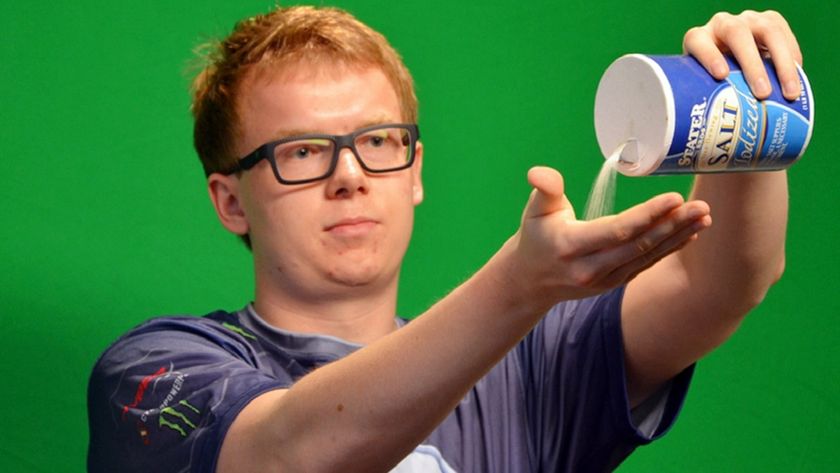 Closed Qualifiers
Each region will fill in the remaining four spots of the upper-division slots via closed qualifiers which will take place later this week in which eight invited teams will compete. 
On a side note, any teams just formed that are not able to gain an invite to the closed qualifiers will have to play in the open qualifiers and are not able to compete for DPC points or a spot in the upper-division. Instead, they will have to play the first season in the lower division and move up for next season. 
Not such a great position to be in if you didn't form your team last week and notified the tournament organizers of it... even if you are a highly decorated veteran player. 
Season 1
Season 1 league dates: January 18th – February 28th. (March 14th for China with a break in the middle)
Major 1: March 25th – April 4th
Divisions 
The bottom two teams of the Upper Division in each Region will be relegated to the Lower Division, while the top two teams of the Lower Division will be promoted. The bottom two teams of the lower division will be eliminated from the league and open qualifiers will decide which are the two teams that will occupy those slots in the next season.
Schedule:
The new schedule is as follows (All times Pacific Time):
Upper Division
|   | Monday | Tuesday | Wednesday | Thursday | Friday | Saturday | Sunday |
| --- | --- | --- | --- | --- | --- | --- | --- |
| 12AM |   | China | SEA |   | China | SEA | China |
| 3AM |   | China | SEA | SEA |   | SEA | China |
| 6AM |   |   |   |   | CIS |   | CIS |
| 9AM |   | Europe | Europe | CIS | CIS | Europe | CIS |
| 12PM |   | Europe | SA | NA | SA | Europe | NA |
| 3PM |   | NA | SA | NA | SA | SA | NA |
| 6PM |   |   |   |   |   |   |   |
Major Slots
At the end of the league, the top teams from each region's upper-division will qualify to the Major. For the first major, the distribution of the 18 slots will be as follows:
EU: Top 4
China: Top 4
SEA: Top 3
CIS: Top 3
NA: Top 2
SA: Top 2
FAQ about DPC Season 2021
How are points earned?
Points are earned by the top 6 teams playing in the Upper Division of the Regional Leagues as well as the top 8 teams playing in the Majors.
How many points are Majors and Regional Leagues worth? 
This season, Majors are worth 2700 points, and the Regional Leagues are worth 1150 points.
Do points determine invites to the TI Regional Qualifiers?
No. Any team that participates in the Season 2 Regional League will participate in the Regional Qualifiers as long as they don't replace more than two players from their last season's team. This means there's no Open Qualifiers to The International this year to prevent qualification shortcuts, however all leagues will have an Open Qualifier for their Lower Division spots.
Are there other ways to qualify for a Major? 
No, you can only qualify to a Major by qualifying through the Regional Leagues.
Can a team play with subs?
Yes. During the league, a team must play with at least 4 of its 5 registered players (this will cause no penalty). Any team that plays a major with a sub will incur a 40% penalty on points earned from that tournament.
Can a team remove a player after qualifying to a major? 
Yes. However, a team that removes a player after securing a slot at a major, will have a 20% deduction to the points obtained during that event in addition to the normal penalty.
When can teams no longer switch players?
Teams can drop players from the end of the league up until the beginning of the Major, receiving a 20% penalty to their points up to that point. Teams participating in the major will receive a penalty to their major points as well, as stated above if they change roster before the major ends. Once the major starts, teams can no longer release players from their roster. However, teams can still add players if they don't have a full set of 5 up until 12PM PST on the Sunday one week after the Seasons's Major concludes, at which point all teams will be considered locked. This separation is meant to prevent players being dropped last minute without giving them a possibility to join a new team.
What happens if a team doesn't play their league matches?
A team is allowed to play with up to one sub, as long as that sub isn't competing on a team from a league of the same division or higher. If a team doesn't have enough players to play a match, they will forfeit that match and count as a loss. A team that forfeits 2 or more matches in a season will be automatically removed from the rest of the competition.
Can teams from the same organization play in the same league? 
Yes. However, as in previous years, only one team from one organization can qualify to TI. If two teams from the same organization qualify to The International, the organization must either remove all of their ties to one of the teams, or only the top team will be eligible.