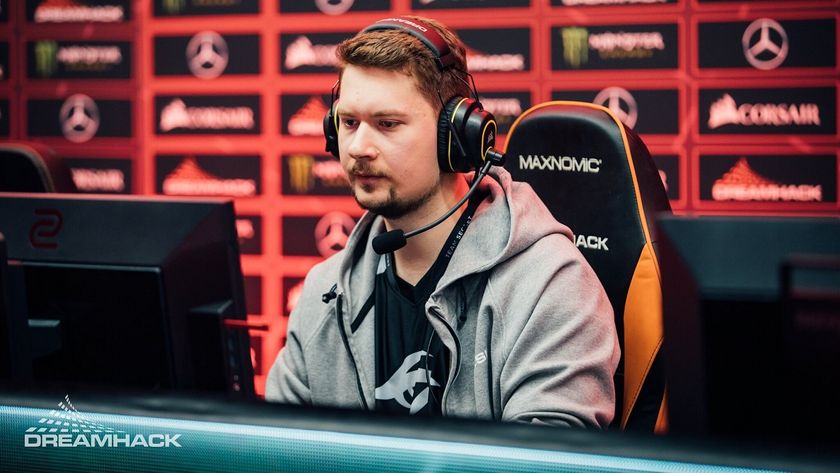 And then there were three at DreamLeague Season 13: Leipzig Major
Only three teams remain at DreamLeague Season 13: Leipzig Major as the competition heats up heading into the last day of the event. 
DreamLeague Season 13: Leipzig Major is coming to an end after a week of gameplay. A new DPC 2019-2020 champion will be crowned. Will Team Secret take home their first DPC title of the season in their first appearance? Will Evil Geniuses succumb to the third-place curse? Can Vici Gaming slide into first in both the Major AND DPC rankings?
The day kicked off with a hype series between old Alliance (Team Liquid) and new Alliance. The first game was all fans wanted, back and forth swings, thrills and an hour of competition. In the end it was Alliance who was able to secure the win and take the leading game advantage. The second match was quite a contrast. In what felt like a blink of an eye, just 30 minutes and an absolute stomp, it was Team Liquid that secured a very heavily one-sided victory and looked like the stronger team of the series. With elimination on the line, the deciding game was even-stevens for the first 20 minutes - until Alliance blew the cover off after a spectacular team fight and continued to roll over their European opponents right to the end. 
As strong as Alliance may have looked, against Evil Geniuses they didn't even pose a threat. The North American giants took both games from the Europeans with relative ease and barely even broke a sweat doing it. Evil Geniuses victory puts them in the top 3, with hopes of NOT taking third place on everyone's mind. 
Meanwhile, Team Secret look on a whole other level. The European team has been dominating matches since day 1 of the event and continues to crush their opponents. In the first game they gave ViCi Gaming no wiggle room and outplayed them easily with Yazied "YapzOr" Jaradat once again having 0 deaths in a game for this event. The second match ViCi Gaming with a powerful Gyro-Io combo and started out the game with a strong lead in the laning stage. However, Team Secret just allowed Lasse Aukusti "MATUMBAMAN" Urpalainen to play the farming game (NOT to be confused with Farming Simulator League) and staged their comeback with ease. 
The last day will begin at 10:30 CET, Sunday, January 26th with the lower bracket finals before heading into the best-of-five grand finals.  
DreamLeague Season 13: Leipzig Major Teams
Alliance

 Team Liquid

 Team Secret

 Vici Gaming

 Team Aster

 Invictus Gaming

 Virtus.pro

Na'vi

 Reality Rift

Fnatic

 TNC Predator

 Evil Geniuses

 Chaos Esports 

 beastcoast

 paiN Gaming

 Nigma esports 
DreamLeague Season 13 Leipzig Major playoffs format
Participants:

Fifteen Teams from Regional Qualifiers
At least two teams from each region
One team as the champion of WePlay! Bukovel Minor 2020
Playoffs: - January 21st-26th

Double elimination bracket
Final three days will be in front of a live crowd.
First round of the Lower Bracket is Bo1
All other games are Bo3
Bo5 Grand Finals
DreamLeague Season 13 Leipzig Major Prize Pool and DPC Points
The prize pool for the tournament is $1,000,000 USD and 15000 Pro Circuit Points.
| Place | $ USD | DPC Points |
| --- | --- | --- |
| 1st | $300,000 | 4,850 |
| 2nd | $160,000 | 3,000 |
| 3rd | $110,000 | 2,100 |
| 4th Alliance | $80,000 | 1,350 |
| 5th-6th Invictus Gaming/Team Liquid | $60,000 | 900 |
| 7th-8th beastcoast/TNC Predator | $40,000 | 450 |
| 9th-12th Nigma esports/Team Aster/Na'vi/Fnatic | $25,000 | 150 |
| 13th-16th paiN Gaming/Chaos Esports/Reality Rift/Virtus.pro | $12,500 | 100 |
DreamLeague Season 13: Leipzig Major
Between January 18-26th, 16 teams —15 determined via qualifiers and the champions from We!Play Bukovel Minor 2020 will battle it out at Leipziger Messe, Germany for the lion's share of the $1,000,000 prize pool and 15,000 DPC points.