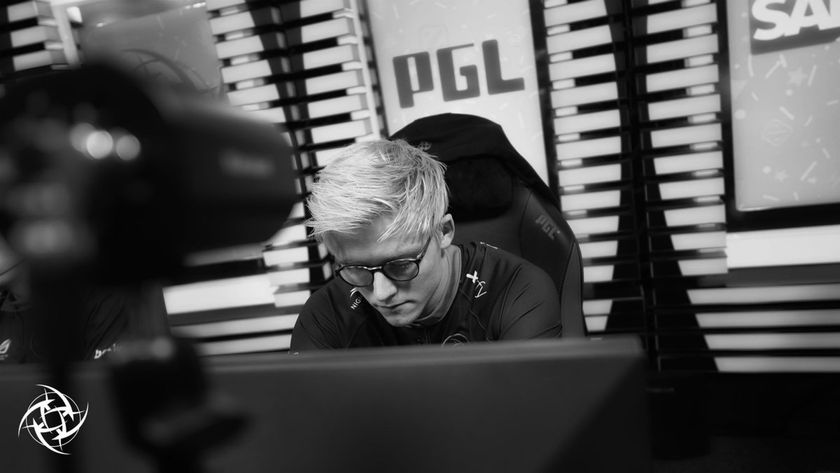 Ninjas in Pyjamas bounced from TI9
After twists and turns to the trending narrative, the TI9 group stage and an additional team's competitive time at the event have officially concluded.
Yesterday the DOTA community witnessed Chaos become the first team eliminated from TI9. This morning, some teams were in a position that few analysts predicted. There was a real possibility that Newbee may secure an upper bracket position, Evil Geniuses may miss the upper bracket and Virtus.pro may be eliminated from TI9 prior to the main event (more on these later).
A reliable truth concerning DOTA 2 is that the game is infinitely complex and unpredictable. The unpredictability of the game is derived from that complexity, but a contributing factor is the human element. There's no definitive way of jumping into the mindset of an individual to ascertain an idea of how their approach to the game will translate to success, little lone five individuals interacting amongst each other simultaneously. Therefore, The International NEVER disappoints.
Today, Ninjas in Pyjamas has fell victim to that unpredictability. The likelihood of a large swath of computer chair critics putting NiP in the upper bracket was probably minimal. However, the likelihood of successfully predicting their elimination following the group stage probably holds similar odds. Regardless, the European team will turn spectator for the remainder of the melee.
Group A
It comes as no surprise that PSG.LGD and Team Secret ultimately topped group A. The two are easily among the favorites for an overwhelming number of spectators due to their success throughout the DPC season.
Newbee dropped the first game to Mineski which provided an ominous possibility of allowing an upper bracket opportunity to slip through their fingers. However, they were able to pull it out after all. Newbee capitalized on the second bout pulling out a crucial win to seal a position in the upper bracket of the main event.
TNC Predator, Mineski and Alliance were vying for the final upper bracket position. Mineski and Alliance were unable to win both games in their respective series. TNC Predator put together a legendary performance against Team Liquid to angle a way into the upper bracket. Instrumental in their success was Carlo 'Kuku' Palad who made several clutch plays to propel them forward.
An additional notable mention in Group A is the struggles with Team Liquid. The team appeared poised to be competitive for another championship following a second-place finish at the Epicenter Major. Team Liquid will need to rediscover that magic if they're to make a run in the lower bracket.
Team
M
W
D
L
P

8
5
3
0
13

8
4
3
1
11

8
2
5
1
9

8
2
5
1
9

8
1
6
1
8

8
2
4
2
8

8
2
2
4
6

8
2
1
5
5

8
0
3
5
3
Matches and results
Group B
OG completely dominated Group B blowing out the competition to earn the spot as top dog. OG had themselves a mediocre season. Improvements were observable with the return of Anathan 'ana' Pham, but not to this degree. It seems that as time progresses, they're returning to championship form which does not bode well for the competition.
Immediately behind OG, sits Vici Gaming. Except for a lost series to Evil Geniuses, Vici Gaming nearly displayed an equivalent level of dominance. Vici Gaming was not required to do much in the final day to maintain position in the upper bracket. An early series victory against Na'Vi accomplished that before splitting a meaningless series against OG. At least it provided some quality Techies play.
Both Evil Geniuses and Virtus.pro started the tournament at a crawl. Evil Geniuses was able to find a rhythm to crawl back into upper bracket contention by the end of the day yesterday. Virtus.pro's situation was more dire as whispers of a possible elimination from the event was beginning to hold water. A mutually beneficial series draw against each other got both off to a decent start. Evil Geniuses and Virtus.pro went on to win their final series to seal a majestic comeback after devastating starts to the event. Just business as usual at The International.
Team
M
W
D
L
P

8
6
2
0
14

8
4
3
1
11

8
3
3
2
9

8
3
2
3
8

8
3
1
4
7

8
1
5
2
7

8
2
3
3
7

8
2
2
4
6

8
0
3
5
3
Matches and results
Upon conclusion of the group stage, an official bracket for the main event was released.
TI9 Main Event
Main Event - August 20th - August 25th, 2019
Sixteen teams play in a double-elimination format over six days.

Eight teams begin in the Upper Bracket, eight in the Lower Bracket.
First Lower Bracket round is Bo1, Grand Finals are Bo5, all other rounds are Bo3.
Schedule:
TI9 Streams
English:
Twitch:  Main Channel |  Stream #2 |  Stream #3 |  Stream #4 |  Stream #5
MultiTwitch:  Streams 2+3+4+5
Russian:
Twitch:  Main Channel |  Stream #2 |  Stream #3 |  Stream #4 |  Stream #5
MultiTwitch:  Streams 2+3+4+5
Chinese:
Twitch:  Main Channel |  Stream #2 |  Stream #3 |  Stream #4 |  Stream #5
MultiTwitch:  Streams 2+3+4+5
Other Streams:
Pod #1 | Pod #2 | Main Hall | Workshop
Other Languages:
 Korean |  Spanish |  Filipino |  French
The International 9
Valve will bring the biggest Dota 2 event of the year to the Mercedes Benz Arena in Shanghai, China.  All 18 teams are confirmed to attend - Team Secret, Virtus Pro, Evil Geniuses, ViCi Gaming, Fnatic, PSG.LGD, Team Liquid, NiP, OG, Keen Gaming, TNC Predator, Alliance, Mineski, Na'Vi, Infamous, RNG, Chaos and Newbee. The prize pool has exceeded $25 million and that of TI8 (more than $23 million added by crowdfunding) and is now over $33 million.