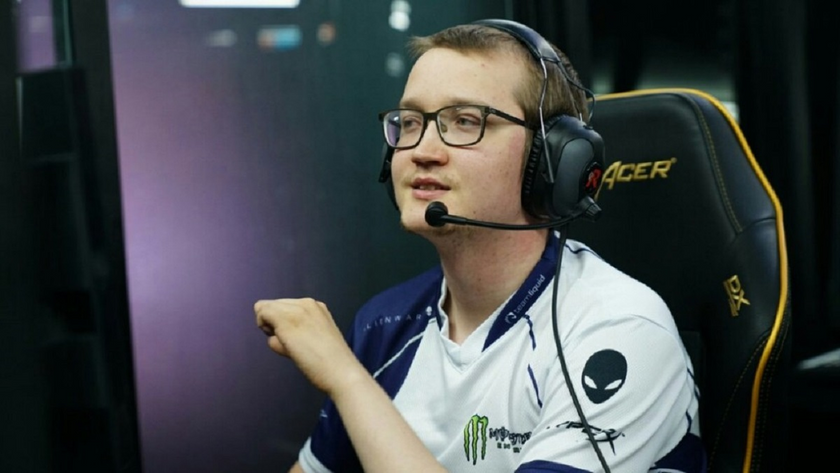 Chaos Esports eliminated from TI9 in group stage
The third day of TI9 group stage continued to give fans some of the most exciting matches in The International group history and bid farewell to the first team.
It seems that the group stage at TI9 has proved to be some of the most exciting performances of the year - and it is only the group performances which historically are quieter and certainly not as nail-biting. 
After two days of some exhilarating Dota 2 where fans thought they had seen peak Group Stage competition, the teams and players surprised spectators once again. 
The theme of this year's event so far? Mega Creeps, comebacks, and unexpected hero selections. At this rate, the Mega Creeps are going to be buffed in the next patch and pub games will be filled with chaos as players aspire to use Earth Shaker in midlane, support Invoker and core IO. 
Unfortunately, amidst all of the hubbub, Chaos has witnessed the end of their TI9 dreams. Unable to secure even a single win in the last series, their fate had been sealed as the first team to be eliminated from TI9. 
Only one day is left for the seeding to shake out. So far defending champions OG, Team Secret, and PSG.LGD have secured their places in the upper brackets. 
Tomorrow, one more team will bid farewell to their TI9 dreams and the other teams will find out if they will take the high road at the start of their main event journey, or be forced to battle it out in the unforgiving lower brackets. 
Group A
Team Secret lost a little steam as the group stage winds down. TNC Predator served the European DPC leaders their first loss as Carlo "Kuku" Palad once again pulled out a clutch play and gave his team the edge to overpower Team Secret. It took 52 minutes but TNC pulled out the win to even out the series.
The poor SEA team had to then take on Chaos in two more extremely long games. The first game lasted almost one hour as Chaos desperately tried to hold on to their TI9 hopes - to no avail. But it was the second match that would keep fans and most likely the players talking for the rest of the day. Lasting over 86 minutes long - the longest so far at TI9, Chaos defended against TNC's Mega Creeps valiantly. Holding them off, TNC was unable to close out the game and Chaos secured their own Mega Creeps. It became Mega vs Mega at the end and guess what?! Chaos mounted the Mega Creep comeback to topple all of the other Mega Creep comebacks of this event. Putting a much needed and well-deserved win on the board, Chaos managed to stave off elimination - at least until that point. 
Meanwhile, Alliance rallied back in the second game against Newbee giving Michael "miCKe" Vu the highest kill average at TI9 while playing on his now-signature hero Morphling. 
Newbee continues to be the Mega Creep Comeback kings (at least in terms of frequency) as they avoided defeat to the pesky creatures against Keen Gaming in the first of their series, taking the game to a full 70 minutes. Newbee fighting tooth and nail in these games has put them in position to be contenders for the upper brackets. 
Team
M
W
D
L
P

8
5
3
0
13

8
4
3
1
11

8
2
5
1
9

8
2
5
1
9

8
1
6
1
8

8
2
4
2
8

8
2
2
4
6

8
2
1
5
5

8
0
3
5
3
Matches and results
Group B
Anathan "ana" Pham is now a confirmed beast who is playing Dota 2 on a whole other level than any other player at TI9. Thanks to him and their unconventional drafts, OG is dominating the group by leaps and bounds. In the first game against Virtus.pro, IO core dealth17.6k damage out. Unbelievable. 
Speaking of Virtus.pro, the CIS powerhouse went 0:4 yesterday, but has since been able to take a few wins and relieve some of their pressure - some. The Russian based squad is sitting in 8th place of the groups and will need to ensure some wins tomorrow to avoid the most shocking upset of the year (along with Team Liquid who is sitting in the same position of Group A). 
Infamous has shifted slightly from an upper bracket position to the lower bracket, but the team seems to be well out of reach of elimination and has more matches tomorrow. 
NiP will need to eat a breakfast of champions tomorrow morning and will be looking to do some damage to Infamous to keep out of the last place. They will then need to battle it out with Evil Geniuses to keep themselves in the game. 
Team
M
W
D
L
P

8
6
2
0
14

8
4
3
1
11

8
3
3
2
9

8
3
2
3
8

8
3
1
4
7

8
1
5
2
7

8
2
3
3
7

8
2
2
4
6

8
0
3
5
3
Matches and results
TI9 Group Stage
Group Stage - August 15th - August 18th, 2019
All eighteen teams are divided into two groups where they play in a Round Robin format.

All matches are played in a Bo2.

The top four teams in each group advance to the Upper Bracket of the Main Event.

The bottom team in each group is eliminated.

The remaining teams advance to the Lower Bracket of the Main Event.
Schedule:
TI9 Streams
English:
Twitch:  Main Channel |  Stream #2 |  Stream #3 |  Stream #4 |  Stream #5
MultiTwitch:  Streams 2+3+4+5
Russian:
Twitch:  Main Channel |  Stream #2 |  Stream #3 |  Stream #4 |  Stream #5
MultiTwitch:  Streams 2+3+4+5
Chinese:
Twitch:  Main Channel |  Stream #2 |  Stream #3 |  Stream #4 |  Stream #5
MultiTwitch:  Streams 2+3+4+5
Other Streams:
Pod #1 | Pod #2 | Main Hall | Workshop
Other Languages:
 Korean |  Spanish |  Filipino |  French
The International 9
Valve will bring the biggest Dota 2 event of the year to the Mercedes Benz Arena in Shanghai, China.  All 18 teams are confirmed to attend - Team Secret, Virtus Pro, Evil Geniuses, ViCi Gaming, Fnatic, PSG.LGD, Team Liquid, NiP, OG, Keen Gaming, TNC Predator, Alliance, Mineski, Na'Vi, Infamous, RNG, Chaos and Newbee. The prize pool has exceeded $25 million and that of TI8 (more than $23 million added by crowdfunding) and is now over $33 million.