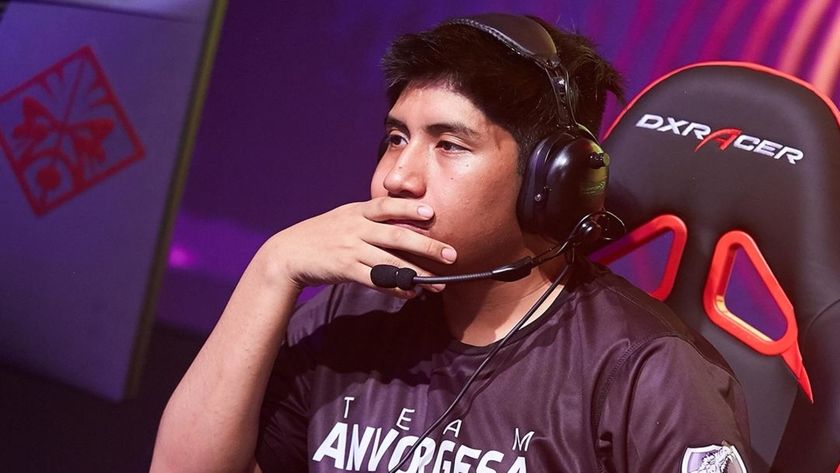 Infamous to represent South America at TI9
Title image courtesy of Infamous
With exception of a hiccup in the playoffs, Infamous dominated the regional qualifiers earning the title of sole representative of South America at TI9.
Infamous completely revamped the roster just a week before the start of the TI9 South America regional qualifiers. After dropping the previous roster, Infamous signed Team Anvorgesa on July 1, 2019. The roll of the dice returned a monster pay out.
Infamous was tested immediately out of the gate as Thunder Predator handed them an early loss in the group stage. Infamous bounced back to win the remainder of the group stage games.
Infamous' momentum transitioned into the playoffs with a sweep of EgoBoys. Their hiccup arrived in the upper bracket finals against paiN Gaming. After trouncing paiN Gaming in under 19 minutes, Infamous dropped back-to-back games to lose the series. From there, Infamous shifted into high gear, failing to drop a single game through the remainder of the qualifiers. That includes a three-game sweep against paiN Gaming in the Grand Finals. With the victory, Infamous earned retribution and a spot at TI9.
Upper Bracket
Round 1 - Best of 3
Round 2 - Best of 3
Lower Bracket
Round 1 - Best of 3
Round 2 - Best of 3
Final
Infamous Roster:

 Hector Antonio 'K1' Rodriguez

Jean Pierre 'Chris Brown' Gonzales

Adrian Cespedes 'Wisper' Dobles

Elvis De la Cruz 'Scofield' Peña

Steven 'Stinger' Vargas
The International 9
Valve will bring the biggest Dota 2 event of the year to the Mercedes Benz Arena in Shanghai, China —home of infamous Shanghai Major of 2016.  The venue is an indoor arena located on the former grounds of Expo 2010 in Pudong, Shanghai, China, with a seating capacity for 18,000 people. Thus far, 13 teams are confirmed to attend - Team Secret, Virtus Pro, Evil Geniuses, ViCi Gaming, Fnatic, PSG.LGD, Team Liquid, NiP, OG, Keen Gaming, TNC Predator, Alliance, Mineski ,Na'Vi and now Infamous. The current prize pool has exceeded $26 million and that of TI8 (more than $24 million added by crowdfunding) with more than one month still to go until the big event.
​

​