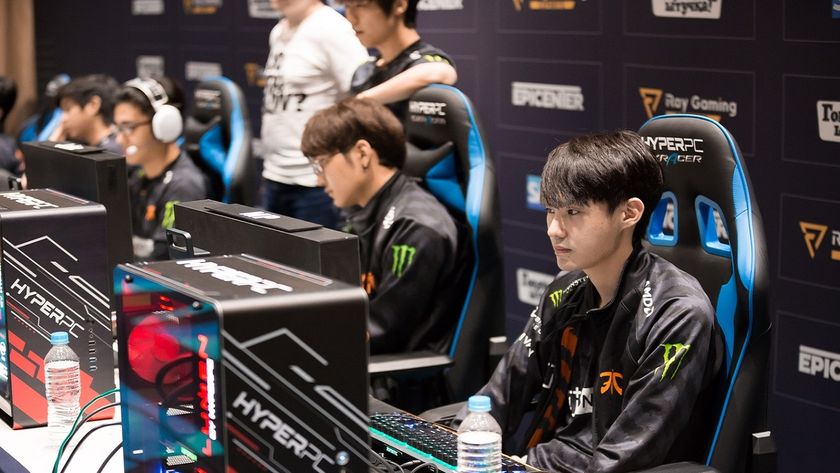 Fnatic roster changes before TI9; Keep their invite
Title image courtesy of EPICENTER
Fnatic is the latest team that has already secured a TI9 invite to make changes to their roster while retaining enough points to hold on to their spot. 
Pyo 'MP' Noa has been released from his active status on the team. Anucha 'Jabz' Jirawong will assume his position while coach Kim 'DuBu' Duyoung moves into the support role. 
With little over a month till The International 2019 in Shanghai, China, we announce today three changes to our starting Dota 2 lineup as we try to assure the best possible chance of doing Southeast Asia proud.

Our carry player for the 2018-19 DPC, Noa 'MP' Pyo will be leaving the active playing roster, whilst Anucha 'Jabz'Jirawong becomes his direct core replacement and Kim 'DuBu' Doo-young moves from coaching to complete our starting lineup.
MP has been competing with the lineup since the start of the 2018-2019 DPC season, coming on board in September 2018 along with Daryl Koh 'iceiceice' Pei Xiang and Anucha 'Jabz' Jirawong. 
Now, the Korean player will need to find a new home that will hopefully earn him a spot via TI9 qualifiers if he is to keep his International 2019 dream alive. 
P has been a crucial part of securing our invite to The International 2019, having joined this iteration of Fnatic Dota last September. MP will still receive a salary as well as a portion of the prize money earned in Shanghai. While being understandably disappointed, he understood the decision.
The decision was based on lackluster performances and results following DreamLeague Season 11 Major in March. Since taking third place at the event in Sweden, the team took 13-16th place finishes at MDL Disneyland Major and EPICENTER Major. 
Going into EPICENTER Major, Fnatic already had secured their place at TI9 with 3525 points. The 20% penalty they receive drops them to 2880 points, keeping them well within the threshold to retain their invite. 
Fnatic is the second team to do the last minute switch with a player after securing their invite and keeping their spot. Team Liquid made headlines two weeks ago when they dropped  Lasse "MATUMBAMAN" Urpalainen from their active roster. 
Current Fnatic Roster:


 Anucha 'Jabz' Jirawong

 Abed 'Abed' Yusop

 Daryl Koh 'iceiceice' Pei Xiang

 Djardel 'DJ' Mampusti

 Kim 'DuBu' Duyoung