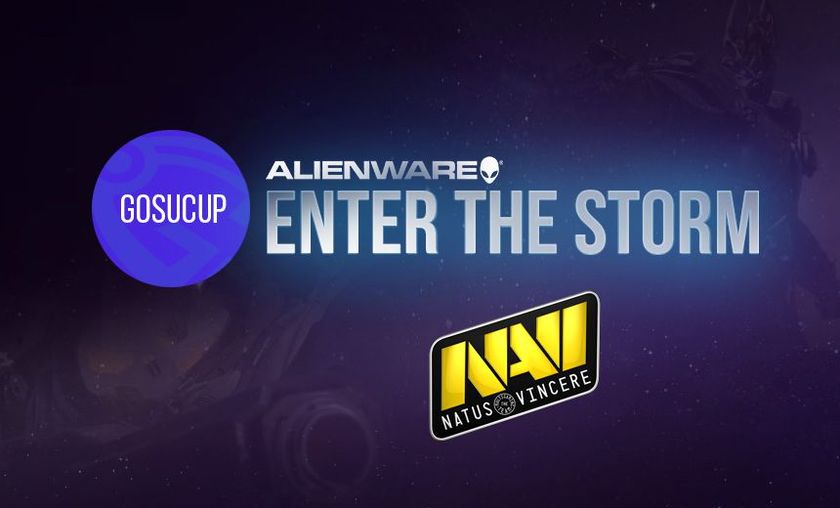 Enter the Storm #3 Team Spotlight: Natus Vincere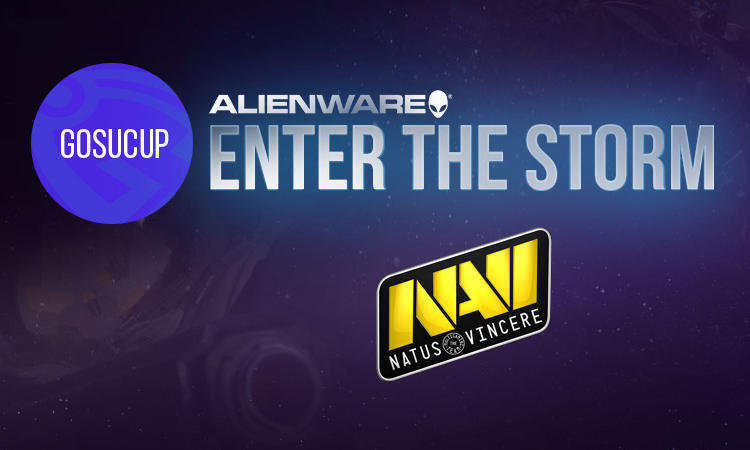 Coverage hub • Official website
Over the past year we saw the Heroes of the Storm competitive scene grow immensely with big organizations picking up teams and more and more tournaments getting sponsored by big names in the industry, such as Alienware. In the newest edition of Enter the Storm, we are thrilled to welcome the best European teams, who will also fight for a spot at Blizzcon, during the European Championship in Prague this October.
Na'Vi can be easily called a top European and world team with their solid performances on both LAN and online play and are almost always the biggest contender to defeat Team Liquid. A team for which the story started as "Team Tomorow Big", Na'Vi went through some roster changes to be here today. Schwimpi, Ethernal, Splendour, JayPL and AlexTheProg are the current defenders of the Na'Vi honour and they have proven to be a team with synergy, clutch decision making and strong spirit. Traditionally a strong ETS participant, Na'Vi has something to prove as they came very close to a final twice in a row, but were stopped by Liquid both times. Will Na'Vi break their Liquid curse on ETS? We will find out this weekend. 
 
Na'Vi

List of recent accomplishments:

3rd Place in WCA 2015 Europe Qualifier
StormGrounds July Invitational Champions
2nd Place Dreamhack All-Stars Valencia
3rd Place Dreamhack All-Stars Summer 
3rd Place Enter The Storm #1
Qualified for Europe Regional Championships through EU Open #1
scHwimpi
AlexTheProG
Splendour
JayPL
ethernal

@scHwimpi

@AlexTheProG

@naviSplendour

@JayPL_hots

@NaViethernal
Team Captain
Warrior Player
Support Player
Flex Player
Assassin player

Current most played:

Current most played:

Current most played:

Current most played:

Current most played:

Muradin - 31%




Tyrande - 16%

Johanna - 44%




Leoric - 28%




Muradin - 16%

Uther - 44%




Malfurion - 44%

Kael'thas - 28%




Valla - 22%




Zagara - 19%

Zeratul - 25%




Jaina - 22%




Valla - 16%

When Na'Vi came storming into the scene under the Team Tomorow Big banner, the team to beat was called El NeXo. Comprised of very talented players, El NeXo seemed to be levels above everyone else. The first encounter between the two teams was during the first qualifier for Enter the Storm #1. Although a promising team, Team Tomorow Big showed character, but ultimately fell 0:2 to the dominating El Nexo. 
The two teams met once again in the ETS format, this time in the ETS #1 upper bracket final. By then both teams had shown dominance accross the European region and promised to put on a show. This time the names were different, Team Tomorrow Big was now Na'Vi and El Nexo was defending the Team Liquid banners. 
Na'Vi impressed with a convincing win to open up the series on Cursed Hollow and were also out for blood to close it out at 2:0. Alas internet problems started troubling the team and thus they let Liquid even the series out. The issues continued in the final game and Na'Vi ultimately lost the series to the soon to be champions. In the game for 2nd place, Na'Vi faced Gamers2, but again lost 2:0 and finished 3rd.
With top finishes in ETS #1, Na'Vi and Liquid earned a free pass for the ETS #2 finals. When meeting in the lower bracket semi finals, the two teams created an unforgettable show. After a fairly one sided first game, Na'Vi had to fight to tie the series. The battleground was Sky Temple and it was not going well. Liquid was winning all fights and kept on tearing down the Na'Vi structures slowly and convincgly. At 12:40 the stats showed the following - a Liqud lead of 12:0 in kills, an almost 3 level lead, with a level 16 talent advantage, Na'Vi having lost all forts, bottom and middle keep all due to losing temple control. This is when the magic happened. In a small window in which Liquid had no talent advantage, Na'Vi managed to take their first 3 kills of the game and rush through Liquid's gate, keep and finally core. A detailed analysis of the game can be found here.  
The following game would decide who went further to possibly win the entire tournament. This time Na'Vi had the initiative and could almost feel the win until Liquid managed to pick up three kills and end the game and the series in the same fashion that Na'Vi won the previous one.
Both Liquid and Na'Vi are favourites in each tournament that they take part of. In the context of Enter the Storm tournaments they have a long history, with Liquid having won each encounter and the overall game score being 6:2 in Liquid's favour. However Na'Vi has been growing stronger and is looking to dethrone Liquid and make their statement clear before the European championship. Natus Vincere is here and they will prove they are born to win. 
Follow the ETS games, as those two teams could once again meet in an upper bracket final and rock the Nexus.
Na'Vi is coming in as a favourite, holding impressive win rates over everyone except for Liquid and the new kid on the block Bob?:
 
Natus Vincere has played ALTERNATE FANCY 4 times, winning 75% of these matchups, losing 3 games.
Natus Vincere has played Team Liquid 12 times, winning 25% of these matchups, losing 21 games.
Natus Vincere has played Team ROCCAT 6 times, winning 100% of these matchups, losing 1 game.
Natus Vincere has played Bob Question Mark 1 time, winning 0% of these matchups, losing 2 games.
Natus Vincere has played Fnatic 11 times, winning 73% of these matchups, losing 7 games.
Natus Vincere has played Virtus.Pro 4 times, winning 75% of these matchups, losing 3 games.
Natus Vincere has not yet played against Pirates in Pyjamas.
If you are curious to see Na'Vi in action against Team Liquid, check them out in the following VOD:
Na'Vi will have their first Bo3 series against Alternate Fancy. The game will take place at around 19:00 CEST on the 11th of September. It will be broadcasted and casted by Khaldor at Twitch.tv/Khaldor. Alternate Fancy comes in as an underdog as they traditionally struggle against the top European teams of the likes of Na'Vi. However their last encounter at the Stormgrounds invitational ended with a 2:0 for Alternate, which makes this series quite interesting. The winner of that matchup will meet the winner from the matchup between Fnatic and Virtus Pro.
For more information on the tournament specifically, please visit this article, our official ETS website and our Coverage Hub.
You can also find more team spotlights here: Team ROCCAT, Team Liquid, ALTERNATE Fancy, Virtus.Pro, Bob Question Mark, Fnatic, Pirates in Pyjamas.
We also did a recent series of interviews with players of the following teams: Team ROCCAT, Natus Vincere.
For an interview with Na'Vi Splendour, click here.
Follow us@gosugamersHotS for more eSports news.
---

More on GosuGamers Heroes of the Storm: