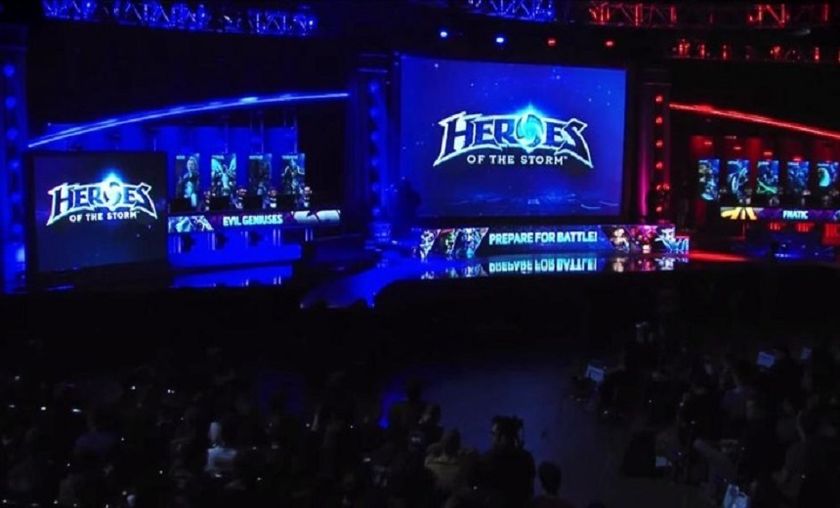 Blizzard pulls support from Heroes of the Storm esports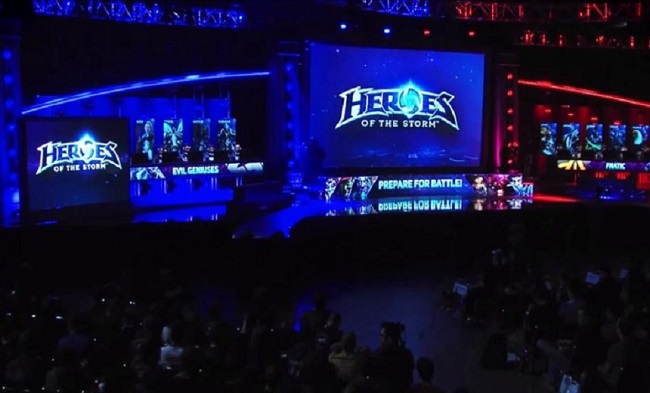 Blizzard has announced that they will no longer be supporting Heroes of the Storm esports and reassigning developers to other assignments. 
The news, quite shocking for many, came through a blog post and social media announcement only late yesterday. 
Embedded in the announcement is the first bit of news that shows that game developers have been reassigned to various other projects and games in order to help the company continue to evolve.
"
Over the past several years, the work of evaluating our development processes and making hard decisions has led to new games and other products that we're proud of. We now have more live games and unannounced projects than at any point in the company's history. We're also at a point where we need to take some of our talented developers and bring their skills to other projects. As a result, we've made the difficult decision to shift some developers from Heroes of the Storm to other teams, and we're excited to see the passion, knowledge, and experience that they'll bring to those projects."
Of course, any fans and professionals involved in the community moved to the next obvious question quick. But what does that mean for the game and competition?
According to Blizzard although they will "continue actively supporting the game with new heroes, themed events, and other content that our community loves, though the cadence will change."
Ultimately, that seems to be a very eloquent way to say the pace and tempo will most likely slow down considerably. Slowing things down for a sport or competitive game signals the end of the competitive spirit and scene. When a meta stagnates, things become less exciting or enticing and much more predictable.
What follows next in the statement suggests exactly such. 
"
We've also evaluated our plans around Heroes esports—after looking at all of our priorities and options in light of the change with the game, the Heroes Global Championship and Heroes of the Dorm will not return in 2019."
So, effectively next month, the esports component of HotS will cease to exist on a large scale with no financial support for teams, organizations or players from Blizzard.
Heroes Global Championship launched in 2016, supporting teams across four regions - North America, Europe, China, and South Korea with a large prize pool and a $20K USD salary for each active player. In the following year, other unique revenue sharings were added to entice growth and competitive development. 
Heroes of the Dorm event has been hailed as the largest college esports event in the U.S. with hundreds of teams competing nationwide. In May 2018, Université Laval took the first place prize. Each player of the winning team received tuition for up to 3 years - up to 75,000 USD total per player, and 1 year (up to 25,000 USD) for the substitute player. Quite a nice deal for participants which encourages furthering their education. 
It is easy to imagine many lives being turned upside down with the news and for many, just before the holidays.
According to several active members of the community and fans that have talked to GosuGamers, there were rumors circulating about the potential for Blizzard to pull the resources for a few days. In fact, it seems that starting earlier this year, multiple organizations have left the HGC and many HGC teams were left unsigned at the end of the year. Many fingers pointed to their difficulty attracting high-level esports organizations due to their top-heavy system that makes a return on investment a high risk. 
While the future of Heroes of the Storm looks to be bleak at this point, Hearthstone and Overwatch are expected to receive increased support in 2019. The Overwatch League has added eight new teams and an increased prize pool of $5M. Hearthstone's competitive system has been revamped and the prize pool increased to $4M.