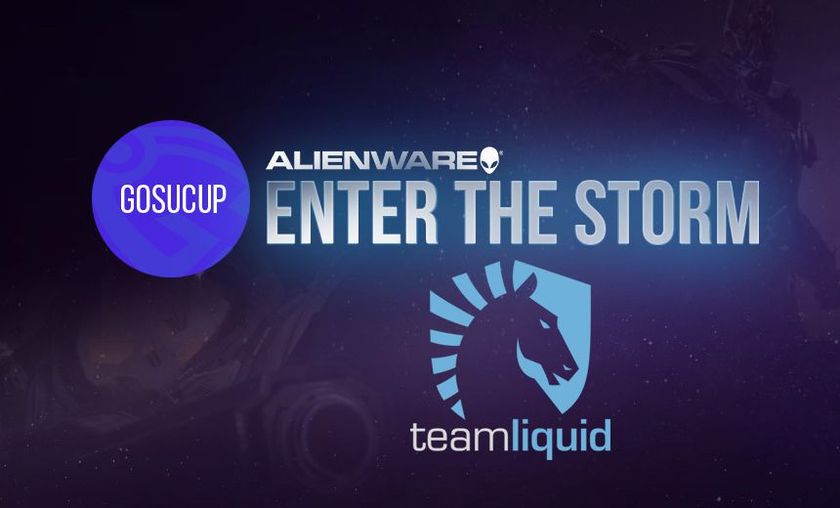 Enter The Storm #3 Team Spotlight: Team Liquid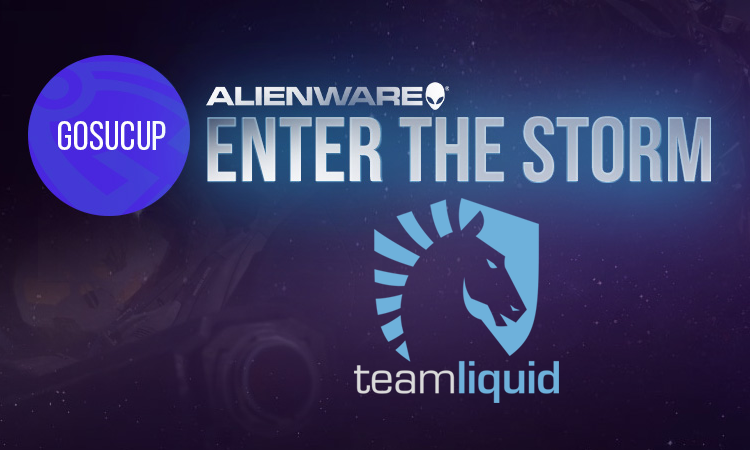 The playoffs of Enter The Storm #3, GosuGamers' own tournament series, are happening this weekend. After months of qualifiers, we are down to the eight best teams. Time for a spotlight on: Team Liquid.



Coverage hub • Official website
Heroes of the Storm has been steadily growing over the last few months since official release. More and more eSports organizations are starting to show interest in the game, and this allows an increasing number of progamers to focus on Heroes of the Storm.
One of the EU teams that has been playing at the highest level of play for a long time is Team Liquid. Arguably the best European team, the players of TL (VortiX, LucifroN, GranPkt, Blackscorp and FalcoN) were first called El NeXo before being picked up by Team Liquid in March. For the last few months, Team Liquid has consistently headed our GosuGamers Rankings as both Europe's and world's best. Right now, they are one of the final eight teams competing in Enter The Storm #3.
 
Team Liquid

List of recent accomplishments:

1st Place in WCA 2015 Europe Qualifier
TopAChat Heroes Champions
Dreamhack All-Stars Valencia Champions
Dreamhack All-Stars Summer Champions
Enter The Storm #1 Champions
Enter The Storm #2 Champions
4th Place in MSI Masters Gaming Arena
Qualified for Europe Regional Championships through EU Open #2
VortiX
LucifroN
GranPkt
Blackscorp
FalcoN

@LiquidVortiX

@LiquidLucifroN

@LiquidGranPkt

@LiquidBlackS

@LiquidFalcoN
Team Captain
Warrior Player
Support Player
Assassin Player
Flex Player

Current most played:

Current most played:

Current most played:

Current most played:

Current most played:

Kael'thas - 30%
The Lost Vikings - 15%
Johanna - 52%
Muradin - 22%
Uther - 33%
Malfurion - 33%
Illidan - 25%
Zeratul - 25%
Leoric - 25%
Nazeebo - 40%
Zagara - 16%
Sgt Hammer - 16%

Team Liquid, having its long history as a dominating team in the scene, had to wait for some time to meet worthy adversaries. Back in their El NeXo days they encountered a team called Team Tomorrow Big, in the ETS #1 Qualifier 1. A promising roster who had just gotten through a few solid teams to meet El Nexo, Team Tomorrow Big performed well but still fell in their first encounter 0:2. When the finals of the first Enter the Storm tournament came around, both teams had shown dominance in the European scene and now met under their new banners – El Nexo became Team Liquid, and Team Tomorrow Big was Natus Vincere. 
Being on the opposite ends of the upper bracket, the teams met in the Upper Bracket final. After an impressive first game, Na'Vi seemed to be the team that would come out on top as they dominated on Cursed Hollow. But internet problems in the second and third game sadly put a stop to that; Liquid managed to take the series, continued to the finals and in the end won the tournament.
The second Enter The Storm proved to be great arena for these teams yet again as they provided us with one of the best series of Heroes of the Storm competitive gameplay to date. This time in the Lower Bracket semifinals, the teams met again and left us breathless: After a dominating first game for Liquid, we witnessed probably the most ridiculous comeback in Heroes history. A Sky Temple game, in which Liquid had a 3 level lead and had secured 12 Hero kills to Na'Vi's 0, took an unexpected turn. Na'Vi managed to take down three Liquid players, which triggered them to storm through TL's middle gate, take the keep and ultimately take down the core.
The third game, that would ultimately decide who would continue to have a shot at winning the entire tournament, progressed in a similar but reverse fashion. Na'Vi had the initiative, but Liquid managing to snatch some kills and take a gate, keep and finally core to proceed to the lower bracket final.
Liquid and Na'Vi are two typical favourites in ETS tournaments and the games they play always have a special vibe. This ETS is sure to be no different, as the bracket shows a possibility of another duel at an Upper Bracket final.
Team Liquid is however the top favourite to win Enter The Storm #3, boasting good winrates against all the other teams:
 
Team Liquid has played ALTERNATE FANCY 9 times, winning 100% of these matchups, losing 0 games.
Team Liquid has played Natus Vincere 12 times, winning 75% of these matchups, losing 12 games.
Team Liquid has played Team ROCCAT 2 times, winning 100% of these matchups, losing 0 games.
Team Liquid has played Bob Question Mark 2 times, winning 50% of these matchups, losing 3 games.
Team Liquid has played Fnatic 7 times, winning 86% of these matchups, losing 3 games.
Team Liquid has played Virtus.Pro 4 times, winning 100% of these matchups, losing 4 games.
Team Liquid has not yet played against Pirates in Pyjamas.
 
As a final way of getting familiar with Team Liquid, if you aren't enough already, we have included the last game of the Enter The Storm #2 Finals. The tense game between TL and Na'Vi that was mentioned above.
Team Liquid will face off against Team ROCCAT in the first round of playoffs, in a Bo3 series . This set of matches will start at 16:00 CEST on Friday the 11th of September, and will be broadcasted and casted by Khaldor at Twitch.tv/Khaldor.  ROCCAT has not been able to defeat Team Liquid yet, but with their recent losses, Team Liquid is looking more vulnerable than ever. The winner of their match will continue on to face the winner of BoB? vs. PiP.
For more information on the tournament specifically, please visit this article, our official ETS website and our Coverage Hub.
You can also find more team spotlights here: Natus Vincere, Team ROCCAT, ALTERNATE Fancy, Virtus.Pro, Bob Question Mark, Fnatic, Pirates in Pyjamas.
We also did a recent series of interviews with players of the following teams: Team ROCCAT, Natus Vincere.
Follow us@gosugamersHotS for more eSports news.
---

More on GosuGamers Heroes of the Storm: