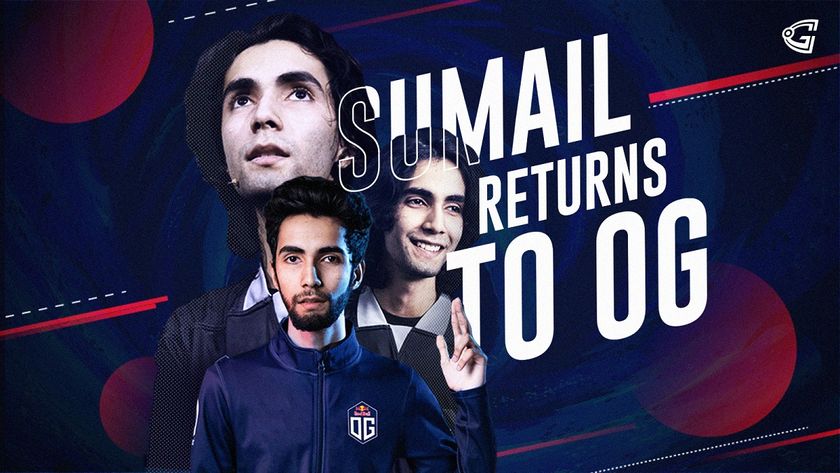 Return of Suma1L to OG
Syed Sumail "Suma1L" Hassan returns to OG in time for the TI10 qualifiers, replacing Anathan 'Ana' Pham.
Rinse. Repeat. 
Ah $h1t, here we go again. 
We've seen this episode before; bringing in a star player in the clutch moments of a qualification. We've seen OG have roster changes just before embarking on the final hurdles for TI. 
Time flies when you're having fun.... or playing Dota 2. It was January 2020 when news first broke that Syed Sumail 'Suma1L' Hassan would be joining the OG lineup.
And then it was just six months later that he was out of the team due to the disruption and complications that the COVID pandemic brought on. 
For Suma1L the rest of the year was uneventful, picking up on a temporary position on Team Liquid, covering for Boxi while he was out on leave. 
For OG, the year has been lackluster, to say the least, chaotic to say the best. It was filled with roster changes and losses, then more roster changes and more losses. Even after bringing back their savior Anathan 'Ana' Pham in time for the DPC 2021 Season 2 League just two months ago. 
It wasn't enough. 
OG lost all their final three series in the league and when forced to a tiebreaker with relegation on the line, they also lost ana.
Minutes before their first best-of-one in the three-way tiebreaker with Brame and Tundra Esports, OG announced Omar "Madara" Dabachach to be standing in and gave no other details on the sudden change. 
Until Ana announced his retirement from Dota 2 yesterday. 
Now, OG will fight for their shot at making it to The International 10 via closed qualifiers with Suma1L in the lineup rather than the expected and anticipated ana. 
Will it be third time's a charm or three strikes you are out? The dream green team have been here before with subpar lead in performances just before they break out the reserve power and energy to carry them through. But something has shifted within the team and they won't be heading back to TI with their same two-time championship roster. 
OG TI10 Qualifier roster
Syed Sumail "SumaiL" Hassan
Topias Miikka "Topson" Taavitsainen
Sébastien "Ceb" Debs
Johan "N0tail" Sundstein
Martin "Saksa" Sazdov
The International 10
The TI10 closed qualifiers dates are:
CIS & South America: June 23 to 26
North America & Southeast Asia: June 30 to July 3
China & Europe: July 7 to 10
The International 10, will be held in Stockholm, Sweden between August 5-15 with a $40,018,195 prize pool on the line. The group stage matches will unfold August 5-8, while the playoffs will kick off on the 10th of the month.  At this time there is no official word on whether there will be a live audience at the event.