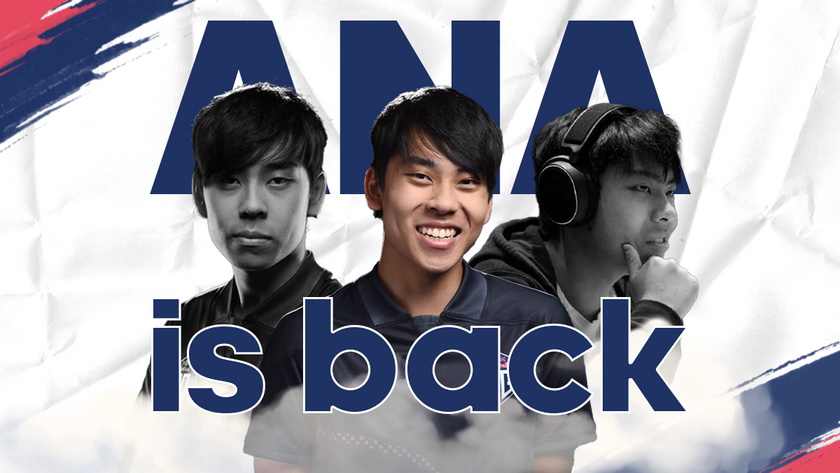 Ana is back! Again
OG welcome back Anathan 'Ana' Pham into the lineup just ahead of DPC 2021 Season 2. 
Is it time for TI already? Well OG and Anathan 'Ana' Pham certainly think it is close enough.  And considering that the team failed to clinch a Major ticket, placing fifth in the EU league, they certainly thought it was needed. 
Last January, Ana had announced that he would be taking a break until 'next season'. Next season implied to many that the veteran player was NOT be making an appearance at TI2020 —an event that didn't happen anyway. 
In his absence, the team failed to claim any titles or a Major slot. Through the entire 2020 online season, OG reached three grand finals and lost.
About two weeks ago OG bid farewell to Yeik "MidOne" Nai Zheng. In his official statement upon MidOne's departure, Sébastien "Ceb" Debs highlighted the need for competitive synergy and expressed his sadness that something never clicked.
To fans around the world, this signaled the return of Ana. An open core position, the need for synergy, the last season of the DPC 2021, and potentially only LAN event until TI10 —all perfect indicators for OG's savior to make his return. 
DPC 2021 Season 2 will begin on April 13th and fans will be able to catch Ana back in action competing in the EU upper-division. 
OG DPC 2021 Season 2 roster
Anathan "ana-" Pham
Topias Miikka "Topson" Taavitsainen
Sébastien "Ceb" Debs
Johan "N0tail" Sundstein
Martin "Saksa" Sazdov