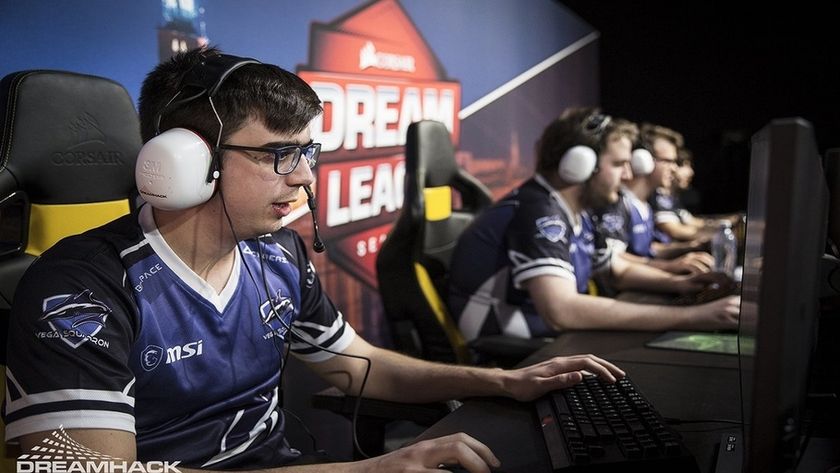 Vega drops Dota 2 squad
Title image courtesy of DreamHack
After four months of playing under the Shark banner, Vega drops their Dota 2 squad from Europe. 
The European region has become a difficult one to compete in if you are not one of the top current teams in the DPC. While finding a place in the Major has been reserved for two-three of the top grossing teams such as Team Liquid, Team Secret, or Ninjas in Pyjamas, finding a place in the Minor is just as competitive. 
Today we pause our cooperation with European Dota 2 roster. There is only one reason for this - the results. We were aiming to reach LAN-finals however we only took part in DreamLeague Minor after Team Liquid pulled off.

There are many tier 1 teams in European region. To achieve Majors and even Minors you must beat NiP, Liquid, OF and Secret. All 4 teams are at the top as of now.

Playing under Vega Squadron tag, the team has improved a lot, we made some roster changes and I am sure they are now moving in the right direction. However, it is not enough to display the results we would like to see right now. We do not have a single claim to the players. They have been professional and always did their utmost best.

I hope one day we will work with Team Lithium again. As for Vega Squadorn Dota 2 roster, we are going to pause it untill the next Major/Minor cycle and will now focus on creating Vega Squadron Academy with young players in roster.
At the end of October the CIS organization, Vega Squadron, moved outside their home territory and picked up the European squad known as Team Lithium. The team at that time had shown great promise, formed at the start of the new DPC 2018-2019 season and have been a solid fixture in the European scene since.
Unfortunately for them, their most notable achievement was their big opportunity when they answered the call to replace Team Liquid at DreamLeague Season 10 minor, which ended with a 5-6th place result. 
With little results, the team made a swap at the end of January, dropping their mid-lane player Anas "Mage-" Hirzallah. One month later, approximately six days ago, they parted ways with Verros "Maybe Next Time" Apostolos. 
According to the manager of the team and players, the lineup will stick together for the time being. 
The season is about halfway over with only two more Major and two more Minor qualifiers to take place before The International 9.