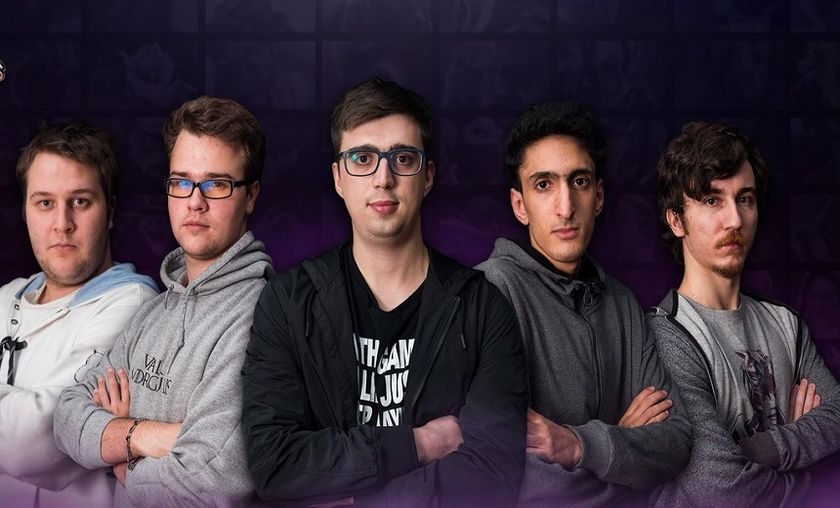 Vega picks up Team Lithium

Photo courtesy of Redbull
The CIS organization, Vega Squadron has picked up the European squad Team Lithium just before DreamLeague Season 10 Minor. 
On the eve of the DreamLeague Season 10 Minor kick off, Vega Squadron has announced their new squad of Team Lithium. 
The pick up of a European Dota 2 team is a first for the CIS organization. 
"
This is a responsible — and also very risky — step for us. But we made up out mind and I'm sure that with this new roster we will finally be able to join the list of the leading Dota 2 organizations! Welcome to Vega Squadron!"
According to Georgy "drAmer" Faleev, Sports Director, this venture was one that started months ago initially and has just now become a reality for various reasons. 
"
Today we're happy to announce our first completely foreign roster. We've been aiming for Europe or North America looking for opportunities to enter the international pro-scene for quite a while already. We've been talking to Lithium guys back in August, but we didn't finish our negotiations and had to forget about the "window to Europe" idea for a bit. But after our failure in the beginning of the season we decided that it's finally time to come back to the initial plan.
I'm glad that it was quick and easy to find a common ground with Team Lithium. I hope that our cooperation will productive and long-term. This roster includes both experienced players and young talents, but they're all united with one thing - they are eager to work and win. Welcome to the shark pack!"
Despite Vega's location in the CIS region, the team will be competing for the available EU spots in upcoming DPC events. 
Team Lithium was formed at the start of the new DPC 2018-2019 season and have been a solid fixture in the European scene since. Although the team has struggled to lay claim to any notable achievements yet, taking 3-4th at Redbull Guardians most recently, they were able to land a big opportunity to change that when they answered the call to replace Team Liquid at DreamLeague Season 10 minor. It will be the perfect chance for them to make a splash under the new banner and seize a top placement. The team's debut under the new banner though will be with Danil "Dendi" Ishutin standing in for Anas "MagE-" Hirzallah who was unable to obtain his visa to the event with their short notice. 
Vega Squadron roster:


Omar "Madara" Dabachach

Anas "Mage-" Hirzallah

Maurice "KheZu" Gutmann

Verros "Maybe Next Time" Apostolos

Petu "Peksu" Vaatainen