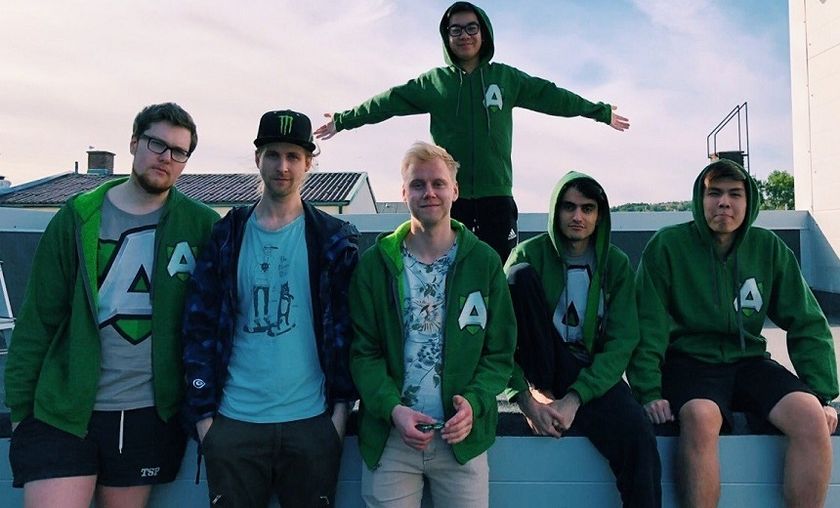 Alliance, Secret and NiP come out on top in Kuala Major EU quals

Photo courtesy of Alliance
Alliance, Team Secret and NiP have all earned their place at The Kuala Major main event in November. 
Three of the four teams that were invited to compete in the EU closed qualifiers for The Kuala Major have come out ahead, although not necessarily the three teams that fans might have expected. 
Alliance was the first team to secure a spot in the first Major after outdrafting and outplaying NiP 2:0 in the upper brackets Round 1. NiP, who had gone undefeated through the group stage were then dropped to the lower brackets where they had a longer but not necessarily harder road to take. Once again, NiP barreled through their opponents undefeated to claim their spot. 
Team Secret had meanwhile overpowered Team Liquid 2:0, dropping the TI7 championship team to the lower brackets. It was there, they would meet an unexpected fate as they were eliminated by Team Lithium 2:1. 
There still need to be one last day of competition for the three EU teams for seeding purposes, but regardless of the outcome, all three teams will head to Kuala Lumpur Malaysia to compete for the lion's share of $1,000,000 and 15,000 DPC points - the first of the season. 
Alliance Roster:

 Michael  'miCKe' Nguyen

 Max 'qojqva' Bröcker

Samuel 'Boxi' Svahn

Tommy 'Taiga' Le

Aydin 'iNsania' Sarkohi
Team Secret Roster:

Michał 'Nisha' Jankowski

 Yeik Nai 'MidOne' Zheng

Ludwig 'Zai' Wahlberg

 Yazied 'YapzOr' Jaradat

 Clement 'Puppey' Ivanov
NiP Roster:

Marcus "Ace" Hoelgaard

 Adrian "Fata" Trinks

Neta '33' Shapira

Martin "Saksa" Sazdov

Peter 'PPD' Dager
Upper Bracket
Round 2 - Best of 3
Round 3 - Best of 3
Lower Bracket
Final
The Kuala Lumpur Major details:
Qualifier

15 teams qualify through regional qualifiers: three teams each from Europe, China, and North America and two teams each from CIS, Southeast Asia, and South America
One team qualifies as the champion of the preceding Minor
Open Qualifiers start September 10th in each region
Closed Qualifiers take place from September 16 to 21st

Group Stage
Playoffs

November 11-18th
The final three days will be held in front of a live audience at the Axiata Arena.