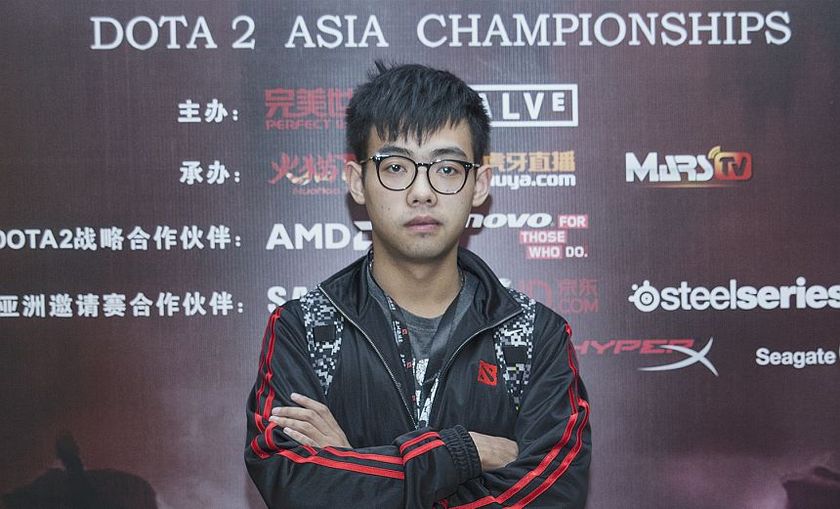 Maybe: 'We are not happy with our performance'

Our coverage of the DAC continues today, beginning with an interview with CDEC's captain and talented mid player, Maybe. In the interview, he talks about the DAC, CDEC's formation, roster changes, and performance thus far. 
Yao 'Maybe' Lu is the captain of CDEC, the young squad of amateur players scouted by LGD and turned into a professional squad. Playing at the DAC after making it through the Asian qualifiers, it is "the largest tournament that they have ever played in". As a team, they had not gone through any roster changes since inception, until their recent parting of ways ways with one of their founding members, 333. Maybe recognised that it "was a hard decision to make, and harder to tell him, so (they) asked the manager to tell him" instead. 
Consequently, former coach Junjie 'Mikasa' Tong has taken his place as the 1-position player for the squad, and also makes "the majority of the in-game calls".  Despite their great performance in the post-TI4 period, CDEC has not played well recently, including going into the tiebreakers for the 12th spot. Maybe elucidated that as a team they "were not happy with their performance", although they "knew the Eastern teams better given how much they scrimmed". 
When quizzed on the road to becoming a professional gamer, Maybe noted that "CDEC was formed amongst a group of friends who had were able to get along", yet he was also lucky that "the boss of LGD allowed him to form a new team and sponsor us". 
Check out the full interview below: 
Interview conducted by Sheever, translation by Xiituzi and camerawork by tniin
Check out our recap of the tiebreakers here.
---
More content on GosuGamers