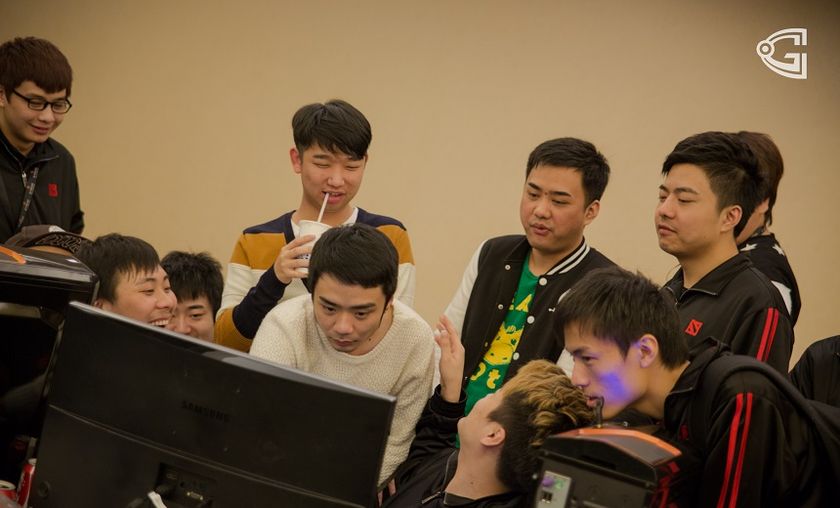 xiao8: "DAC is a wakeup call for China"

We were able to catch Big God's xiao8 for an interview during the groupstage of the DAC 2015. He talks to us about his competitive return, Big God and the DAC tournament.
Former NewBee captain and current midlaner for Big God xiao8 has joined us in an interview during the groupstage of the DAC 2015. He tells us the story of Big God, a fun stack that was formed with friends and when rOtk approached him, they were still lacking a 5th player, a support player. Director 8, as he is nicknamed, thought of IceIce, a player he met through public matches, and brought him into the team. IceIce is, in xiao8's opinion, a skilled player. "After every game, we tell him what he could improve on and coach him 1on1". 
As for Big God, xiao8 says that "we have scrimmed maybe about 10 games in total, we mainly learn through our officials." The reason why the team is doing so well currently is because of a good preparation for each opponent they face. 
Personally, the TI4 champion is looking forward to return to the competitive scene. "A few months ago, I took a break because I got married, I continued to stream and play pubs, but now I'm back because I love Dota. [...] As for the others [Big God players] I don't know if and when they will return to the competitive scene." 
Considering the Dota 2 Asia Championships, xiao8 thinks that the Western teams have shown that they are currently ahead in terms of strategies and execution and since the tournament is regarded as "Mini-TI", it is a much needed wakeup call for the Chinese teams.
Check out the interview here:
Interview conducted by: Sheever, translation provided by Xiituzi, camerwork by tniin
Check out our recap of Day 4 here.
---
More content on GosuGamers