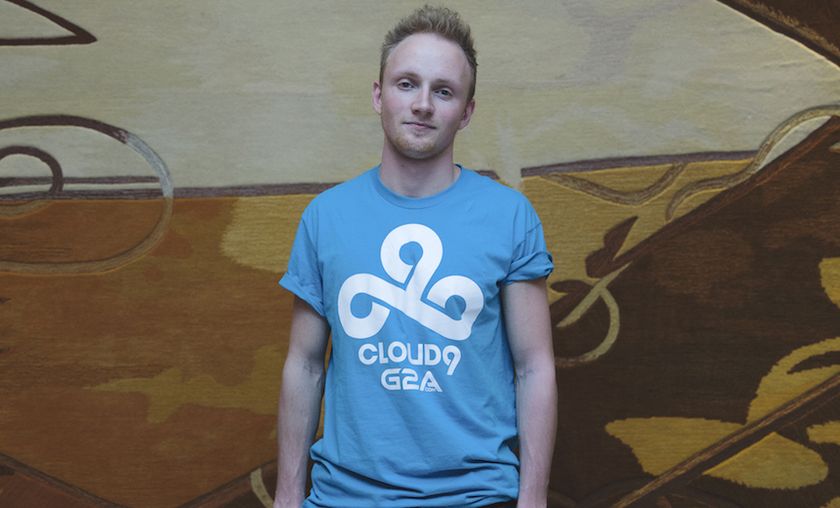 MiSeRy on C9: "No one to blame but us"

GosuGamers had a chance to chat with one half of Cloud 9's new support duo, MiSeRy. Hear his thoughts on the team's DAC troubles and the best supports in the meta. 
"Unpredictable" is how Rasmus 'MiSeRy' Filipsen describes his Dota 2 Asia Championships experience. The new support player for Cloud 9 has been with the team for less than a month and their results thus far have been erratic to say the least. Cloud 9 overcame a rough start to enter day 5 of the group stage with a 6-6 record, but they face some stiff competition going forward, including a rising Invictus Gaming and the other boys in blue Evil Geniuses.
That newness is clear in the matches themselves. Cloud 9 seems lost in game and, to some degree, MiSeRy agrees. "In general, the team is not on the same page yet," he said. "That usually ends up in us lacking a game plan when it comes to midgame." MiSeRy and his team aren't worried though; "Even though we have some problems with our losses, we don't really get too upset about it."
Part of the new game plan is MiSeRy taking on a more lane supporting role than he's used to. Where previous support partners like Joakim 'Akke' Akterhall of Alliance and Pascal 'paS' Lohmeier at Mousesports allowed him to move around the map and "solo smoke YOLO," he now spends more time protecting captain and carry Jacky 'EternalEnvy' Mao. MiSeRy has adapted to the new position quickly, picking up unfamiliar supports like Ancient Apparition and Lion. "I like Lion," he said. "That hero is the best support by far right now, apart from Chen."
Even though this will be the third team that MiSeRy has played with in the past 3 months, a resume that includes the undefeated-at-DAC Team Secret, he doesn't think the experience will offer any advantage moving ahead in the tournament. "The game just flows and develops all the time," he said. "In terms of strategy, you don't know what they practice."
Check out rest of the interview here:
 
Interview conducted by Sheever and camerawork by tniin
Check out our recap of Day 4 here.
---
More content on GosuGamers