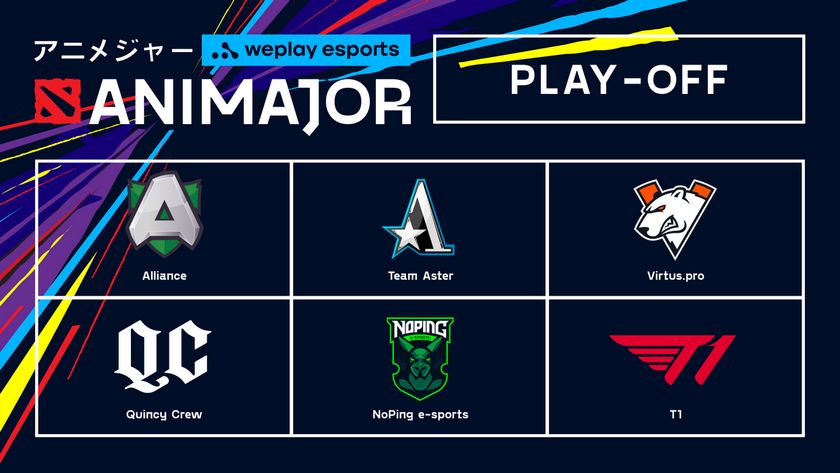 WePlay AniMajor playoffs: The crunch time
WePlay AniMajor is still days away for six teams that came in first in their respective DPC regional leagues. 
The action is set to begin on the 2nd of June, but for the teams that claimed the first spot in their respective Dota Pro Circuit regional leagues, the big battle starts a week later, on the 9th of June, when the playoffs kick-off.
The six major regional winners will be joined in the playoffs by the top six teams of the group stage battle.
WePlay AniMajor playoffs seed #1 teams
Alliance
Quincy Crew
T1
Virtus.pro
Team Aster
NoPing Esports
Although the Major format might sound right, it's actually a rather punishing one for those who now have to wait on the sidelines for the first two stages of the tournament to complete.
One of the rewards for finishing first in the DPC seasonal league is 500 Dota Pro Circuit points, which for some of the teams attending this second and final Major of the DPC has already secured their presence at The International 10. The other reward should be the comfortable playoffs start at the Major.
However, while the six regional winners start the event a week later, with no official games played in over three weeks, those who will join them from the group stage will be warmed up after a minimum of 10 games played in the group. There is a possibility that at least one team might get to the playoffs from the wild card matches and that would mean 20 games played versus no games played by the seed #1 teams.
At the Singapore Major, PSG.LGD came from the wild card and made a playoff upper bracket run reaching the finals days, where they got eliminated in the top three. This time around, the wild card is even more stacked than it was in Singapore and those who are the regional winners of this season should be aware of the wrath that can be unleashed upon them by a competitor like Team Secret, Vici Gaming, or Nigma, who might come to the playoffs with all their strategies fine-tuned in the 20 games played prior to this stage.
More so, looking at the teams that made it this time around to the playoffs from the seasonal league play, it's almost like each and everyone has actually something to prove.
Alliance stirred the biggest controversy of this season and took a lot of heat from their competitors and the community as a whole when it became public that they had coach Peter "ppd" Dager in the voice comms during some of the matches. Alliance didn't break any rule, in fact, they were the only ones who read through a whole email, noticed a rule change made by the EU league organizer, and took full advantage of it. Nonetheless, the "6 man Dota" debacle became so big that ESL and DreamLeague, the EU and CIS league operators, were forced by Valve to undo the rule during the competition.
By the time the rule was reverted back, Alliance was already 5-1 in the league, guaranteed for a first or second-place finish. They won their final series and took the top seed.
Drama aside, their run was nearly perfect, only Brame Esports being able to win versus them.
During the six-week league schedule, Alliance went through 47 different heroes, the only constant being  Linus "Limmp" Blomdin Dragon Knight. He played the hero eight times in the 20 games Alliance fought in total and won six times with it. Although Limmp has always given a headache to his mid-lane adversaries with Tiny, and despite the fact that this hero is one of the meta flavors, he played just three games on it.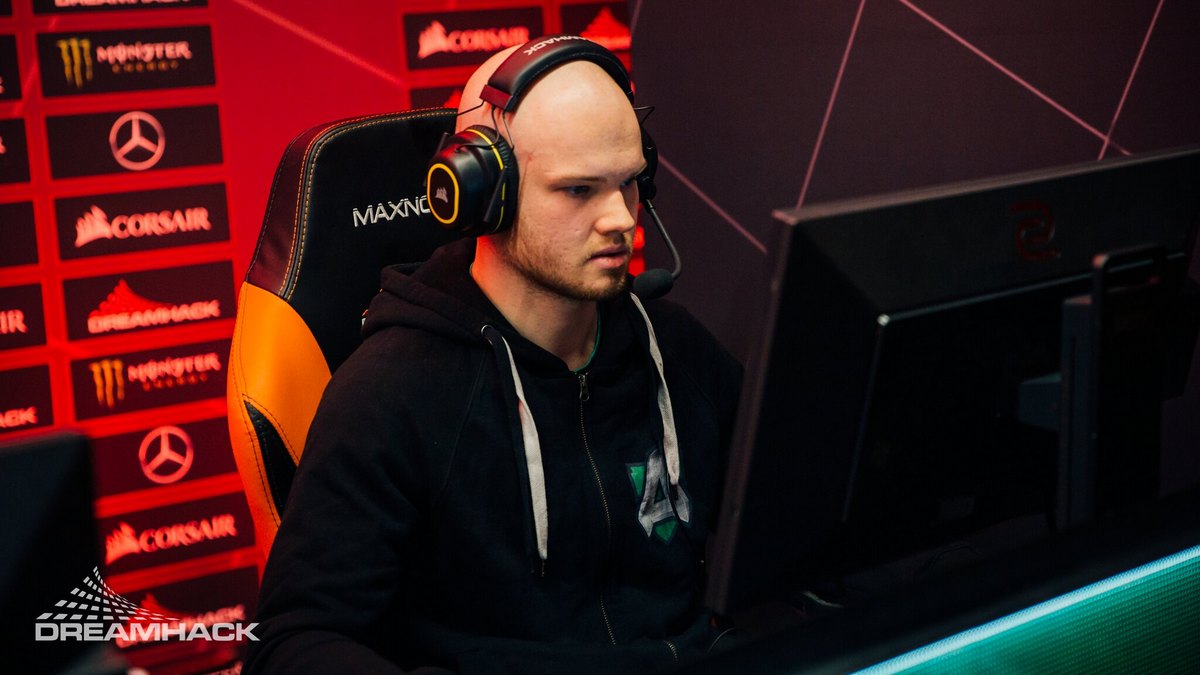 Team fight discipline is something Alliance excelled at this season and one of their aces in the sleeve was Simon "Handsken" Haag's Shadow Demon. Not many other teams have this hero as one of their most picked, but Alliance has made the most of his great team fight control tools and always paired it with Centaur Warrunner to have multiple initiations, disengage options, and overall the upper hand in any engagement.   
Alliance is determined now more than ever to prove that they are a fierce contender for the title. They need only a top-eight finish in Kyiv to make sure that they will step on the TI10 stage in their home country, but they come into the WePlay AniMajor after a big drama and after many games where their coordination and map awareness was top notch. So, all eyes will be on how they will perform in the playoffs stage, which might add a lot of extra pressure on their shoulders.
Aster is also a team that improved on its season one result. If in the previous season they came second, only to attend the Singapore Major with a stand-in, now they are China's first seed team and with the full roster set to play at the AniMajor. This should be the event where they can prove that they are indeed China's finest team heading into TI10, and judging from what they showed in the league season, they might come prepared with a lot of hidden strategies.
Team Aster is one of the squads to have played the least amount of heroes through the league season, just 35. Their overall strategy relied on fast objective taking heroes such as Leshrac, which is their most picked and most successful one.  Zhang "LaNm" Zhicheng's Abaddon is also an Aster staple by now, while Lin "Xxs" Jing's sets himself apart as one of the finest of China's Broodmother players.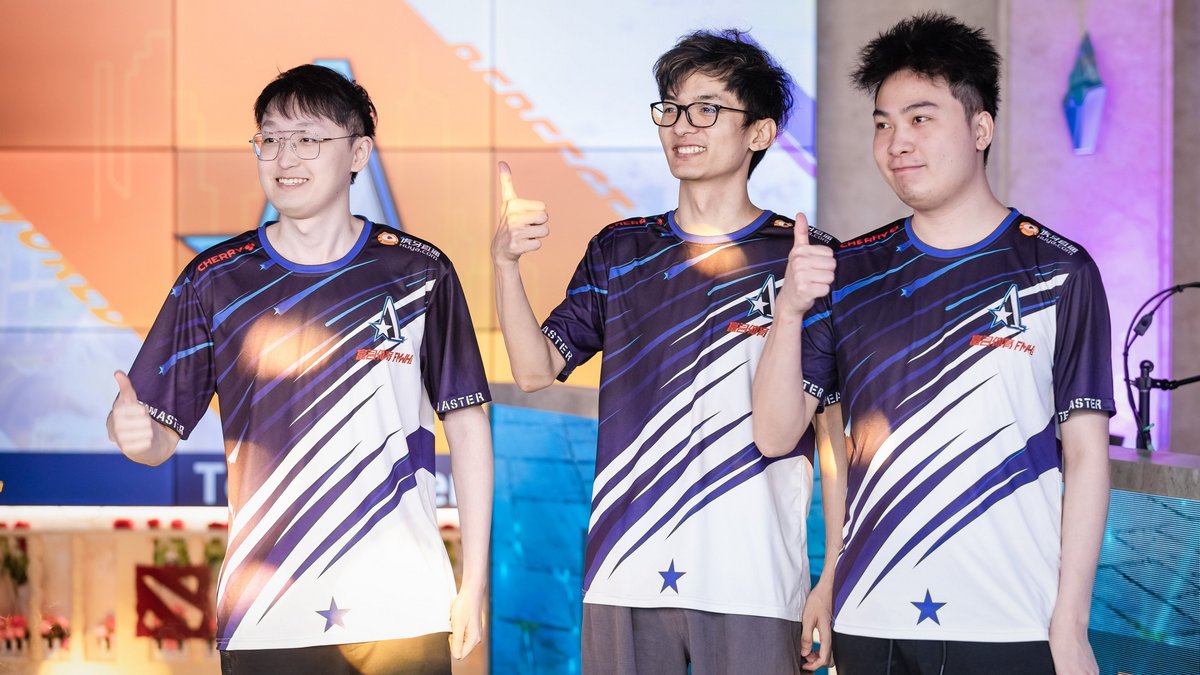 They fizzled out of the Singapore Major after two consecutive losses in the playoffs, but most people attributed their subpar performance due to having to play with a stand-in.  The AniMajor is where Aster will look to show the world that they have more in store.
Much like Team Aster, who come from a dominant league run, Virtus.pro must be taking this Major as the last chance before TI10 to prove that they are more than the best team in their region.
Virtus.pro come for the second time in a row to the Major with a clean 7-0 seasonal record and if fans were willing to forgive their failure in Singapore, where the young roster has actually made its Major debut, now they expect them to show up.
VP paid a lot of attention to the meta trends and have crushed the CIS league with Tiny, which they play in both mid-lane and on the carry position.
Danil "gpk" Skutin went 4-0 on Tiny, while Egor "Nightfall" Grigorenko has a 3-1 record on it, making the hero VP's most picked one this season. They often pair it with Ancient Apparition or Windranger, but their most picked support hero is Lion, which they play with cores that don't have lockdown spells such as Lifestealer or Timbersaw.
Regardless of how VP wants to approach the AniMajor, one thing is sure: they will be at TI10. They secured their spot by placing first in the CIS league both seasons and other than making sure that they won't disappoint again when pitted against the best teams outside their region, VP has nothing else to worry about.
Despite showing consistency and always being in form, it always feels like the Quincy Crew boys still have to prove themselves. That's mainly because they are still without an organization behind, despite actively looking for one since 2019.
This season they even dethroned Evil Geniuses in the NA region to come to the AniMajor as the seed one team.  They did it with their own interpretation of the meta and heroes that almost no other team has in their pool right now.
Viper is Quincy Crew's most picked and most successful hero. They play it in the mid lane, Quinn "CCnC" Callahan being 4-0 on it, and in the offlane, Rodrigo "Lelis" Santos also being undefeated on it. Among QC's specialties is Hoodwink, with which they have a 5-1 record. The two heroes are usually paired with strong meta picks. Mars, Warlock, Leshrac, Nyx Assassin have all found a place in their drafts and are boasting positive records.
During the season, Quinn "CCnC" Callahan even pushed himself through pub games to become one of the very few pros to reach 12K MMR. But, no matter how stellar Quincy Crew are, it seems to never be enough for an organization to sign them. That might be because of the lack of interest from NA orgs to get involved with Dota 2 anymore. That can change if Quincy Crew secures a spot at TI10 via WePlay AniMajor. They need just a top-eight finish and this time around arriving with the full squad, they have a good chance to exceed all expectations.
Since the organization signed Park "March" Tae-won and let him assemble a roster, T1 has made incredible progress. From failing in the qualifiers a year ago, with a different roster, now they are Southeast Asia's best team. Reaching the Singapore Major wild card stage was the best result for the organization at that date. Fast forward to two months later, they are the SEA playoff representative.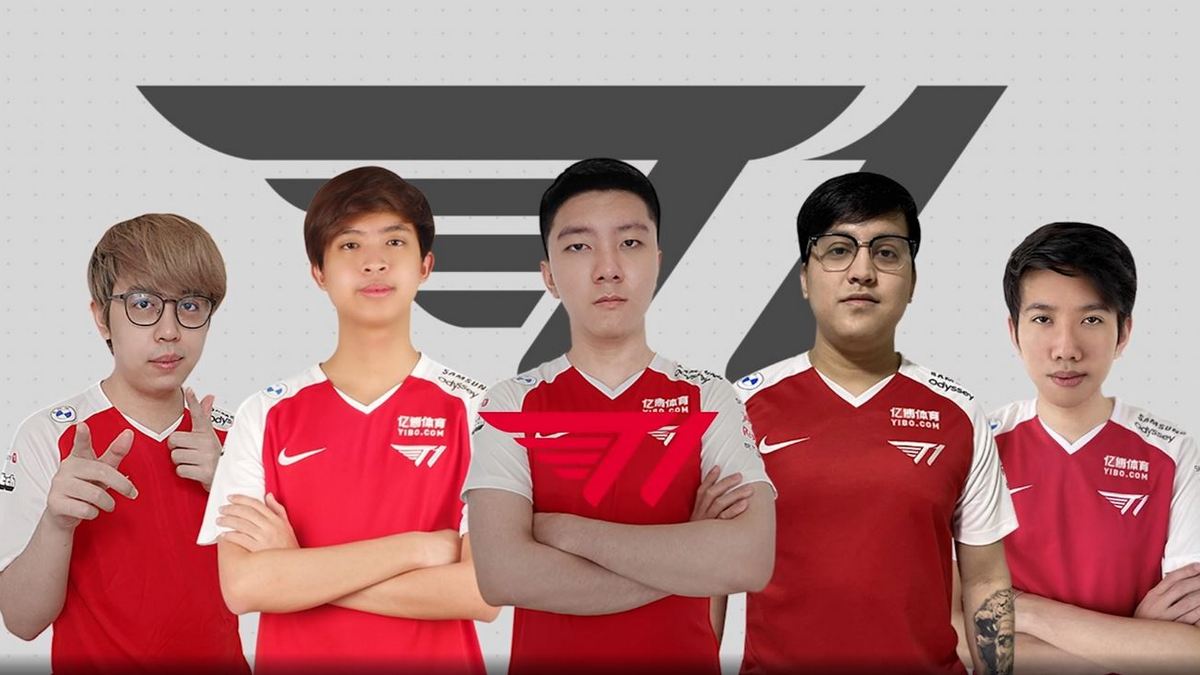 Their growth registered at an insanely fast pace and without a doubt, it has a lot to do with coach March and the team captain, Carlo "Kuku" Palad, but the hard task for them now is to show the world that they can also stand strong in international competition.
T1's controversial decision from the previous season to replace their carry after they qualified to the Major seems to be fully paying off now. Nuengnara "23savage" Teeramahanon is known for playing illusion-based heroes and in the current meta he dismantled his regional adversaries with Phantom Lancer and Medusa.
Much like Execration, who are in the wild card leg, T1 also has Doom as one of their most picked heroes. They mostly pair it with Snapfire and Lion, giving no chance to anyone affected by the Doom ultimate to survive. The three heroes are also lane dominators that give T1 the option to stay in an aggressive stance, despite having 23savege playing late-game-oriented heroes.
T1 couldn't make it with the whole team at the Singapore Major, but this time around they have all landed in Kyiv safe and sound. They arrived at the AniMajor about two weeks before their first matches and will have all the time needed to get rid of the jetlag and get fully accommodated before the playoffs, and it will definitely be interesting to see how far they can go in this Major.
NoPing is undoubtedly the biggest surprise of this season and the ultimate underdog of the playoffs stage. They delivered a big upset in the SA region after overcoming a dramatic moment on the very last day of the league play to finish in the first place.
Interestingly enough, NoPing have the least unique heroes played this season from all the teams attending the AniMajor. If Team Secret are the ones with the most played heroes, drafting 52 different ones, NoPing are at the opposite pole with just 31.
They do, however, have a few tricks of their own. Tiny is their most played hero, having been picked 9 times in the 18 matches they had. The trick is that they are playing it more in the support 4 position rather than the mid lane. Their second most used hero is Winter Wyvern, which fits their team fight oriented playstyle like a glove. 
Tiny-Winter Wyvern and Tiny-Centaur Warrunner are two of their most successful duos. Along with their smaller pool of heroes compared to all other competitors, this can mean that they might get heavily countered on the Major stage. Even though they are starting the Major run from the upper bracket playoffs, it is rather hard to believe that they will accomplish a top three finish, which is what they need for a TI10 ticket via DPC points.
All NoPing Esports players have already arrived in Kyiv, Ukraine and have about 10 days of practice before the playoffs. That alone might make the difference for them and for the SA region as a whole.
WePlay AniMajor format
Teams

Majors feature 18 teams from among the six regions

Wild Card

Six teams
Bo2 round robin
Top two teams advance to the Group Stage
Bottom four teams are eliminated

Group Stage

Eight teams
Bo2 round robin
Top two teams advance to the Upper Bracket of the Playoffs
3rd to 6th placed teams advance to the Lower Bracket of the Playoffs
Bottom two teams are eliminated

Playoffs

Twelve teams, Double Elimination bracket
Four teams start in the Lower Bracket
Eight teams start in the Upper Bracket
Prize Pool and DPC Point Distribution 
Majors award $500,000 USD and 2,700 DPC points among the top eight teams as follows:
| Place | Prize | DPC Pts |
| --- | --- | --- |
| 1 | $200,000  | 500 |
| 2 | $100,000  | 450 |
| 3 | $75,000  | 400 |
| 4 | $50,000 | 350 |
| 5-6 | $25,000 | 300 |
| 7-8 | $12,500 | 200 |