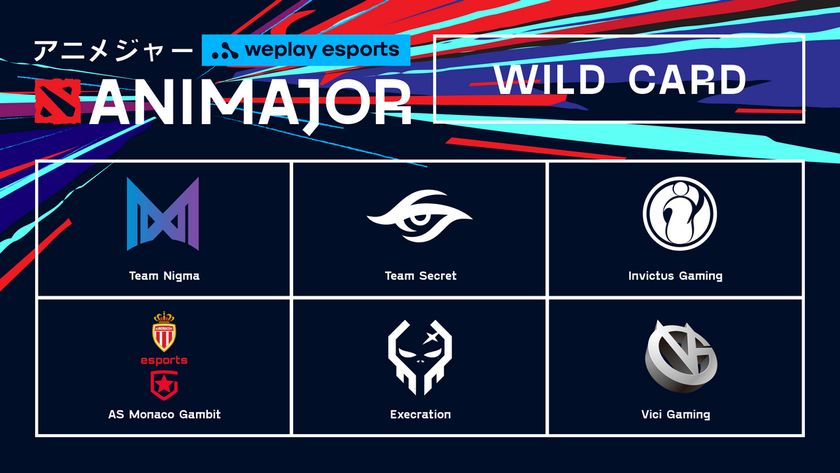 WePlay AniMajor: The wild (wild card) teams
This coming AniMajor is the most important pit stop in the long road to TI for most of the teams set to enter the battle in Kyiv, Ukraine, starting with June 2.
Each day gets us closer to the long-awaited The International 10. If we look on the calendar there are three more months until TI10, but if we look at the competitive schedule we discover that there is just one Major and a final closed qualifier round for those who won't have enough Dota Pro Circuit points after the WePlay AniMajor to secure a spot at the biggest event of the year. The action begins with the Wild Card stage, which is incredibly stacked and it will surely deliver the highest levels of Dota right from the get-go.
Those who are starting from the wild card are the teams that placed third/fourth in their respective regional upper-division leagues and judging by the names featured in this stage at the WePlay AniMajor, it's safe to assume that a few of them decided to approach the second DPC season from more of a relaxed stance, knowing that they are already locked in for TI10, some are still struggling to find their identity as a team, while one, in particular, made a strong push in the league season to make the most out of it.
 
WePlay AniMajor Wild Card teams:
Team Secret
Team Nigma
Invictus Gaming
ViCi Gaming
AS Monaco Gambit
Execration
There are two obvious teams nobody expected to see in the wild card stage of a Major. Team Secret and Invictus Gaming have been crushing the previous season and while the former is the highest Europe representative placed team at the Singapore Major, iG is the defending champions.
Their presence in the wild card now shouldn't be regarded as a sudden drop of form, nor should it be attributed to a big skill gap between them and the teams placed higher in the EU and China leagues. Their previous season run has already guaranteed a ticket to TI10 for them, so most likely neither of them entered the second season fully focused and ready to give their all to top the leagues again.
 
iG dazzled everyone at the Singapore Major with their team fight coordination and well-rounded drafts. They took the trophy in style, started a new meme in the Dota 2 world with Zhou "Emo" Yi's all-chat question mark, and afterwards they went low profile, perhaps hoping to clear the target they set on their backs.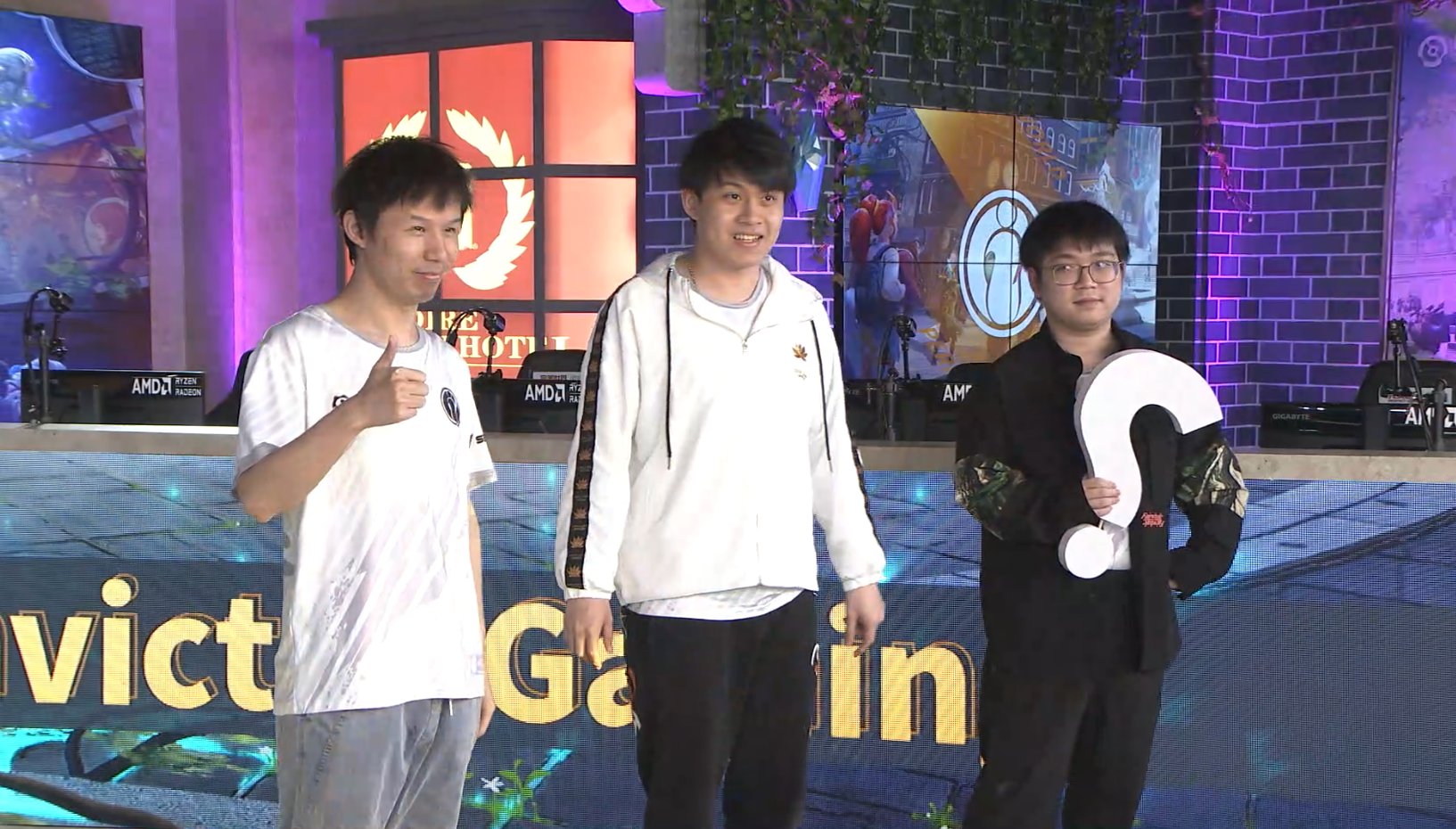 iG placed fourth in China's regional leagues with a 4-3 overall series score and an 8-8 game score, which puts them at a 50 % win rate by mostly using the same strategies they showed at the Major.
Lion remained iG's most picked hero through the second DPC season, although they didn't have the same success with it. If in Singapore Hu "kaka" Liangzhi's Lion boasted a 72% win rate with Lion from 11 games played on the hero, in the seasonal league, iG's win rate with Lion dropped to 43%. They picked it 7 times in the 16 games they played in total during the seasonal league and much like at the Singapore Major, they paired it with other strong initiators for both Emo and Thiay "JT-" Jun Wen.
Emo's Storm Spirit, Puck, Tiny, and Invoker along with Kaka's Lion and Shadow Shaman defined iG's play style for the past few months, and perhaps having to start the AniMajor from the wild card stage, they might look into new strategies in order to surprise their opponents again.
Only two teams will make it out of the wild card, and the big challenge for iG will most likely come from Team Secret and ViCi Gaming, two teams that know them all too well. VG are their regional foes with whom they held numerous battles in the leagues and in the i-League 2021, which was held at the same time as the DPC schedule, while Team Secret is one of the few teams outside of China that got the chance to encounter them this year, at the previous Major.
Since the competitive scene shifted to an online-only schedule, Team Secret has absolutely dominated the European region. They went to the previous Major as the only team to boast 8 tournament trophies gathered in a row through 2020 and as one of the two teams to finish Season 1 of DPC leagues with a clean 7-0 performance. Without a doubt, their incredible stats put a big target on their backs heading into the Singapore Major and everyone came more than prepared to take down the giants. Even so, Team Secret finished fourth in Singapore, but although that's the highest place for a team from Europe, that's not a result Team Secret would be content with.  
Instead of attacking the second season full charge, Team Secret took the seasonal league to experiment and test all sorts of things in the 7.29 patch released after Singapore Major, and they did just enough to secure a ticket to the WePlay AniMajor.
They went through a total of 52 different heroes during the league play, Michał "Nisha" Jankowski emerging as the most versatile mid-lane player of this season with 15 different heroes played in 18 games.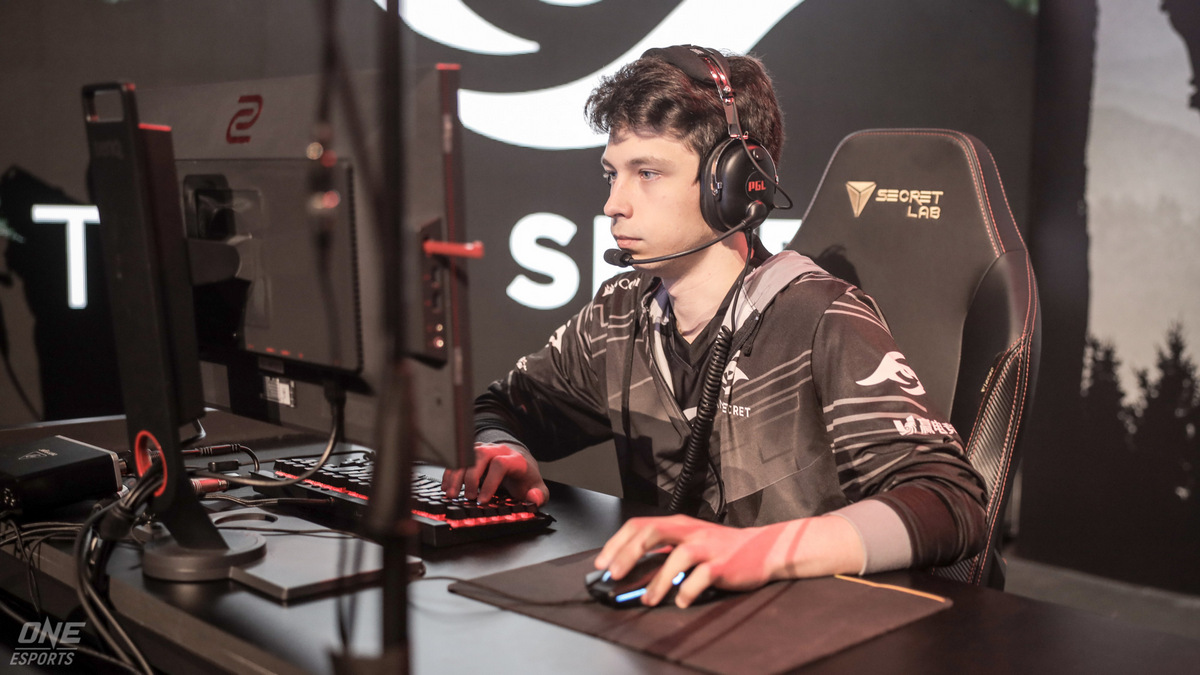 Nisha also boasts a 100% win rate with Morphling, which he played 3 times during the league, and with Beastmaster, which he played twice at the beginning of the season, pre Wild Axes Scepter bonus damage nerf.
Yazied "YapzOr" Jaradat has also got his share fare of experiments during the league play with 14 unique heroes tested through the 18 games. Apart from these two, the stand-out point in Secret's seasonal run was the series versus Team Nigma, where Clement "Puppey" Ivanov brought to the table a jungle Venomancer while playing on the Dire side. His Dire triangle intense farm put him at the top of the networth for the first half of the game, but his early Helm of the Dominator - Mekansm weren't the perfect tools to keep Secret safe in the late game scenario.
While neither the straight jungle Venomancer nor Ludwig "zai" Wåhlberg offlane Bounty Hunter brought any success for Secret, all that captain Puppey tried with his team through the 6-week league play will give him a better idea at how to approach the AniMajor.
Although Team Secret is one of the four teams with an already secured spot at TI10, it's hard to believe that they will not want to advance as far as possible through the tournament or that they aren't aiming at the trophy even.  
 

For Team Nigma, this is the second time when they start the Major journey from the wild card. The disappointing run in Singapore triggered a roster change and fans have finally got their wish granted with Amer "Miracle-" Al-Barkawi returning to the mid lane. Nigma welcomed aboard Igor "iLTW" Filatov and started the season with a clean 2-0 victory over Team Secret.
Miracle- made his return to the role that made him famous with an unusual pick for the mid lane and destroyed Nishas's Void Spirit with Sand King. The team looked truly reinvigorated when the season started, but moving further in the league schedule, they showed inconsistency as they seem to still be figuring out if the four protect one overall strategy still fits them.
Nonetheless, this season they focused more on early team fights with Dark Willow, Warlock, and Tusk being their most picked heroes. Elder Titan played in the support five position was also something that they ran more than a couple of times, boasting a 75% win rate with it. However, when things went south and they started a series with a loss, they still reverted to placing the win condition hero on Miracle-. He carried the team twice with a mid-lane Medusa, both times crushing it with it. But, although Miracle- has proven time and time again that he can cope under pressure and win a series for his team, the strategy can backfire at the Major as Nigma's plans become quite predictable.
This time around, the wild card competition is even tougher than it was at the Singapore Major and Nigma's task to advance will definitely be harder.
Heading into the WePlay AniMajor, they sit on just 370 DPC points and need a miraculous run through the whole tournament. Nothing short of a final at the AniMajor would lock them in for TI10. That must put a lot of pressure on their new recruit, iLTW, but should also bring the best in each and every one of their veteran players.
 
Much like Team Nigma, ViCi Gaming is once again starting the Major from the wild card leg. The difference is that they need just a top 6 finish to secure a direct invite at TI10, and they have all the chances to do just that. 
VG sailed through the wild card at the previous Major, and this time around should be no different.
This season, VG was extremely close to avoiding the wild card. They finished the league play tied for second place in China regional league with PSG.LGD, but lost the tiebreaker. However,  VG still finished the six-week seasonal league with 68% win rate, 12-4 overall game score.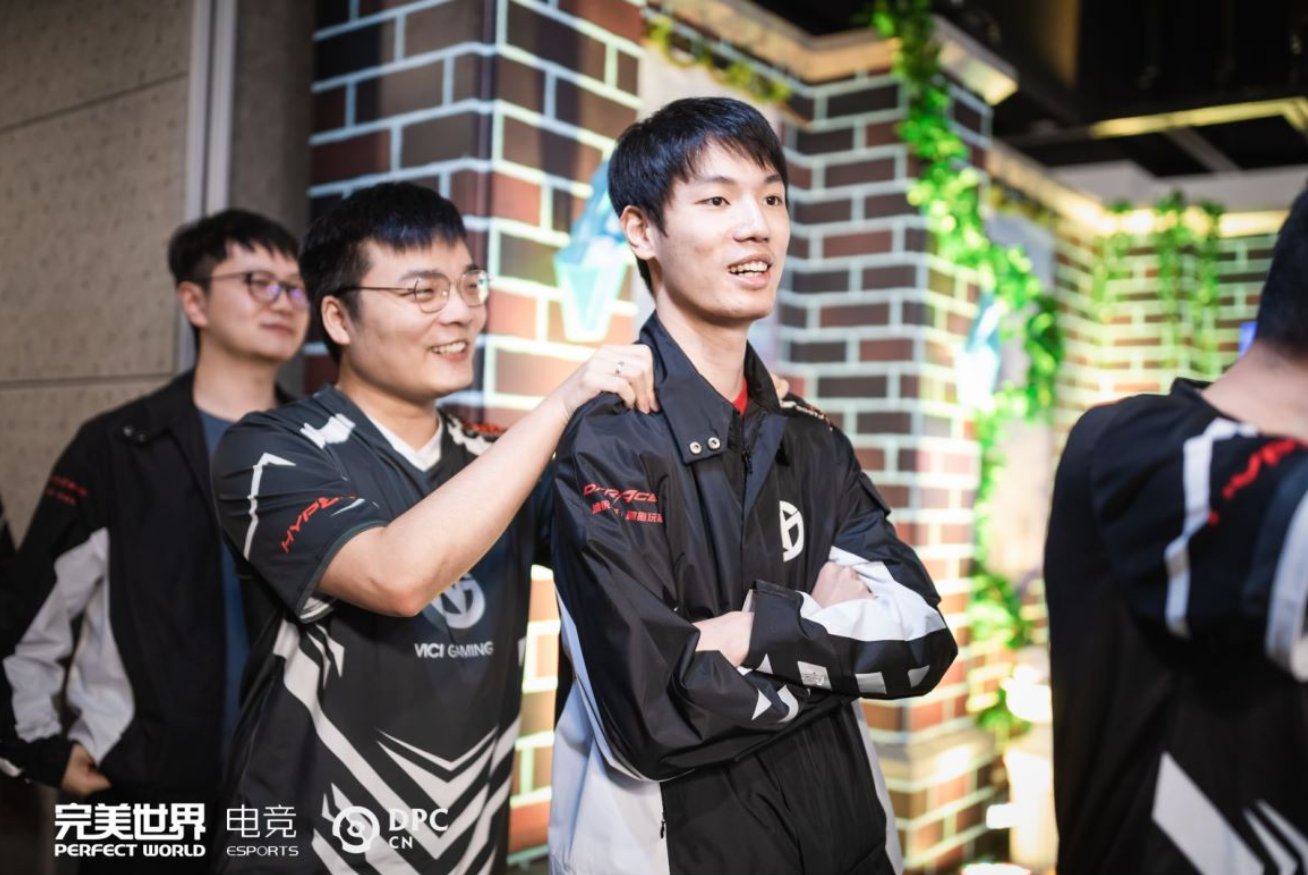 They approached the season doubling down on the five man Dota, objective taking oriented playstyle they seem to enjoy so much to play. At the previous Major, they overwhelmed their opponents with fast paced games featuring Luna, Wraith King, Troll Warlord, Monkey King and Void Spirit. 
This season, VG switched from constant aggression applied with Void Spirit, which was their most picked hero at the Singapore Major, to more of a tempo five-man push with Death Prophet. The interesting part is that DP is played mostly as an utility hero, from position 5, by Ding "Dy" Cong, whose purpose is to make the most out of his ultimate and the AoE silence.
While Dy boasts a 71% win rate this season with DP, winning 7 out of 9 games he played the hero, Ori's most played hero is Leshrac.  
They picked Void Spirit just twice the entire league play, while DP became their most used hero through the season. They tend to pair it with strong team fight heroes such as Darkseer, Treant Protector, Nyx Assassin and Lion and create chaos on the map giving Yang "poyoyo/Erica" Shaohan a free lane to farm. His most played hero this season is Spectre, five games, followed by Luna and Lifestealer, each played three times.  
Most likely VG will come to the AniMajor to fight as a unit and it will be interesting to watch if their team fight and objective taking focused drafts will match iG's same type of game plan.
 
Another Major, another wild card start of the tournament applies for AS Monaco Gambit as well, but this time around their prospect of reaching the group stage is grim.
A week prior to the WePlay Animajor ASM Gambit lost two of their most important players.  Vladimir "No[o]ne" Minenko and captain Akbar "SoNNeikO" Butaev, left the team to join NAVI, the latter stating that he no longer believes in his team's success and that he informed the organization mid-season that he wants to leave.
It's hard to even speculate what was going so wrong between the team members for two players to leave at their own request after they qualified for the Major, but one thing is certain. While SoNNeikO and No[o]one are already focusing on the TI10 qualifiers with Natus Vincere, their former team has a very low chance to make a splash now at the AniMajor.
Stanislav "633" Glushan and Artem "Lorenof" Melnick will be standing in for ASM Gambit in Kyiv and most probably this will be just a test run for them heading into the TI10 closed qualifiers.
 

Execration are without a doubt the big surprise of the second season of DPC leagues. After barely surviving in the first season's SEA upper division, they made a great push through the next regional league, took down Fnatic twice in the current season and stole their spot at the AniMajor.
However, even if they win this Major, which is almost impossible, they wouldn't have enough points for a secured spot at The International 10. But being in this strange situation might be exactly what could give them the impulse in the wild card, where they can actually write an underdog story.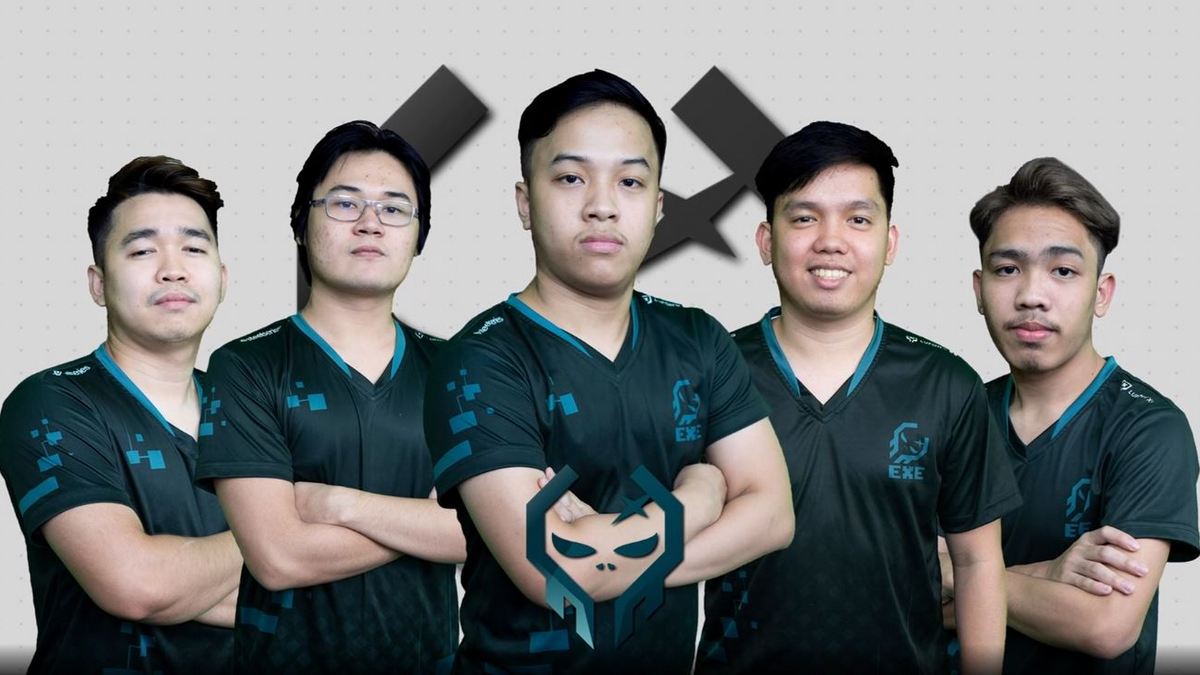 Not many believed in Thunder Predator or OB. Neon Esports in Singapore back in March and they ended up being the two biggest surprises of the tournament. Playing with absolutely no pressure could give Execration the same kind of trajectory now.
Nikko "Nikko" Bilocura was Execration's stand out player through the seasonal league. His Doom might not make it through the drafting stage, as it should be first ban material, but he showed that he has several other heroes in the pool fit for the current meta. Centaur Warrunner, Darkseer, Mars, Slardar are just a few just a few he dominated with in the SEA upper division league.
Execration is a team that likes to engage in skirmishes, find pickoffs and build on their early advantage. Their most played heroes are Grimstroke and Void Spirit, which always led to extremely powerful combos. Grim-Doom, Grim-Legion Commander, Void Spirit-Tusk and Void-Spirit Centaur Warner are their most utilized and most successful ones. Their hyper aggressive stance right from the beginning of the game might catch some off guard and bring a few incredible upsets in the wild card. They are pitted against some of the best teams in the world at their very first Major, but as it has been proven time and time again at the highest Dota 2 competitions in the past, the underdogs should never be overlooked.
With that in mind, make sure to tune in June 2nd and 3rd for what announces to be a very tight race for the two group stage slots at the WePlay AniMajor!