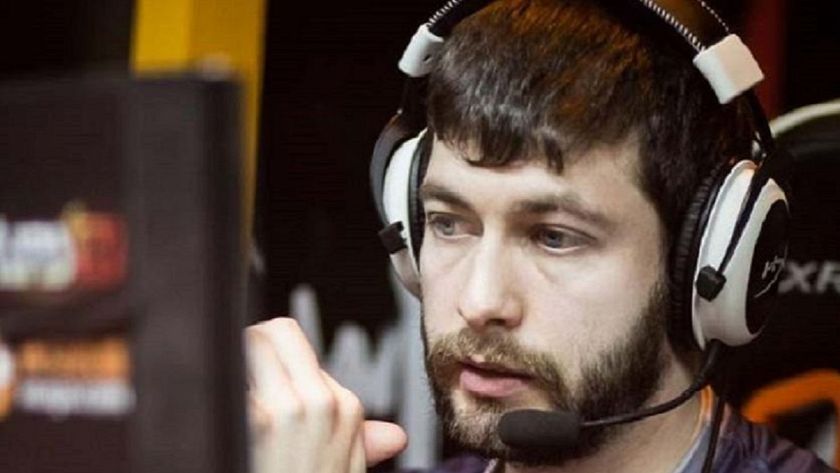 Fear taking a break from competitive Dota
Photo courtesy of Korie Yang
Clinton 'Fear' Loomis has reported that he will take a break from competitive playing until the start of the new DPC season. 
The highly decorated North American player is one of the "oldest" players in the scene, in both terms of age and experience. He has been widely regarded as one of the best North American players since the game's inception.
Clinton "Fear" Loomis began his Dota 2 career playing with Saahil "UNiVeRsE" Arora, Per Anders Olsson "Pajkatt" Lille, Alexandru "ComeWithMe" Crăciunescu and Theeban "1437" Siva for Online Kingdom and competed in The International 2011. His journey to The International and his Dota 2 career were featured in the  "Free to Play" documentary. Following TI1, Fear joined Evil Geniuses, in 2011, creating a journey and history that has been worthy of accolades, including claiming the TI5 championship title.
Other than his two-month departure from under the organization's wing – when he continued to compete with the same roster, under the SADBOYS tag – Fear remained with Evil Geniuses, either as a coach or a player ever since — until Evil Geniuses bid farewell to the iconic player at the end of May 2018. 
Fear then focused on fatherhood and occasionally competing in various stacks for qualifiers for the next seven months. Then it was announced that he would be competing at a high level once again, replacing Milan "MiLAN" Kozomara on J.Storm, where he's been since December 2018. 
Now, the famed NA player is taking a break once again. 
This comes on the heels of Valve's announcement of their plans for the DPC 2020-2021 season that was originally set to begin October 5th. With the official DPC season now being on hold until at least January, Fear has already voiced his concern and distaste for the decision made. 
For now, the team will continue playing until then without him, but there is much uncertainty in the overall future of Dota 2. How many other teams, players or organizations will pull out the stops with the DPC season on hold? Already two SEA organizations have dropped their rosters.