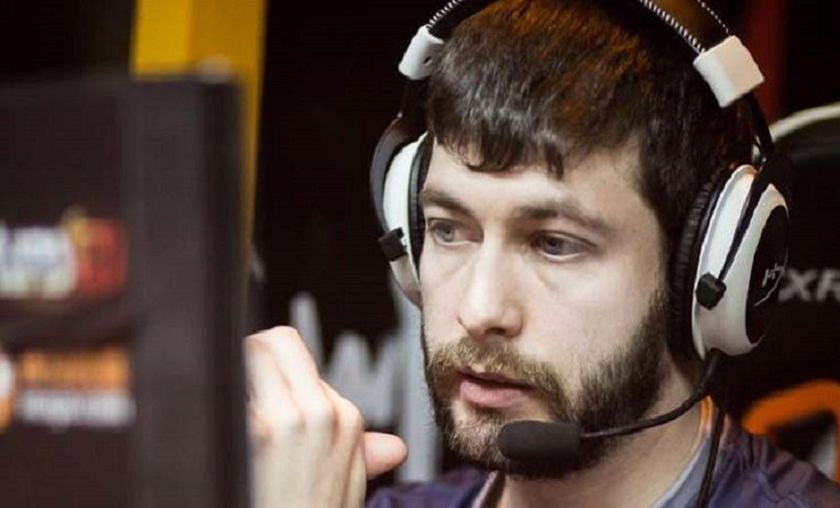 Fear replaces Milan in J.Storm

Photo courtesy of Korie Yang
Clinton "Fear" Loomis has been recruited to J.Storm, replacing Milan "MiLAN" Kozomara in hopes of even better results for the new year. 
Since Evil Geniuses bid farewell to Clinton "Fear" Loomis, the legendary and well decorated North American player had focused on fatherhood and occasionally competing in various stacks for qualifiers. He remained, for the most part, one of the most experienced free agents on the market for the bulk of the new season.
Now, just before the new year, Fear will be heading to his new home and teammates in New York. 
General Manager, Chandler Dent, had this to say on the changes:

"
First off, we would like to thank Milan for his contributions over the course of this season. These decisions are never easy and we're sad to see him go. He's a talented player and an overall great person, and we wish him all the best.
Regarding Fear, we're extremely excited to welcome one of the legends in Dota. We are looking forward to learning from him and seeing what he can bring to the organization."
The news is most likely a surprise to many in the community, who saw the team as a stable and promising group. 
Early in September, three of the WAR players declared that they were back together - Milan "MiLAN" Kozomara, Lee "Forev" Sang-don and Jonathan Bryle "bryle" Santos De Guia. This time, they grabbed veteran NA player David "Moo" Hull who became a free agent after playing for compLexity Gaming for two years. In addition, their former coach, Park "March" Tae-won, returned to the battlefield to assume the fifth position support role in the new lineup. 
It didn't take long for the squad to gain some attention and they quickly found a new home under the J.Storm banner, playing from Queens, New York. 
Almost immediately they had success, taking a slot for the first Major of new DPC 2018-2019 season, The Kuala Lumpur Major where they ultimately ended up with a 9-12th place finish. It was only a month later when the team took a commendable second place finish at World Showdown of Esports: the Dota 2 Showdown in Las Vegas. They quickly followed up by clinching another Major appearance and then narrowly missed taking a spot in the  Chongqing Major and then a place in ESL One Katowice 2019. 
J.Storm roster:

David 'Moo' Hull

Jonathan 'Bryle' De Guia

Lee 'FoREv' Sang-don

Clinton 'Fear' Loomis

Park 'March' Tae-won

Jimmy 'Demon' Ho (coach)