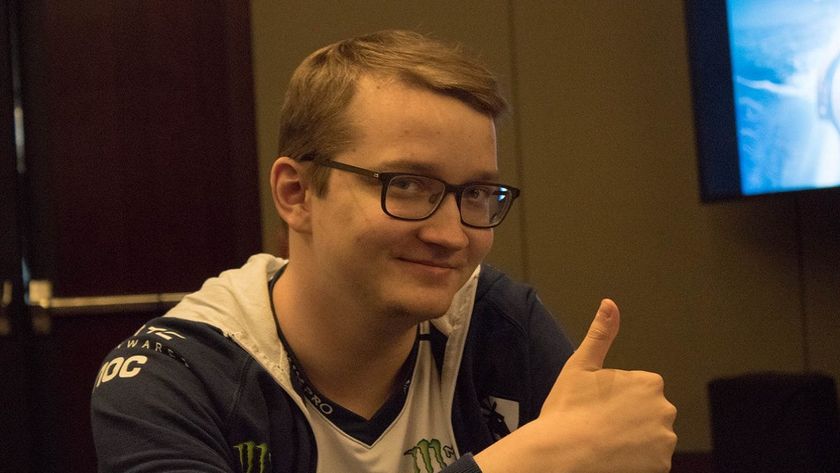 Matumbaman still gets to TI9 with Chaos
Lasse "MATUMBAMAN" Urpalainen still gets to participate in TI9, as Chaos Esports Club triumphs in the European qualifiers. 
Lasse "MATUMBAMAN" Urpalainen will now have his chance with Chaos E.C to exact his revenge at TI9 on Team Liquid who benched him just before EPICENTER.
After a disastrous first day of groups, Chaos almost didn't even make it to the playoff stage. The European squad squeaked by with two wins in the tie-breakers and had some new life in their step. 
Falling to The Final Tribe in the first round, they bounced back once again, sweeping through the lower brackets and then TFT in the grand finals. 
Upper Bracket
Round 1 - Best of 3
Round 2 - Best of 3
Lower Bracket
Round 1 - Best of 3
Round 2 - Best of 3
Final
After struggling in the group stage,  Chaos E.C exited MDL Disneyland Paris Major in the first round of the Lower Brackets, resulting in a 13-16th place finish. 
Although they had participated in four majors of the DPC 2018-2019 season representing South America, the team had taken two last-place finishes and two 9-12th place finishes. The organization and the players felt something had to change going forward. Finding it difficult to navigate through some of the requirements of having a team living in South America due to Valve requirements and various legalities and circumstances involving merchandise and housing, Chaos moved to the EU for the remainder of the DPC 2018-2019 season and made a few changes in their roster.
After a week or so of instability, Chaos officially announced Lasse "MATUMBAMAN" Urpalainen had joined the ranks of the newly relocated European team just over two weeks ago. Cheng "vtFaded" Jia Hao then rounded out the roster, coming in hot from SEA. The team only made their debut appearance in the TI9 qualifiers, giving fans much to think about in regards to their potential heading into The International 9. 
Chaos Esports Club roster:
 Cheng "vtFaded" Jia Hao

 Lasse "MATUMBAMAN" Urpalainen

 Rasmus 'MISERY' Filipsen

 Maurice 'KheZu' Gutmann

Milan 'MiLAN' Kozomara
The International 9
Valve will bring the biggest Dota 2 event of the year to the Mercedes Benz Arena in Shanghai, China —home of infamous Shanghai Major of 2016.  The venue is an indoor arena located on the former grounds of Expo 2010 in Pudong, Shanghai, China, with a seating capacity for 18,000 people. Thus far, 17 teams are confirmed to attend - Team Secret, Virtus Pro, Evil Geniuses, ViCi Gaming, Fnatic, PSG.LGD, Team Liquid, NiP, OG, Keen Gaming, TNC Predator, Alliance, Mineski, Na'Vi, Infamous, RNG and now Chaos. The prize pool has exceeded $25 million and that of TI8 (more than $23 million added by crowdfunding) and is now over $28 million with one month still to go until the big event.