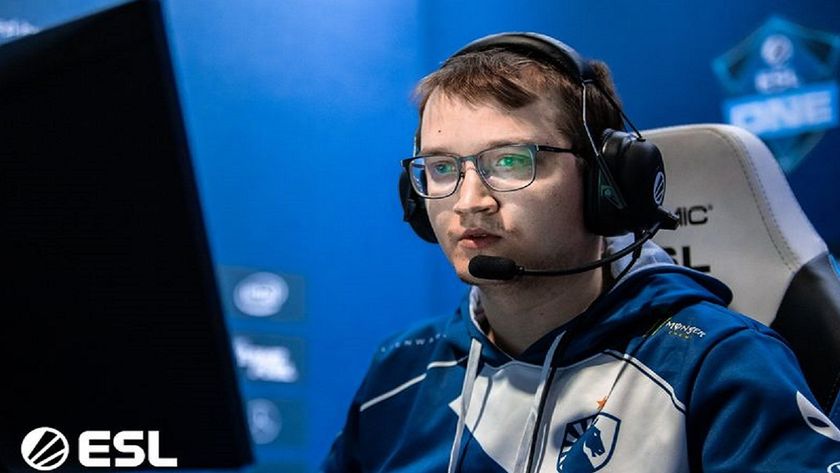 MATUMBAMAN joins Chaos Esports Club
Title image courtesy of ESL
The Europen pre-TI shuffle continues as Lasse "MATUMBAMAN" Urpalainen joins the Chaos Esports Club lineup. 
It was just over a week ago that the unexpected news of Lasse "MATUMBAMAN" Urpalainen parting ways with Team Liquid consumed the Dota 2 scene. 
Since then, fans have learned that Aliwi "w33" Omar would become the Finnish player's replacement and is already making his debut with the TI7 championship team at EPICENTER Major right now. 
Unsure what to expect for Matu for the rest of the season, Chaos E.C teased an introduction in a clip showing the famed core player's infamous 'championship shorts' just the other day. Now, the NA based organization has confirmed his enlistment. 
"This time of the year is always chaotic and we are constantly in search of veteran talent to help guide and foster growth among the younger talent on our teams. Matumbaman is a rare example of such talent, bringing with him a world-class record of achievement and a wealth of experience. Welcome to the team, Lasse, we are lucky to have you. I am excited to watch you #CreateChaos."
Two weeks ago quietly, William 'hFnk3' Medeiros had been removed from the roster according to the team registration page for the 2018-2019 DPC season. It wasn't long after that credible rumors started to circulate that Nico 'Gunnar' Lopez had left and joined a team in SEA. 
So far, the organization has not yet confirmed nor denied these changes but as of the writing of this piece, Rasmus 'MISERY' Filipsen is the only registered player on the team registration page. 
The organization will be playing in the European region for the TI9 qualifiers expected to kick off on July 3rd with the open qualifiers, followed immediately after with the closed qualifiers starting on the 8th. 
Chaos Esports Club roster:
Lasse "MATUMBAMAN" Urpalainen

 Rasmus 'MISERY' Filipsen

 Maurice 'KheZu' Gutmann

Milan 'MiLAN' Kozomara