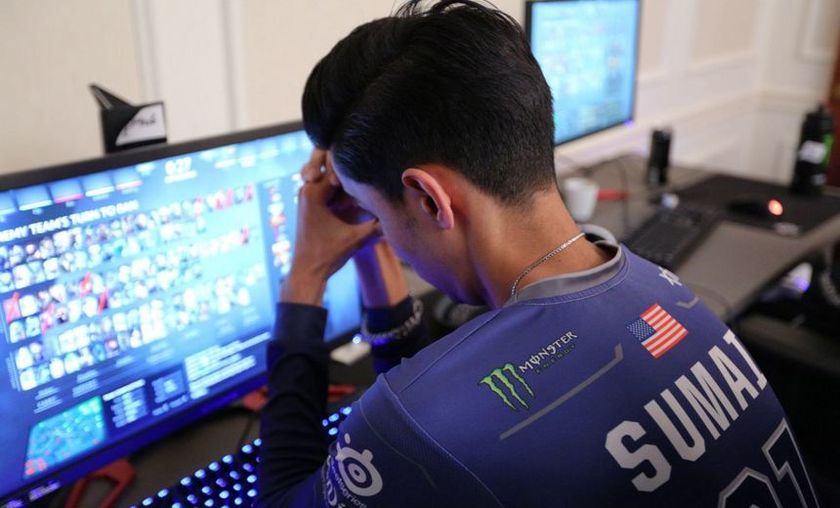 Thunderbirds and Evil Geniuses to clash in the Kiev Major first round of the main event bracket

picture courtesy of PGL 
The Kiev Major group stage has come to an end, round four of the Swiss format being played close to midnight. At the end of what can be described as an amazing Dota 2 marathon, the main event seeding is done.
The last round of the group stage was a crucial final battle for each and every team fighting for a better overall win-loss record. And all the little mistakes and experiments attempted through the group stage might cost some of the teams more than they would have imagined. After Team Secret and Virtus Pro claimed the top seeds of the bracket early in the morning, iG, TnC, EG, Thunderbirds, OG and DC kicked off the round four action in the top half while Newbee, Team Random, Mouz and Faceless were looking to secure a victory in the lower half.
Despite their already tough position, most of the teams did try some last experiments. In their opening match against Thunderbirds, OG gave another test drive to the Arc Warden and lost yet again. They then reverted back to the strategy built around an Alchemist - Aghanim's Scepter gifting machine for the next two games to win the series  with a 2-1 overall score. Alchemist hasn't been played much through the entire group stage, in fact, it was only picked picked four times in total. OG drafted the hero twice today, and every time they paired it with heroes that can change the game with an Aghanim's in their hand. OG's 2-1 victory over Thunderbirds placed them on the fifth position in the group, which got them seeded against Team Random (ex-Wings Gaming) in the main event.
For Thunderbirds and Evil Geniuses the last group stage round was a complete disaster. While Thunderbirds lost their series against OG with a Meepo draft in the deciding game three, Evil Geniuses lost the last game versus Invictus Gaming with a mid-lane Tiny and a support Doom. Their results at the end of the day got them seeded against each other in the main event, the EG vs Thunderbirds matchup being scheduled for the 28th of April at 17:00 CEST.
Day one of the main event will commence on the 27th of April at the National Palace of Arts, from Kiev, Ukraine. Four teams will be eliminated at the end of the day, the schedule being as follows:
09:00 CEST: Invictus Gaming vs Mousesports
12:30 CEST: Team Liquid vs Newbee
16:00 CEST: Digital Chaos vs VG J
19:30 CEST: Virtus.Pro vs iG Vitality