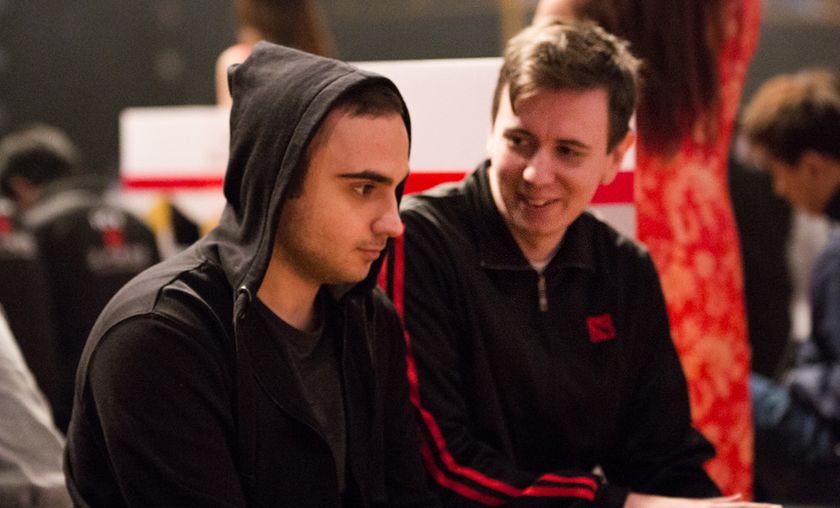 Secret, Vici, Cloud9, Empire advance to MDL semis
After a fierce first day of the MarsTV Dota 2 League playoffs, Vici Gaming, Secret, Cloud9 as well as Team Empire advance into the semi finals.
With eight of the ten total teams having moved on to the MarsTV Dota 2 League playoffs, the level of sweat went up a notch today. Eight teams entered the merciless single elimination bracket earlier today and only four teams made their way to tomorrow. From there on it is not completely over after a loss, since the losers will still get to play the third place match.
The day started off with Vici Gaming vs CDEC as well as Team Secret vs EHOME. Both Vici Gaming and Secret won their respective group and were first to select an opponent of the opposing group to play in the quarter finals. Interestingly enough, both games of the series (it was a 2-0) lasted 22 minutes. Vici Gaming went for pressure-applying heroes while CDEC drafted the more team fight oriented ones. Vici dominated the early phase in both the games and carried it onwards from there. The biggest lead CDEC ever had was 500 gold at minute 5 in the first game.
Secret joined the 22 club by finishing off EHOME in just as many minutes in game one of the series. Secret drafted a support Naga to set up Blackholes as well as counter the summons of Undying, where the Tombstone can be dealt with while everyone is asleep. In game two, EHOME were off to a better start, securing a good laning stage and midgame, topping the networth chart with two of their heroes. However Secret was never far behind and they utilized their heroes better. Most noticeable was when EHOME opted to push down mid lane after having gained Aegis and Cheese. They did get the mid Barracks but it ended up a trade as Arteezy's Templar Assassin made his way into their base to take down a set of his own. From there on, Secret had the better execution and outplayed EHOME to victory.
The second set of quarter finals were between Empire and LGD as well as Cloud9 and Invictus Gaming. After a rough group stage, where Empire barely made it out alive, they lost the first game versus LGD in similar fashion. At the score of 20-3, Empire called gg. It looked like Empire struggled as a team here in their first Chinese tournament. However, in the two following games the Empire did truly strike back. Looking much stronger and more dominant, claiming two straight map wins over LGD as Radiant. Worth noting is that it was the first games as Radiant for Empire this tournament. The recent i-League champions LGD takes a shocking defeat and are forced to leave the competition early.
Cloud9 went up against Invictus Gaming, a match evenly matched on paper although given the recent shaky shape of iG, Cloud9 came in as favourites. Cloud9 won the match 2-1, on the back of some classic Cloud9 picks such as bOne7's Legion Commander, N0tail's Io and EternalEnvy's Phantom Lancer. IG got a heavy push oriented draft in the game they won (game two), focused around Dragon Knight, Pugna and Undying. But outside of that, Cloud9 was the better team.
Round 2 - Best of 3
Round 3 - Best of 5
Tomorrow Vici Gaming is going up against Team Empire, remains to be seen if it will be two (or three?) additional 22 minute games. It is not completely impossible as both teams favour the early aggression. On the other side of the bracket, Secret will take on European rivals of Cloud9. Tusk is definitely the hero of the tournament, he has quickly emerged as a top pick for most of the teams. Out of the six competing Chinese teams, only one is left in the competition.
---

More content on GosuGamers