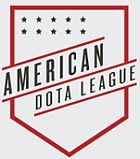 American Dota League with $10,000 cash prize

Ten teams from North and South America will be competing in the American Dota League from May 28th and onwards. The prize pool of the tournament will be a whopping $10,000 with half of it going to the champion of the league.
The American Dota League will be the host to ten North American and South American teams for the next month and a half as they battle each other to secure themselves a spot in the playoffs.
The tournament is set to begin on May 28th, first with a round robin regular season, followed by a single elimination playoffs in late June.
The tournament boasts a total cash prize of $10,000, half of which will go to the gold medalist.
Teams participating:
Evil Geniuses

Team Liquid

Team Dignitas

Eosin+4

Typical Mistakes

Fnatic.NA

PaiN Gaming

Nex Impetus

Insight

Artyk Gaming
[group]101[/group]
All the teams listed above will play each other twice throughout the regular season and points will be calculated according to the number of wins. The top two places of the season will be seeded directly into the semi-finals while the third to sixth places have to play each other in the quarter-finals. The playoffs will be a best-of-five format in the quarter-finals and semi-finals while the grand final will be a best-of-seven.
Aaron 'Ayesee' Chambers will be casting the games of ADL.
America Dota 2 League Prizes

Placing

Teams

Prizes

1st place

 

$5,000

2nd place

 

$3,000

3rd place

 

$2,000
Source: American Dota League