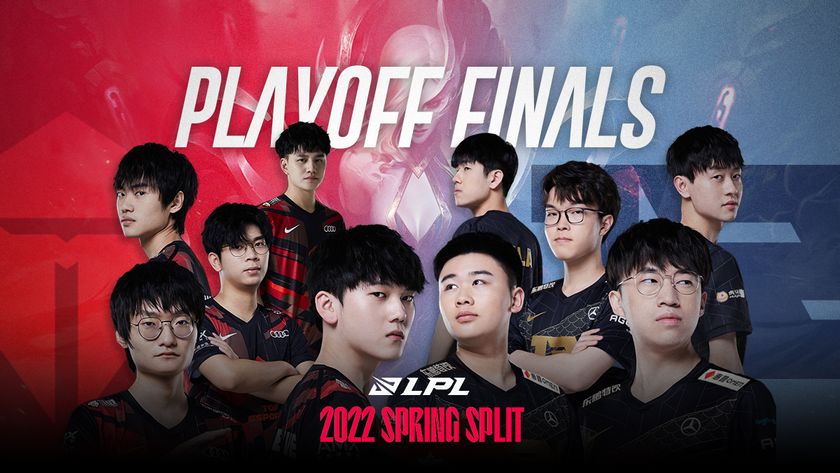 Top Esports moves on to face Royal Never Give Up in the grand finals of the LPL Spring Split
Just one more best-of-five will do it.
Top Esports edges out Victory Five in a thrilling 3-1 series win in the lower bracket final to make their way to the grand finals where they will face Royal Never Give Up. The winner will be representing the LPL in next month's Mid-Season Invitational happening in Busan, South Korea. Being the current reigning champs, the ball is in RNG's court at the moment as they have been down this road before. As for Top, they will be looking for revenge after being eliminated this time last year at the hands of RNG as well as during the upper bracket finals.
Top did well to secure their win against Victory Five, who were the number one seed heading into the playoffs. However, they just didn't have it in them to make it all the way. The same can't be said for Top, however, who managed to make it to the grand finals despite starting from the round of eight. They also took out Victory Five on two separate occasions, sending them to the lower bracket first before meeting them again sent them packing.
But it will be a whole different ball game against RNG. In their first meet-up a few days ago, RNG took out Top in a 3-1 victory. While Top took the first game, it was RNG who managed to take the next three games in a row. They utilised both Lee Sin and Ryze to great effect in games three and four, which made it even harder for Top to find their way back. Top have yet to make it to Riot's second-biggest LAN tournament and will be hoping to break the curse this year.
RNG, on the other hand, will be looking to defend their title in South Korea next month with the likes of the LEC, LCK, and PCS to name a few had already finalised their contestant to MSI. Having defeated DWG.KIA last year, they will face new teams this time and will be hoping to make it back-to-back titles, being only the second team in the world to do so. Having already defeated Top once in a best-of-five this season, many are expecting RNG to confidently take the grand finals.
The LPL Spring Split playoff grand finals will be happening in a couple of days on April 23, 5.30 pm UTC+8 so be sure to catch all the action then!