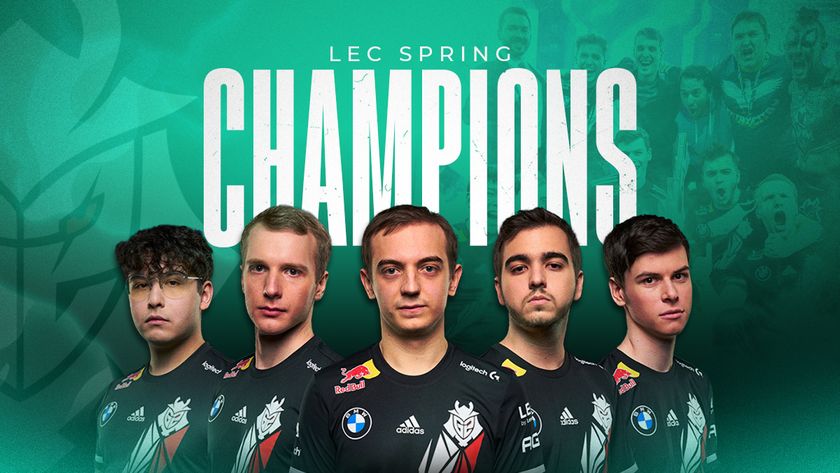 G2 Esports claims yet another LEC Spring title after their 12-0 lower bracket charge
G2 Esports win their ninth LEC regional title as well as securing their spot at Busan, South Korea next month.
The LEC Spring Split has just ended with G2 Esports coming out on top after taking down the number one seed in the region, Rogue. G2's 3-0 victory ensures that they will represent the LEC at the Mid-Season Invitational 2022 in a month's time. However, there's more to the story than just that.
G2's 3-0 sweep over Rogue was their fourth consecutive clean sweep in their lower bracket run, which also saw them take out the likes of Team Vitality, Misfits Gaming, and Fnatic. With four 3-0 victories, G2 have gone 12-0 in the lower bracket, which in itself is already an incredible achievement. This victory is also G2's ninth LEC title as well as their first in over a year.
Their series win over Rogue was nothing short of exceptional as well as G2 managed to keep the LEC's number one seed heading into the playoffs at bay for the most part of all three games. Rasmus "Caps" Borregaard Winther was at the heart of all three games, leading the team by example and stepping up when it mattered most. His Ahri in games one and three were sublime, capable of being ultra-aggressive with the right kit.
However, Marcin "Jankos" Jankowski deserves a special mention for his two playoff MVP titles after their victories against both Misfits and Fnatic. The jungler is G2's longest mainstay on the team and he repaid his faith with some excellent work during the team's lower bracket run.
With G2 now ready for MSI 2022, they have already called out the LCK's reigning champions, T1. Both teams have had great history of playing against one another on the international stage, which dates back to MSI 2016. However, it was in 2017 that the rivalry really began when T1 defeated G2 in the grand finals only for the LEC titans to exact revenge two years later at both MSI and Worlds.
Even T1's midlaner, Lee "Faker" Sang-hyeok has said in a recent interview with Korizen Esports that he was looking forward to facing G2 at this year's MSI to take revenge on what happened back in 2019. You can check out the full clip here:
While he will only be facing two-fifths of the G2 squad that knocked T1 out in 2019, Faker will be relishing the challenge of taking on G2 once more, especially after the season T1 has had. They managed to go the entire Spring Split undefeated and claimed yet another LCK regional title after defeating Gen.G Esports 3-1 in the finals.