The Mid-Season Invitational preview guide
The Mid-Season Invitational is just around the corner and we've put together a preview guide on what you can expect.
After missing out on last year's edition of MSI due to the global pandemic, it's finally back.
It's slated to start tomorrow, May 6 - 23 at the Laugardalshöll indoor sporting arena in Reykjavík, Iceland. It is also the location for the VCT Stage 2 Masters, which begins directly after MSI.
Mid-Season Invitational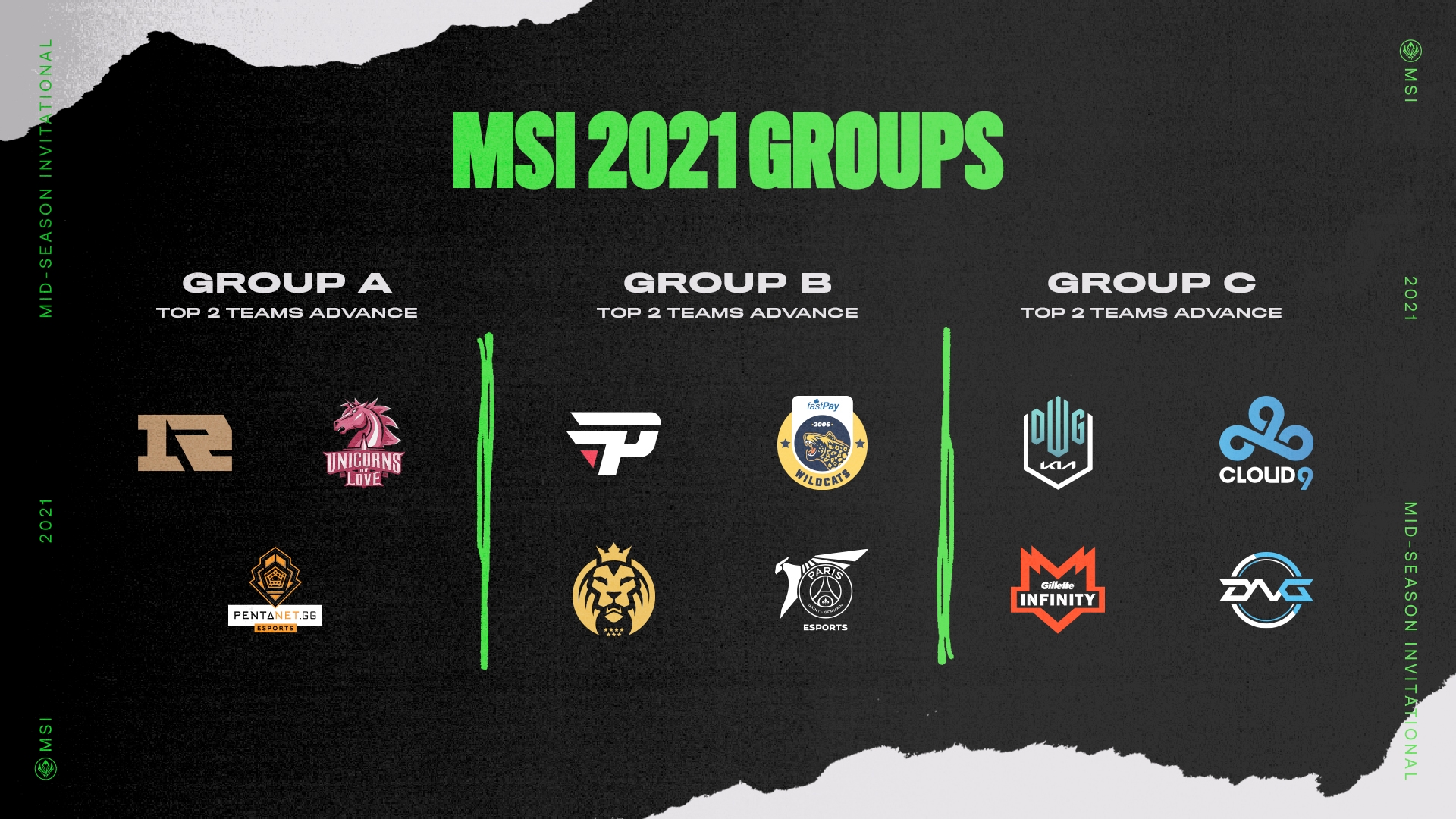 As you can see, this year's MSI is slightly different from what you can expect. This is because

GAM Esports from
Vietnam is unable to attend due to the country's travel restrictions. Each team that is participating in MSI made it by winning their respective region's season. Here are the teams:
Thankfully, there have been no actively reported cases of COVID-19 over the past few weeks. The only major story leading up to MSI 2021 was for 

PSG Talon , who had to replace their carry player.
MSI Format & Schedule
Group Stages (May 6 - 11 2021)
Eleven teams

Three in Group A and four in Group B & C
Group A will play in a Quadruple Round-Robin format
Group B & C will play in a Double Round-Robin format
Top two teams from each group will advance to the next stage
Bottom two teams are eliminated (Last place for Group A)
All games are a best-of-one
Rumble Stage (May 14 - 18 2021)
Six teams remain to play in a Double Round-Robin format

​​​​​​​Top four teams qualify to the Knockout Stage
Bottom two teams are eliminated
All matches are best-of-one
Knockout Stage (May 21 - 23 2021)
Four teams play in an elimination bracket

All matches are best-of-five
No third-place match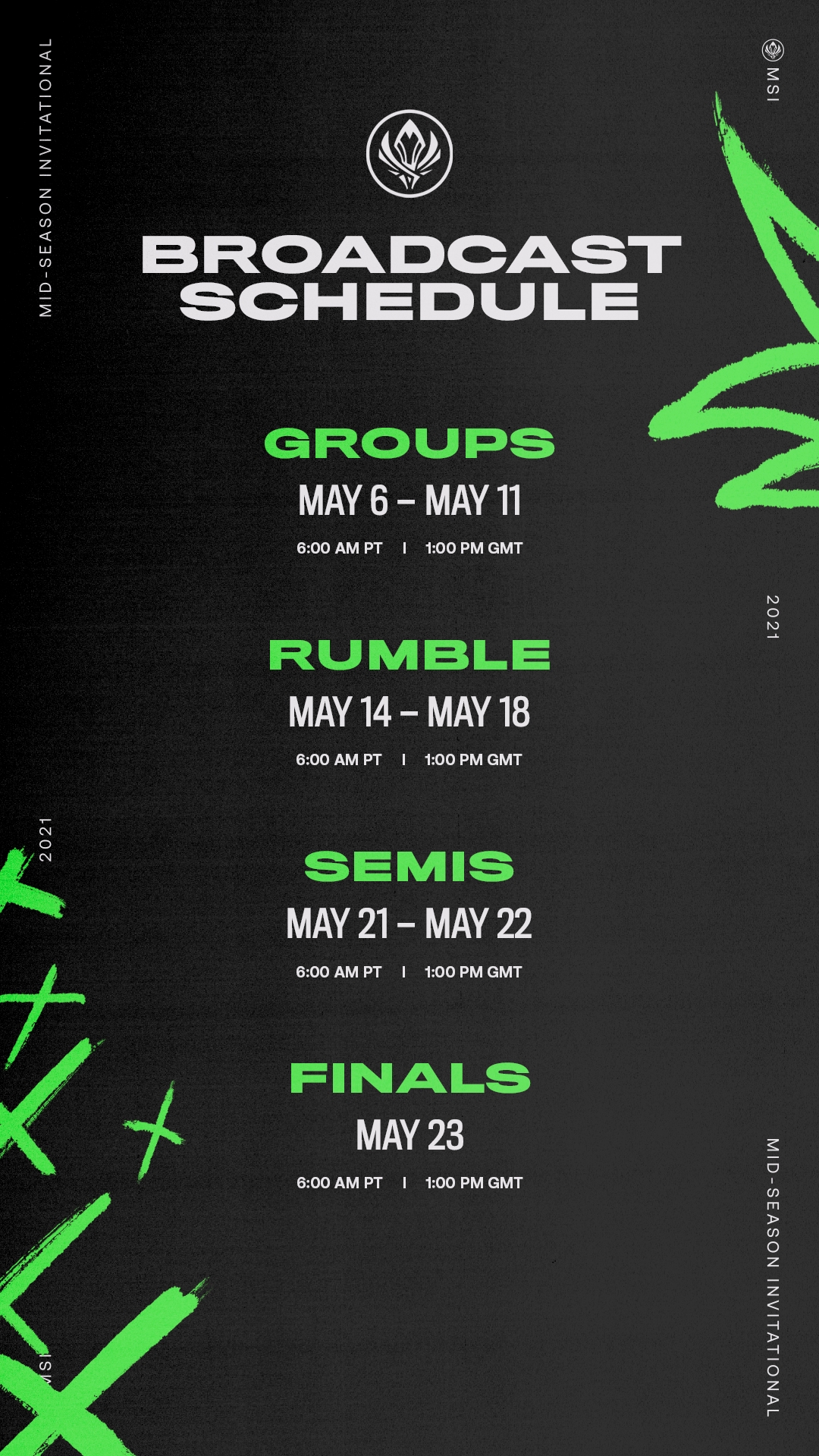 As of right now, the prize pool has yet to be announced. However, there is a new update to the prizes. The champion's league will receive an additional regional team spot for the upcoming Worlds 2021.