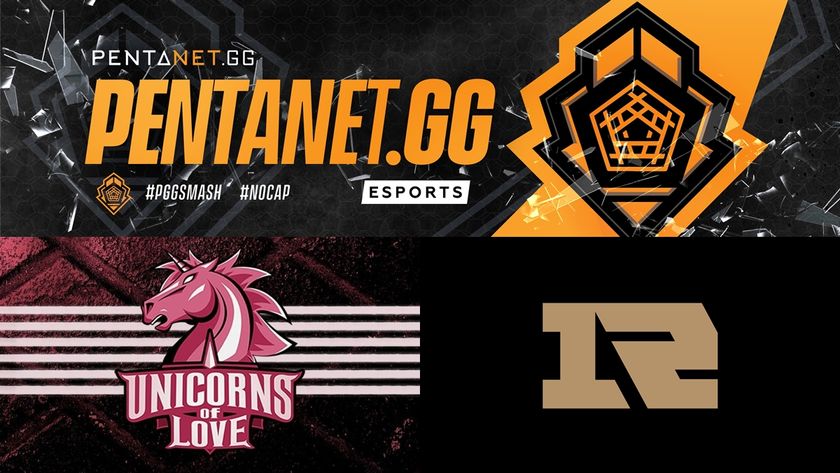 Mid-Season Invitational 2021: A look at Group A
MSI 2021 is fast approaching and we'll be focusing on the teams that will be participating, starting with Group A.
The upcoming Mid-Season Invitational will be the first major League of Legends tournament after an entire year of regionals due to COVID-19. Now with it being the first big event in over a year, hiccups and other issues are bound to happen, especially when it comes to travel.
There are a total of three groups with four teams in each, except for Group A. This is because

GAM Esports from Vietnam are unable to attend due to travel restrictions from within their country. In the end, Group A will be the only group in the tournament with three teams instead of the usual four. The rest of the three teams are

Royal Never Give Up  from China, 

Unicorns of Love from CIS, and

Pentanet.GG from Oceania.
Royal Never Give Up
Much like Vietnam, China is one of the few countries to have its own regional tournament due to the sheer number of teams participating. A total of 17 teams took part in the LPL 2021 Spring Split, which started in January and ended in April. Of the 17 teams, 

Royal Never Give Up emerged victoriously and as the sole representative of China in MSI 2021.
The team performed exceptionally well during the group stages, dropping only two games throughout the entire duration. However, their journey in the playoffs almost spelt disaster when they lost their first game in the upper bracket semifinal against

FunPlus Phoenix . This dropped RNG down into the lower bracket, forcing them to play more games to make it into the grand finals.
And that is exactly what they did, overcoming the likes of

Top Esports and

EDward Gaming before facing off against FunPlus Phoenix once more in the grand finals. However, this time, RNG came out on top, beating them 3-1 to clinch their spot at MSI 2021.
Unfortunately, since then, it has not been smooth sailing as RNG will be attending MSI 2021 without their head coach, Pak Kan "Tabe" Wong . This is due to his passport being expired and would require him to travel back to Hong Kong from China, adhere to the 21-day quarantine guideline, and thus missing the tournament.
Unicorns of Love
The LCL 2021 Spring Split is arguably one of the smaller regional tournaments held for League of Legends in CIS. It only had a total of eight teams participating with the playoffs featuring the top four who performed well during the group stages. 

Unicorns of Love managed to pull through, securing the fourth and final spot into the playoffs.
They faced off against

Gambit Esports , which they convincingly won 3-1, setting up a grand final match with

CrowCrowd , who defeated 

One Breath Gaming to get there. After winning the grand final 3-1, UOL confirmed their slot to MSI 2021, representing the entire CIS region.
Pentanet.GG
Oceania is another region that is relatively small with only eight teams participating in the LCO 2021 Split 1. It featured five teams in the playoffs bracket with 

Pentanet.GG finishing first in the group stage, which propelled them to the winner bracket finals. Speaking of the group stage, 

Pentanet.GG only dropped a single game throughout the entire duration.
Their first playoff match was against PEACE , which was a back-and-forth affair between the two teams. It ended 3-2 in favour of Pentanet.GG, which moved them straight to the grand finals, where they would have to wait for their opponents. With PEACE dropping down into the lower bracket, they went up against

Chiefs eSports Club in the lower bracket finals.
By winning their match 3-1, PEACE had set up a rematch with Pentanet.GG in the grand finals. Unfortunately, things didn't go as planned as they lost 3-1 against Pentanet.GG.
Still to come...
We'll be putting the spotlight on the teams from Group B and C in the coming days as we countdown to the start of MSI 2021. Stick with us as we'll be covering more about the tournament once it begins.