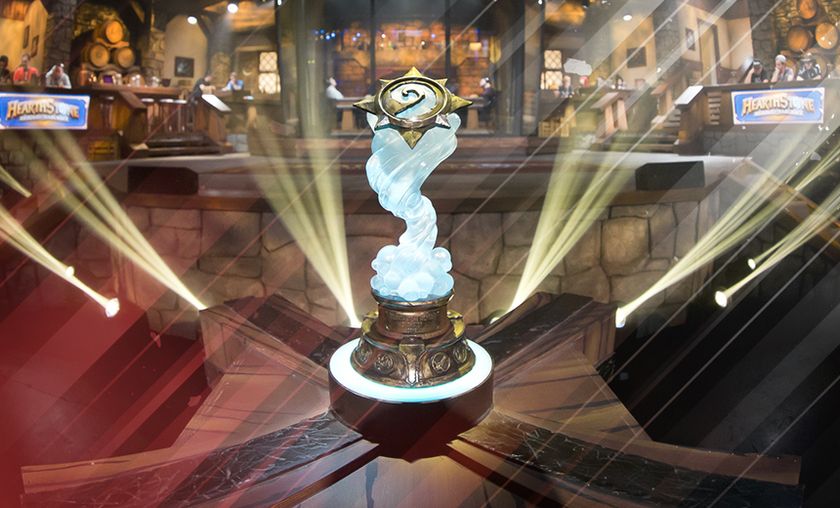 Hearthstone's weekly headlines: January 9-15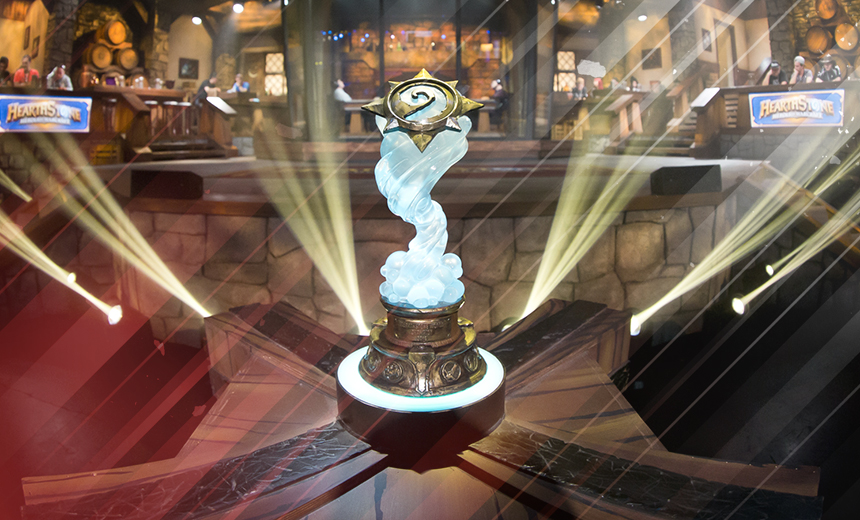 Missed anything from last week? We've got you covered with the major headlines from the world of Hearthstone.
The "Hearthstone's weekly headlines" is issued every Monday and goes over the major events in - and often outside - competitive Hearthstone. Blizzard's card game is in the middle of its HCT campaign but there are also lots of other third party tournaments running in parallel, and this post will summarize everything for your convenience.
Enjoy!
Tournament news:
---

Staz wins WESG, banks $150,000
The PH Alliance player defeated Orange in a tense seven-game final to win the biggest Hearthstone prize pool outside HCT and the first major gold for Southeast Asia. Staz is now the winningest SEA player in Hearthstone as well as the second major champion of the year altogether after OmegaZero's Gold Series triumph. 
HCT Winter Championship is going to the Bahamas
There might be cold and blizzards outside, but for its Winter Championship, Hearthstone is going to the Bahamas. The exotic resort has been confirmed as the venue of the first HCT championship of the year, which will see 16 players compete to split $250,000 and win the first four spots into the World Championship.
Major news and content:
---
The major NBA brand has made an undisclosed investment in esports organization Misfits. For Hearthstone, this means good news for the trio of StanCifka, Pokrovac and Georgec, who signed with Misfits at the end of 2016.
CLG pick-up the ex-NaVi roster
After beeing free agents for half a year, Xixo, Hoej and Surrender have found a new home in Counter Logic Gaming. The multi-gaming NA-based organization ventured into Hearthstone on January 9, boasting one of the strongest rosters in the game right off the bat, but despite the signing are not slated to play in ESL's Trinity Series, a $150,000 team league beginning this week.
The Hearthstone roster of the Swedish organization keeps growing. After picking up first Orange and later Ostkaka, Alliance has welcomed a third Swede in Powder, formerly of SK Gaming. Powder's signing is said to be tied to Alliance's participation in the aforementioned Trinity Series where the team will compete alongside top HS brands such as G2 Esports, Luminosity Gaming, Virtus.pro and more.
Ben Brode, Dean Ayala hold community Q&A, discuss ladder changes
In a first-ever community Q&A, two of the minds behind Hearthstone duscussed potential alterations to the ladder as well as improvements to the new-player experience moving forward, among other hop topics raised by Hearthstone's player base. 
Decks and guides
---


The winning decks from GosuCup HCT EU #1
Xixo's and Orange's decks from WESG
All decks from CN vs. NA Championship 2017
GosuRankings Top 10 players
---

Current week:

Last week: