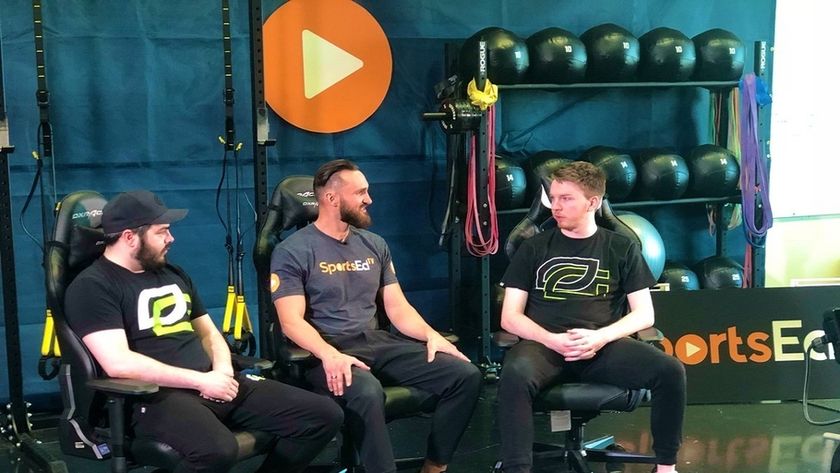 SportsEdTV and Taylor Johnson launch new video training series
Title image courtesy of IPI
SportsEdTV and Taylor Johnson have partnered up to provide physical training videos for gamers and competitive players. 
SportsEdTV already provides free, world-class, online video instruction in over thirty sports and has now added esports to their growing list. Strategically partnering up with performance coach Taylor Johnson, the training sessions will be aimed at gamers and esports professionals in order to address their unique needs.  
Sessions led by Coach Johnson features members of the Infinite Esports & Entertainment professional esports teams. The series will focus on various tips, stretches, exercises and physical routines for optimal performance and reducing injury. 
SportsEdTV Chairman & CMO, Robert Mazzucchelli has stated
"esports is the fastest growing sport in the world. We have found an organic fit between our mission and esports by featuring training and performance improvement videos for a sport that is becoming more and more popular every day. The goal of our esports series, which focuses on mindset, nutrition, and recovery, is to help existing players train more effectively, and to help new aspiring esports athletes get started with the best possible training routine."
Recently there has been much attention given to longevity, burnout, and retirement in competitive esports which GosuGamers explored in depth. Coach Johnson, along with Dr. Caitlin McGee, a physical therapist with significant experience treating competitive gamers both reported then that the bodies and minds of players do take a beating and injury and burn out can be avoided with routine exercises targeting the areas most prone to injury or that are most used. 
Being in seated positions for long periods of time can lead to overused injuries in the hips, back, shoulders, arms, and neck which can contribute to a decrease in the in-game performance of the players."
Players and fans can head over to here for more information including the videos and various tips.